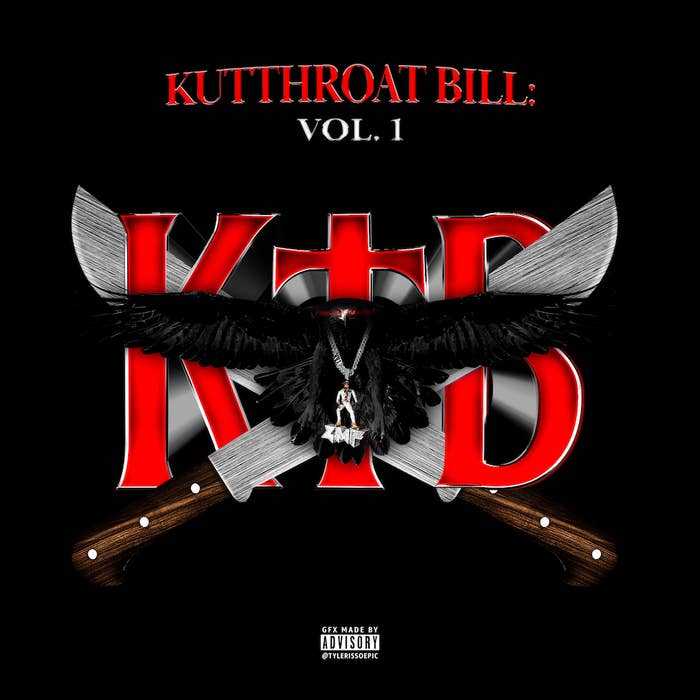 Kodak Black has announced a new album scheduled to drop next week, and to coincide with the reveal he dropped the Metro Boomin-produced single "I'm So Awesome."
The Florida rapper's latest shows him firmly in his comfort zone, effortlessly delivering his Southern drawl over the hard-hitting production. "I'm So Awesome" will appear on Kodak's Kutthroat Bill: Vol. 1 LP, which will also feature the previously released singles "Walk" and "Spin." 
The project will include a number of guest appearances, with Lil Crix, VVSNCE, NFL Tuewop, and Prince Swanny among others. It'll serve as a follow-up to Back for Everything, which arrived in February. Included on the tracklist was "Super Gremlin," his top 10 single, and a lone feature from Lil Durk on "Take You Back." It's been a big year for Kodak, as he also showed up on Kendrick Lamar's critically acclaimed Mr. Morale & the Big Steppers. 
Earlier this month, Kodak announced he's giving back to dozens of families in his native South Florida. "28 families was bout to get evicted for being behind on their rent a few months," Kodak wrote on his Instagram Stories. "I paid what they owed and also paid their rents for the next few months, so they good for the [remainder] of the year." The families all live at the Merry Place Housing Projects in West Palm Beach.
Check out "I'm So Awesome" below via Spotify.