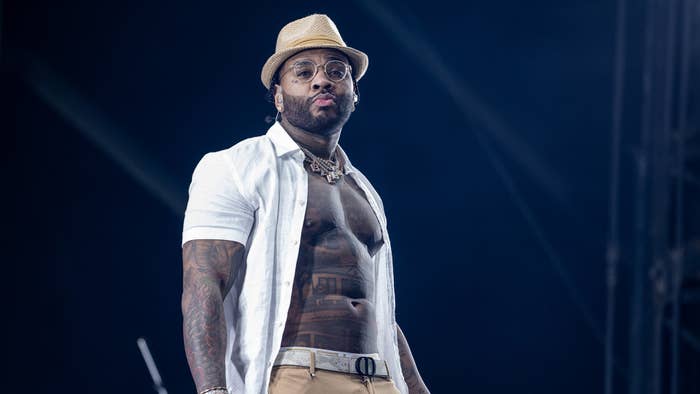 Kevin Gates shocked his fans on Sunday, May 7 when he shared a NSFW video of a woman giving birth via his Instagram Stories.
The Louisiana rapper reposted a clip originally shared by the @indiebirths Instagram account, which showed a woman giving birth directly into the hands of her partner. It's a fairly graphic video, especially for those who weren't prepared to see it just scrolling through Instagram Stories. 
"The most beautiful thing on earth is the gift of Life," Gates wrote alongside the video. 
After he shared the post, Gates trended on Twitter as people expressed their shock.
As the news of the video started to circulate on social media, fans in the chat of Twitch streamer Kai Cenat convinced him to watch the story without warning him what he was getting in for. He instantly screamed and dropped his phone, screaming, "What the fuck?!"
Others, meanwhile, questioned the reaction to the clip which otherwise showed a natural part of life. 
2023 has already proved to be an interesting year for headlines when it comes to Gates, who has often been candid about his sex life, mental health, and eating habits. Just last month he claimed he hasn't gotten sick ever since he stopped lying, and suggested that he prays before he has sex. In February, he said he once went "close to a month" without eating or drinking anything, while in January he revealed he's a fan of having women urinate in his mouth during sex.