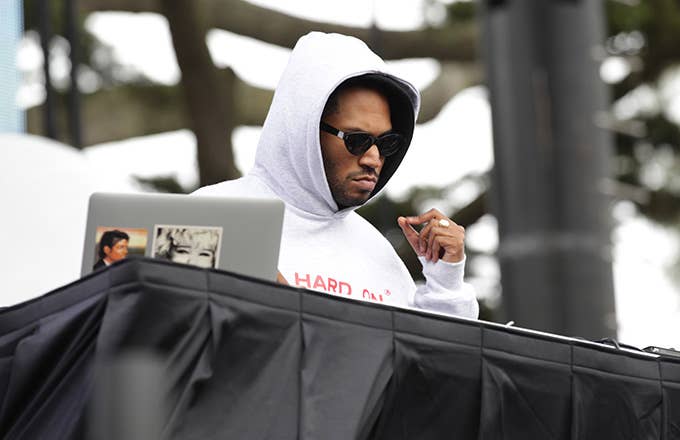 Kaytranada is the gift that keeps on giving. On Wednesday Complex premiered Lauren Faith's bouncy new collaboration with the Canadian producer, "Just a Little," and now he's got even more heat. Seemingly out of nowhere, Kay logged onto his SoundCloud to drop two new untitled songs, as well as flips of both A Tribe Called Quest and Sade.
First up is his impressive version of Tribe's "Midnight," originally from their classic 1993 album Midnight Marauders. Utilizing samples from the song that drift in and out, it's classic Kay through and through.
Perhaps more excitingly, however, his Sade remix is a fan favorite he's been playing live for a while now. Fans have requested he upload the song before, as evidenced by all the comments celebrating its arrival on SoundCloud. His "Kiss Of Life" edit is absolutely gorgeous, bringing the original song into his distinctive world with ease.
Of course, the producer couldn't just drop two remixes and dip, he had to share two untitled beats, too. Both of the newly released songs accompany the remixes perfectly, sounding as if they would fit just right in a mix next to the flips as bouncy interludes highlighting his talent.
Listen to Kaytranada's remixes of A Tribe Called Quest and Sade above, and check out his two new original beats below.