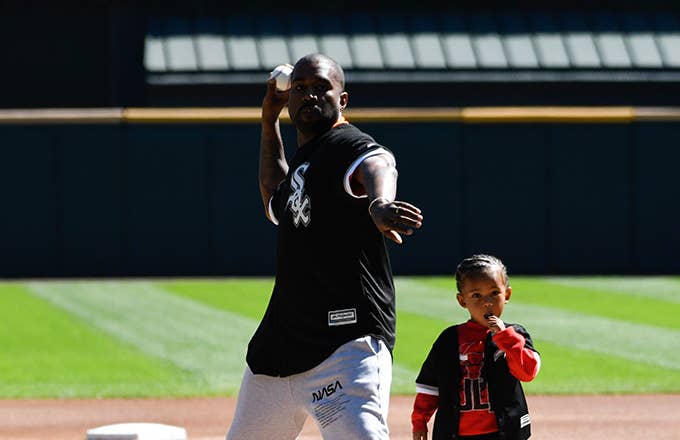 Kanye West announced that his ninth studio album Yandhi was supposed to arrive on Saturday. Perhaps unsurprisingly, the record didn't come as planned. But at least there's some new possible info: In a since-deleted tweet, Universal Music Publishing Group said that Yandhi is expected to have eight songs.
The alleged tracklist is a song longer than most of Kanye's Wyoming-recorded projects that dropped from May to June (Teyana Taylor's K.T.S.E. was the lone eight-track exception). Yeezus, Kanye's also-coverless 2013 album, was 10 tracks long.
The tweet also revealed that New Jersey native Ant Clemons is expected to be prominently featured on the album, appearing on seven of the eight tracks. 
Clemons previously worked with Kanye on the divisive Ye. Recently, Kanye tweeted out a happy birthday message to Clemons alongside a video of him sporting some new Yeezys.
As for where Yandhi is? Kanye's right-hand man Mike Dean has assured fans the record will be worth the wait, snapping back at anyone getting impatient with him as he wraps up the mixing and mastering process.
Kanye, meanwhile, is just tweeting out little snippets of information and memes while avoiding the subject of Yandhi.
Donald Trump, who Kanye is a big fan of these days, tweeted about the most recent episode of SNL. He took a moment to insult SNL again before saying that Kanye is "leading the charge" by wearing a MAGA hat on the show.