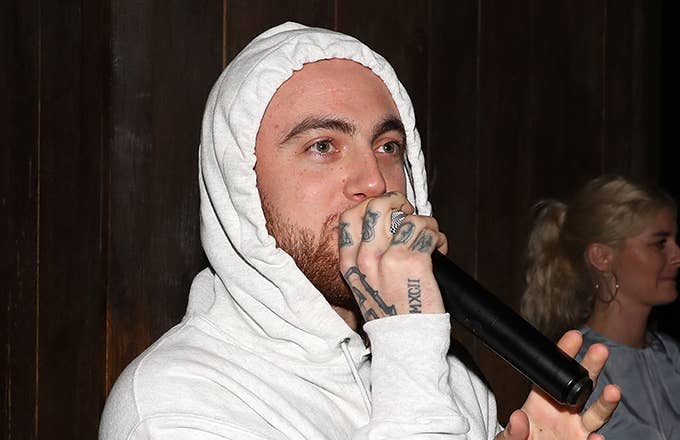 Mac Miller died of an apparent overdose today, according to TMZ. At 26, the Pittsburgh rapper and producer had become an inspiration to many.
At only 16, Miller signed to Rostrum Records and made a name for himself as a backpack rapper. Throughout the years, however, he began to show maturity in his music, exploring darker subject matter and experimenting musically. His most recent release was Swimming, which released just last month on Aug. 3. 
In a profile feature published yesterday by Vulture, Mac opened up about his anxieties and experiences growing up in the public eye. "I used to rap super openly about really dark shit," he explained. His willingness to open up about his mental health and experiences with substance abuse was what set him apart, and Swimming saw him tackle these subjects head-on.
Authorities say Miller's body was discovered at around noon at his San Fernando Valley home. The Pittsburgh native was reportedly pronounced dead at the scene.
In his career, Miller garnered a reputation for being one of the friendliest musicians around. He had a huge number of artists singing his praises time and time again, and as such had a large pool of collaborators he worked with frequently. In the wake of his tragic death, friends and fans took to Twitter to pay their respects.