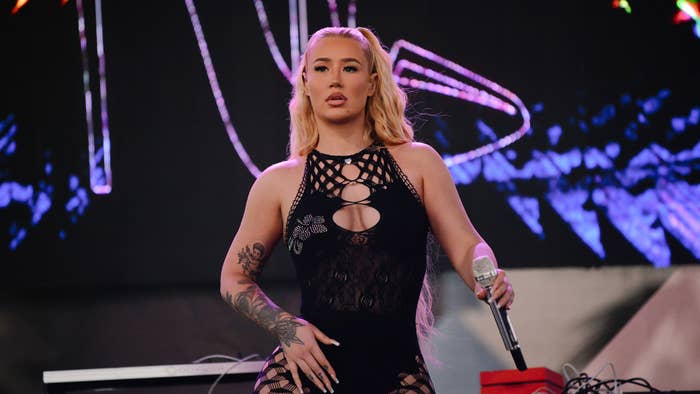 After a Twitter user shared a video of Iggy Azalea twerking that drew mixed reactions, the rapper has responded to trolls who feel the need to comment on her body.
The clip shows Iggy performing while at the 2022 Long Beach Pride festival in California earlier this month. "Iggy really be tossing that big MF," wrote the Twitter user.
While some echoed the sentiment, others suggested they weren't so eager to see the Australian rapper's twerking. After she saw the responses, Iggy decided to shut down her critics.
"It's a good thing I genuinely feel happy about myself & my body cause y'all stay in every comment section talking the most shit about me & it's very mean spirited & ugly," she wrote. "Ps. your man 100% wants to fuck me."
One of her fans suggested the tweet she quote-tweeted was actually a compliment, which prompted Iggy to agree but stress that she was speaking on the comments in response to the clip. "This is!" she replied. "I'm talking about the comment section."
Earlier this year, Iggy opened up about her relationship with Playboi Carti, with whom she shares a 2-year-old son. While he was quick to praise her as a "great mom" in an interview, she said he doesn't take care of them in the way he claimed.