French Montana: 'Healthcare Shouldn't be a Privilege, It Should Be a Right'
French Montana has been making a name for himself as something of a philanthropist as of late.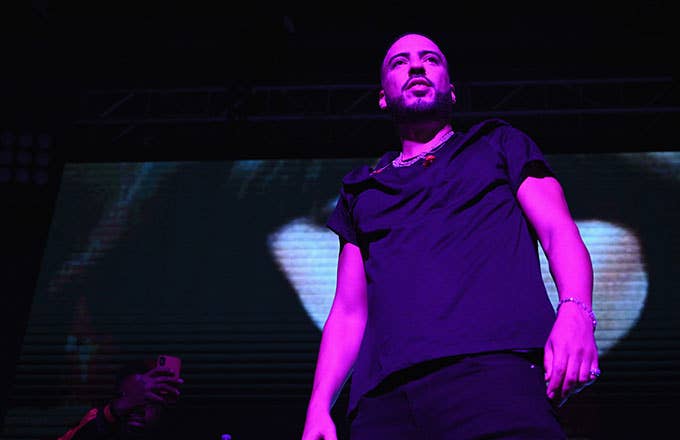 Getty
Image via Getty/Nicholas Hunt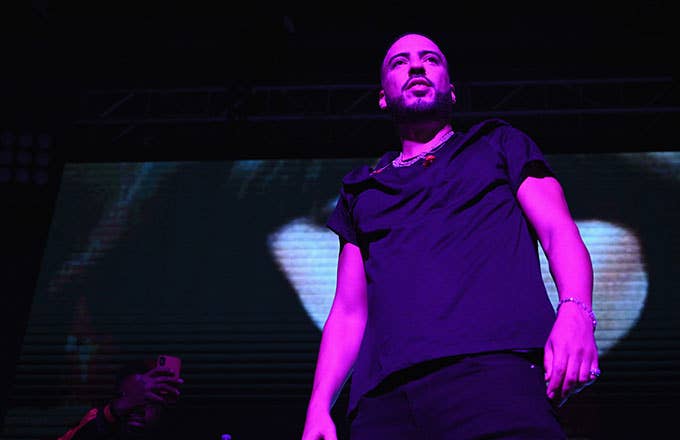 French Montana has been making a name for himself as something of a philanthropist as of late, using his celebrity to greatly benefit the lives of those less fortunate. In a new cover story with GQ Middle East (written by GQ's youngest editor-in-chief ever, Adam Baidawi), the rapper and businessman took it upon himself to tell the story of how he sought to use his stature to help the less fortunate.
While on a deep-dive YouTube hole watching videos of late Algerian singer, Cheb Hasni, he stumbled across videos of the Triplets Ghetto kids, a Ugandan dance group that led him to what came of the "Unforgettable" video with Swae Lee. It was during a particularly dark period of his life after losing his close-friend Chinx to a drive-by shooting in New York just years after Max B went to prison, with French explaining, "I felt like I was lucky, but I also felt like I was in a deep, black hole. I lost my brothers."
Watching videos of the Triplets Ghetto Kids inspired him to go to Uganda to film a video with them, although he says he was warned by some not to go. "I went to this place that everybody told me not to go to. A place that I had to take 12 shots to get to," he said. "But when I went to this place, it became my first real vacation–because I saw how happy people are with nothing."
It was during this trip in Uganda that he felt the need to help others, visiting a maternity and children's health clinic that was severely underfunded for the community of 60,000 it served. "I was more hurt than anything. Nearly 1000 women die around the world, every day, because they don't have access to the right healthcare," he explained. Ever since then, French, alongside Diddy and The Weeknd, has raised hundreds of thousands of dollars to help out, expanding its reach big time.
"It's not fair. Healthcare shouldn't be a privilege, it should be a right," added French. "Uganda healed me. There was no other medicine that could have fixed me. I was broken, inside and out. [...] They send me a picture of every baby that's born there. And every time they send me a picture, it puts a smile on my face."
Inspired by the power of music moving people in the same way it did when he was younger and didn't even understand English, the Triplets Ghetto Kids set him on the path he's on right now. "It shows how powerful music is–it's the only language that people speak worldwide. I didn't know English until I was 14, 15. In Morocco, I was just singing; I didn't even know what the words were. Whether it was Tupac, Wu-Tang, Bob Marley–whatever it was, it had a certain feeling that made me connect to it."
Read the full interview with GQ here.