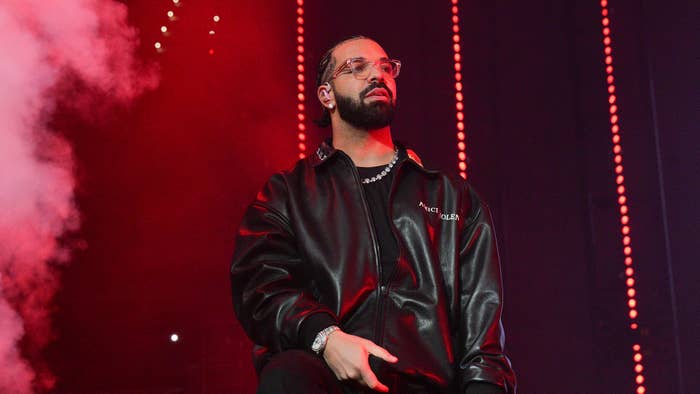 Old lyrics Drake wrote when he was a teenager have been found in a dumpster outside his uncle's furniture factory, TMZ reports.
The sheets of paper containing the lyrics were discovered when the Memphis furniture factory closed down, and they're now being auctioned off at the starting price of $20,000 through Moments In Time. According to a representative for the auction company, Drizzy worked at the factory briefly when he was younger. The rough drafts from the then-budding rapper include lyrics for a track named "Come Spring," which eventually turned into "Come Winter" from his early mixtape Room For Improvement.
"We're in the age of conflict and knowledge / But we're trapped in this cage of barbed wire and wreckage, with the freedom to go to college," one of the pages read. "The freedom to indulge and dissolve ourselves in the process / The law says you have witness an audience in the race of silence / Take refuge in a response that defines the face of violence." The sheet also contains the phone number for someone named "Sylvia," indicating that Drake was always popular with the ladies.
Drake has come a long way from working in a furniture store, as he was named the third most listened to artist worldwide on Spotify this year behind Bad Bunny at No. 1 and Taylor Swift at No. 2. When accounting for just the United States, however, he's the No. 1 most listened artist of 2022 with two full-length projects to his name. He's set to take both of his recent albums, one of which is a collab with 21 Savage, on tour sometime next year.