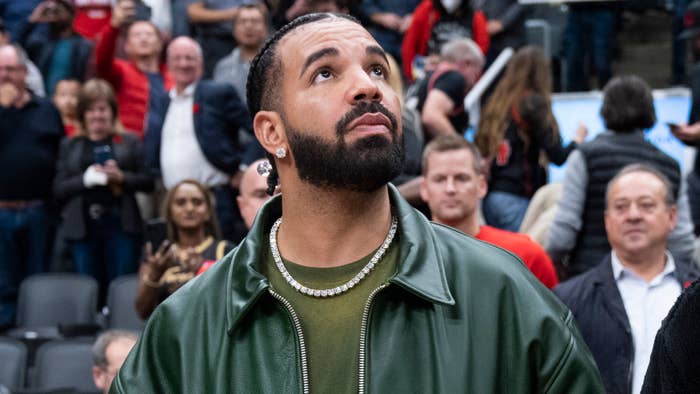 Drake's pair of Apollo Theater shows have been postponed to January less than a week ahead of the previously scheduled dates, per a statement sent to Complex.
The Her Loss rapper was originally set to perform at the New York City venue in November, but he decided to move the show to December and add a second one after the date clashed with Takeoff's funeral in Atlanta. Citing "production delays," the two shows will now be held on Jan. 21 and 22.
"These upcoming shows for SiriusXM are so incredibly special for us. If you are going to play the world famous Apollo Theater, it has to be a world class production," reads a statement from Drake, SiriusXM, and Sound 42 that was provided to Complex. "We as a team have been working around the clock not just putting together a concert but an experience our fans deserve. With that said, we are up against some production delays that are just out of our control."
The team decided against going ahead with the shows "after many difficult meetings and conversations" tackling the production issues, but were unable to overcome the problems in time for next week. "The shows will now take place on January 21st and 22nd," the statement continues. "The Apollo has been so incredibly gracious throughout this process and we look forward to bringing a legendary show to this legendary stage."
His shows at Apollo Theater would've capped off a huge year for Drizzy, who released two albums in the past six months. He dropped the dance-oriented Honestly, Nevermind in June, followed by his collaborative effort Her Loss with 21 Savage in November. When Spotify Wrapped dropped earlier this week, the streaming platform revealed that he was the most-streamed artist in the U.S. this year, and the third most-streamed worldwide.