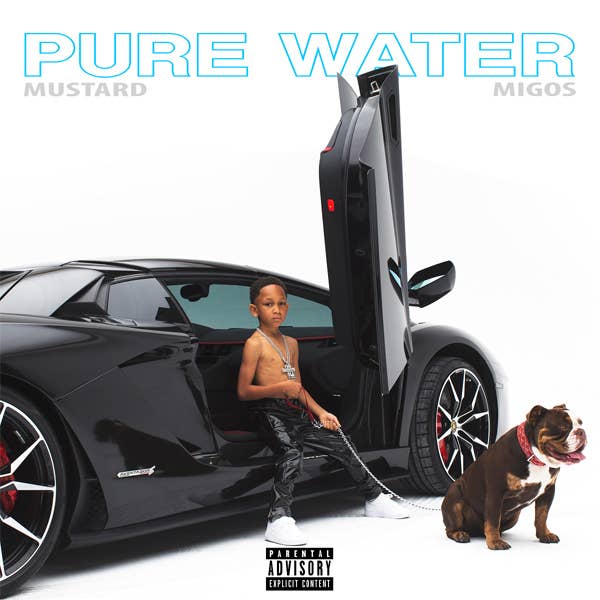 Last week, DJ Mustard teased that his next single was on the way, with the Migos-featuring "Pure Water." Now the new track is here, and it more than lives up to the promise of such a collaboration. Premiered by Zane Lowe on Beats 1, the bouncy new cut makes the most of the Atlanta trio, with Takeoff in particular delivering a memorable verse.
Speaking about the track with Zane Lowe on Beats 1, Mustard explained that the beat was always intended for Migos. "At first it was just a song me and Quavo came up with, and then I was like, 'No, I gotta get the whole gang on here,'" he added. "We worked our way to get everybody on there and it was... I knew what it was when I first heard it though."
As for future collaborations with other artists, Mustard promises that he's got some big-name features on the way. "I got something crazy with Future," he explained. "I got something crazy with 21. I got something crazy with Meek. Obviously, Ty and YG and my normal people that I work, but I got some other people too that's just like, 'whoa, I didn't even think that you would even do that.'
"We definitely going for the gusto this whole year," he adds. "We wanna do as much as we can to show everybody that this is definitely gonna be a good year for me and my team. I'm actually going into the studio with Lil Jon today, which is a dream of mine."