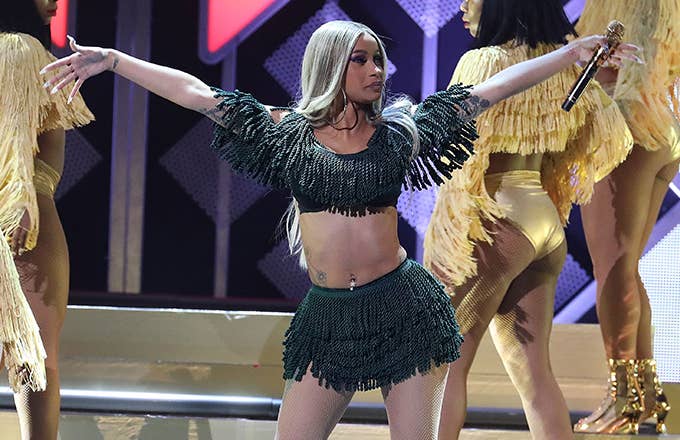 It's been a hectic year for Cardi B, who gave birth to her first child Kulture, separated from her husband Offset, dominated the charts, and feuded with Nicki Minaj. That latter has been a thorn in her side for a good while now, and during a new segment on CBS Sunday Morning, she addressed the situation again, explaining that she was never happy about it.
"You know a lot of people like to say, any publicity is good publicity, to me it's not because that takes away from people paying attention to your craft," she explained, while adding that it was "bad for business" rather than beneficial in any way. "It makes people not even care about your craft, they just wanna see drama." While it's true that beef can raise the profile of many musicians, the conversation regarding Nicki and Cardi did little to raise either of their already huge levels of celebrity.
During the interview segment, she also spoke at length about people who have doubted her, and she also revisited her old high school to say hello to her favorite teacher. As far as interviews with celebrities go, this latest one with Cardi is definitely one of the more interesting, offering another candid look at the rapper, who just bagged herself five Grammy nominations.
Watch the full CBS segment on Cardi B above.