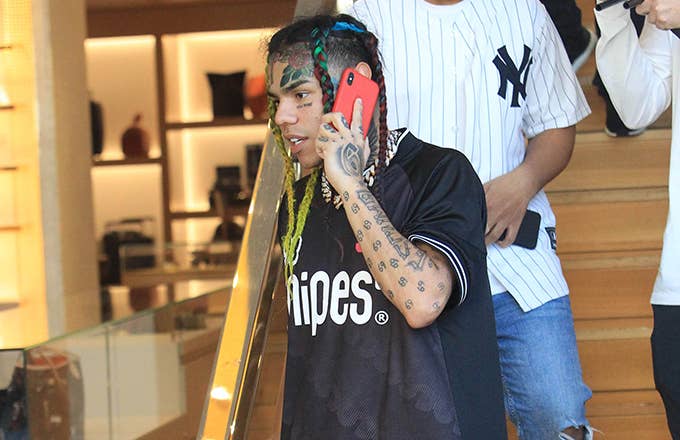 Alleged Nine Trey Blood "godfather" and former 6ix9ine associate Jamel "Mel Murda" Jones has pleaded with the judge for less time behind bars. In court documents obtained by Complex, Mel Murda and his lawyer Scott Leemon have asked Judge Paul Engelmayer to consider a 78-month sentence ahead of his Oct. 17 sentencing in court.
Earlier this year, the alleged gang member pleaded guilty to one count of racketeering conspiracy and one count of participating in a narcotics distribution conspiracy. Jones is facing a maximum sentence of 20 years, but he wants to be free for his 19-year-old daughter and 5-year-old son. "To me, right now, the most important company to keep is that of my family and my children," he wrote in the documents.
"Please allow me to return to them as soon as possible," Jones added. "I don't need a whole lot of time to fix myself. I need counseling and for you to believe in me, and see that I'm not the monster they paint me to be."
The letter highlights how the crimes Mel Murda pleaded guilty to were of a non-violent nature, while he also said he is "completely done with the streets." The letter ends with him asking for "a second chance." 
Jones did not play a part of the trial of Nine Trey members Aljermiah "Nuke" Mack" and Anthony "Harv Ellison," in which 6ix9ine took the stand, but audio of a phone call between him and what is believed to be Jim Jones was played during the trial.