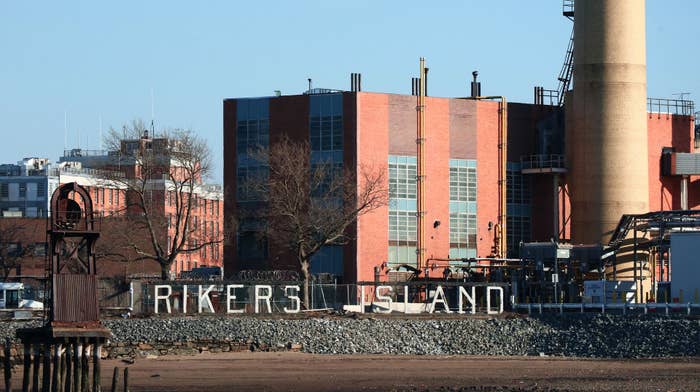 "True Master," a former Wu Tang Clan producer who was vindicated of charges related to a rape accusation in 2020, is suing the New York Police Department with the help of civil rights attorney Ben Crump, after he says he was wrongfully treated and officers hid evidence that would've cleared him of the charges. 
As Vice reports, the producer whose real name is Derrick Harris says he was falsely accused and had to wait 5 years to fight the charges, and that NYPD falsified evidence that would've sped up his 2015 partial acquittal and 2020 vindication. He also says in the 76-page complaint—which names the city itself, the NYPD, three officers who who arrested and investigated Harris in 2011, and the New York County district attorney's office—that he suffered a traumatic brain injury and denied the opportunity to get it treated while at Rikers Island.
He is now looking for compensation from the defendants, too, after being accused of punching, pushing, and attempting to rape a woman in 2011. The lawsuit claims that after he was accused of doing so, officers broke into his home without a warrant and knocked him to the ground while accusing him of another crime entirely. An officer took a woman's description of a "tall Black man" who committed an assault earlier in the day and identified Harris as the man, per the suit.
"Throughout the near-decade of torment, the defendants were presented with opportunity after opportunity to change course and 'right this wrong,'" the lawsuit reads. "Time and time again, when faced with the choice to do the right thing, the defendants relentlessly chose to continue down the wrong path."
The suit also claims that officers falsely reported they found blood and semen that connected Harris at the crime scene, at his apartment. After posting bail, Harris was quickly rearrested on the charge of escaping, according to the lawsuit and spent four years at Rikers awaiting trial. He ended up getting all charges dropped in 2020, after being acquitted of the top charge by a grand jury in 2015.
"Defendants were in possession of this Medical Examiner Report as early as September 26, 2011, yet continued prosecution of Mr. Harris for years leading up to this trial of 2015 despite access to conclusive evidence of innocence," the lawsuit reads.
Harris and his attorneys' have since organized a petition for the involved officers to be terminated.
"He lost everything," Harris' attorney Craig Phemister said. "He had a million-dollar brownstone in Harlem prior to this. He was a successful, award-winning music producer. All gone. The NYPD, the system, must change."