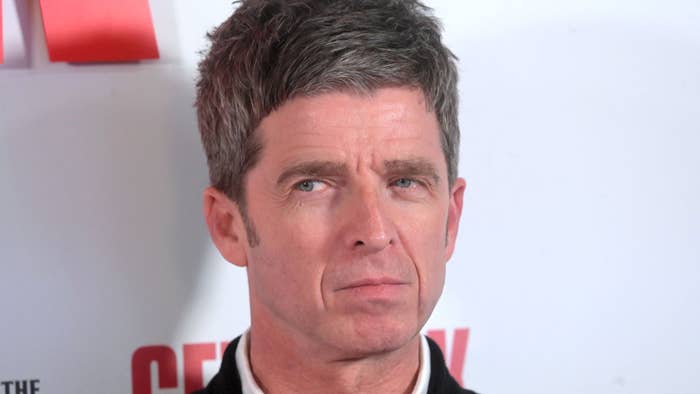 Noel Gallagher has a history of questioning others' musical abilities, but fans of his latest target aren't going to take his comments lightly. 
The Oasis member—who previously called One Direction "cocksuckers" who would be "in rehab by the time they're 30"—has now shared some words about Harry Styles in particular. In a discussion with the Daily Star newspaper's "Wired" column, per Yahoo, Noel points to The X-Factor as an institution that has "nothing to do with music whatsoever." He said alums of the competition show—such as 1D—don't work as hard as "real" musicians.
"You're not telling me Harry Styles is currently in a room somewhere writing a song," he said. "With any joy, he'll be surrounded by a lot of girls. I can assure you he's not got an acoustic guitar out trying to write a middle eight for something."
Gallagher—who previously said his cat could've penned Harry's debut single "Sign of the Times" in "about 10 minutes"—only had about 10 minutes of clarity after his comments went live, as now Styles fans are calling out the Oasis brother. He has a past of lighting musical fires, too, from the whole Jay-Z Glastonbury situation to saying that pop group Little Mix was not in the same "league" as his band. Member Jade Thirwall responded by saying "we are definitely the most successful girl group in the country, but he's not even the most successful performer in his family."
As for Harry, it's unlikely he's going to make any comments himself as he promotes his new single "As It Was," which just broke a big Spotify record, but the internet certainly has his back on this one. Check out what Twitter users are saying about Noel's disparaging comments below.