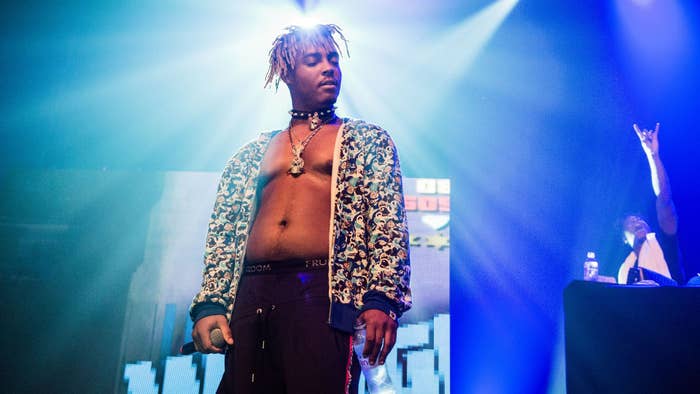 It's been a big week for fans of the late Juice WRLD.
After his second posthumous album Fighting Demons was topped off with two new songs on Friday, it's been revealed that Juice's estate will be pressing the new album on vinyl. The album, which initially released on Dec. 10, debuted at No. 2 on the Billboard 200 with assistance from Eminem, Justin Bieber, Trippie Redd, Polo G and Suga from BTS.
The vinyl pressing will be shared via a limited online release and at Target stores, with an exclusive red vinyl and a complete tracklist, per HipHopDX. There's also a limited-edition translucent black variant available on 999 Club. 
While the album was still being updated this past week in the form of the "Digital Deluxe Edition," with tracks  "Legends" and "Rich and Blind," as well as "Go Hard 2.0" and "Cigarettes," Juice still has another album on the way, The Party Never Ends. But manager Lil Bibby may call off the release, the publication shares, if fans continue to leak unreleased Juice material before it's completed. 
"These leaks is getting out of hand,"Bibby wrote in a DM shared by online personality DJ Akademiks. "I Hope all the fans are happy, the party never ends might be canceled if all this shit leaks."