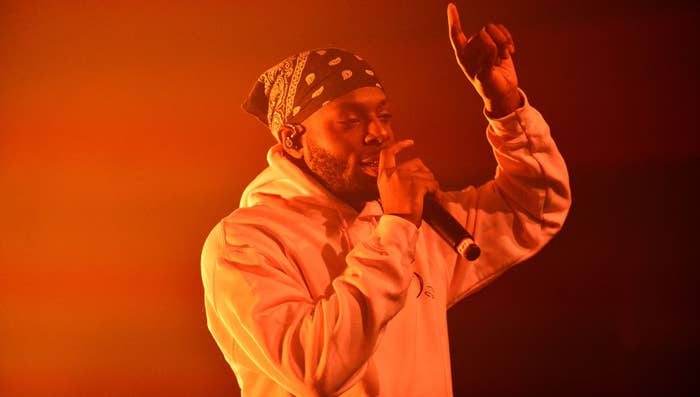 Isaiah Rashad is back. 
Zay hit the stage at Coachella Saturday night during one of the more touching moments of the festival, when the Top Dawg rapper opened his set with a video montage focused on some recent events in his life. Earlier in the year, video footage leaked of a man—allegedly Rashad—engaging in sexual acts with men, and while he personally didn't comment on the video itself during his first performance since, Zay let others do the talking. 
The set opened with a video montage of The Game, Joe Budden, Akademiks, and more, discussing the leaked video during podcasts and interviews. "The purpose of doing that was to embarrass him," a voice is heard saying in the video. "However, it backfired. When his video leaked, his streams and everything went up. He's up on the charts now."
After the clip, Zay ran through some of his biggest hits, as well as some cuts from the House Is Burning, as he brought out Doechii, SiR, and other members of his Top Dawg family in the process. 
Toward the end of his set, Rashad delivered a message to his fans who have shown him support over the last few months, as he's remained off the internet and relatively quiet. 
"I see all the messages and all that shit, all the positivity," Rashad said. "Y'all n----s done kept me alive these last couple months."
Rashad's sophomore album, The House Is Burning, features Jay Rock, Lil Uzi Vert, SZA, 6lack, Doechii, and more.