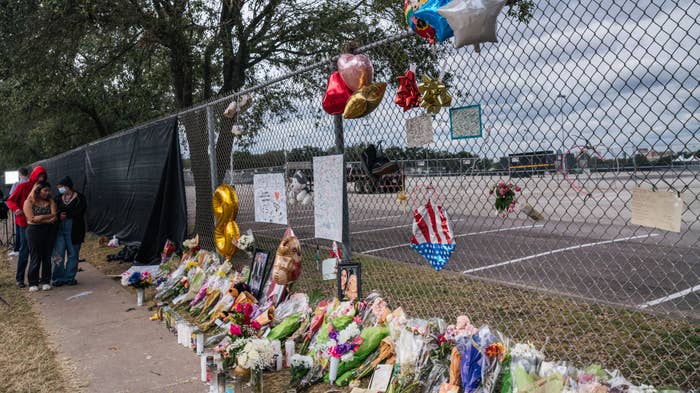 A new court filing in Harris County, Texas indicates there have been more than 4,900 injury claims in relation to the crowd-crush incident at Travis Scott's Astroworld Festival in 2021. 
This number, as reported by Rolling Stone, accounts for the 10 deaths that took place at and after the event, as well as the resulting 732 claims related to injuries that needed extensive medical treatment, 1,649 for less-extensive treatment, and an additional 2,540 claims for injuries still under review. Attorneys Jason Atkin, Richard Mithoff and Sean Roberts have divided the claims into categories based on severity. As for those who died, all 10 suffered from compression asphyxia.
The attorneys did not clarify what qualified injuries for each of the "extensive" or "less extensive" categories, either pointing to a gag order or others for comment to RS. 
A source close to Scott told Complex that "it's very clear that the tide is turning as the authorities and public conversation has been focused on concert operators and security contractors rather than performers."
Earlier this week, it was revealed that Travis Scott will perform at this weekend's Billboard Music Awards, marking his first televised performance since the tragedy. On his Instagram Stories, Diddy claimed he "made a demand" to let Scott perform at the show, and that NBC agreed after he notified them that "he has to perform."
"There will be no canceling on my watch," Diddy later told Revolt. "Love is about forgiveness…so that was why it was important for me to have Travis Scott perform. It's going to be a great night."
In March, lawyers for Astroworld Festival victims claimed that Scott and his Project HEAL initiative announcement had the potential to sway possible jurors in a certain direction during the case. Bob Hilliard, who represents 9-year-old victim Ezra Blount, said Scott's talk of concert safety "did affect and dent the power" of an ongoing gag order, while Scott's team denied the accusations.