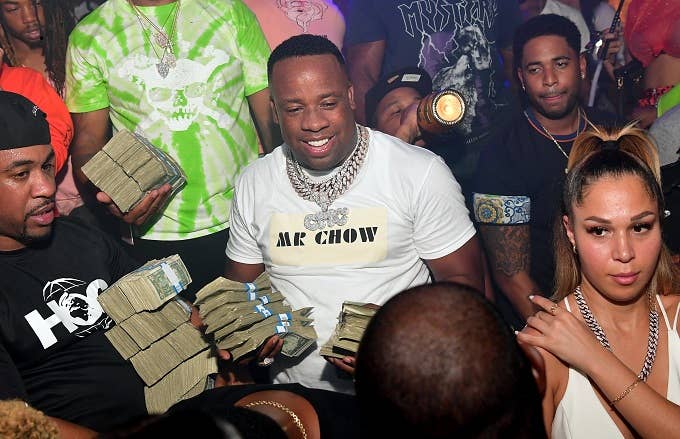 Yo Gotti lost his appeal to have a $6.6 million judgment against him vacated on Monday.
Earlier this year, a judge awarded the multi-million dollar payout to manager Michael Terry, who claims Gotti stiffed him on a planned collaboration with the North Carolina rapper Young Fletcher. Terry said Gotti refused to sign the appropriate paperwork that would allow the song to stream on Spotify and Apple Music. He also accused Gotti of attempting to finesse Fletcher over to his own record label. Gotti failed to appear to defend himself, so Judge Todd Burke ruled in favor of Terry, tripling the $2.2 million in damages because he believed Gotti engaged in deceitful business practices.  
The rapper appeared in a Winston-Salem courtroom to argue he was never appropriately informed of the case and thus couldn't possibly have defended himself. A sergeant with the Forsyth County Sherriff's Office testified that he served Gotti the papers during a local show in 2018. He admitted the papers were intercepted by a security guard when he attempted to hand them to the rapper. That guard testified earlier this week that he was not authorized to accept legal documents on the rapper's behalf. Burke wasn't swayed, upholding his original judgment.
"Yo Gotti learned today that my lawyers don't play, but we should've sat down and got this resolved as businesssmen," Terry said via the Winston-Salem Journal. "I got great artists, and we could put something together where we all win. The opportunity still stands."