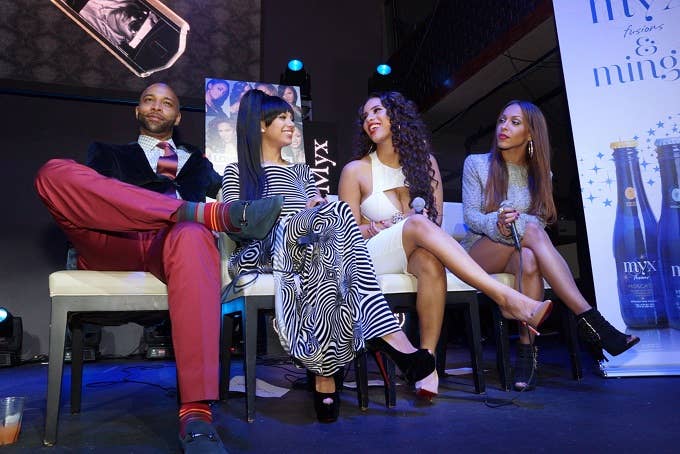 Joe Budden eviscerated the Game on the most recent episode of his eponymous podcast. The long-retired rapper was forced to speak on the Game after he teased a track that took shots at Budden and his fiancé, Cyn Santana. 
While he and the Game beefed briefly while they were both active rappers, Budden noted that they patched things up and even released a single together. He walked listeners through his history with the Game to underscore how blindsided he was by recent attacks from the rapper.
Santana is one of several women that Game claims to have had a relationship with in the upcoming song. He also namedrops Kim Kardashian and allegedly plans to release video evidence if anyone disputes his claims. Budden views this as one of the corniest things a rapper can do.
"The more I sat and thought about this, the more I said to myself, 'N*gga, so what?' What type of loser, face-ass n***a is you, n***a?" Budden asked on his podcast. "I don't give two fucks about what anyone did before I was involved with them. To me, that's more loser shit." 
Budden took offense to the fact that the Game attacked him out of the blue on a song and didn't reach out to Budden personally.
"You didn't say it to me. You said it in a song. And you can call me Game," he said, before clowning the Game for his given name, Jayceon. "You talking about my girl with a girl name. Watch your fucking mouth, man."
Budden claimed that the Game is only taking shots because he doesn't have a strong enough song to generate buzz on its own merits. 
"Game don't have a single. You have to do this salacious sensationalized bullshit...when you're calling out people who have clearly moved on and not thinking anything about you," he said. "You calling out women that ain't said a word about you. They not proud of you, n***a."
Give a listen to the podcast above. Budden's dressing down of the Game begins around 1:00:00-mark.