Bobi Wine Calls Kanye West's Meeting With Ugandan President 'Immoral'
Ugandan politician Bobi Wine called out Kanye West for his meeting with the country's president.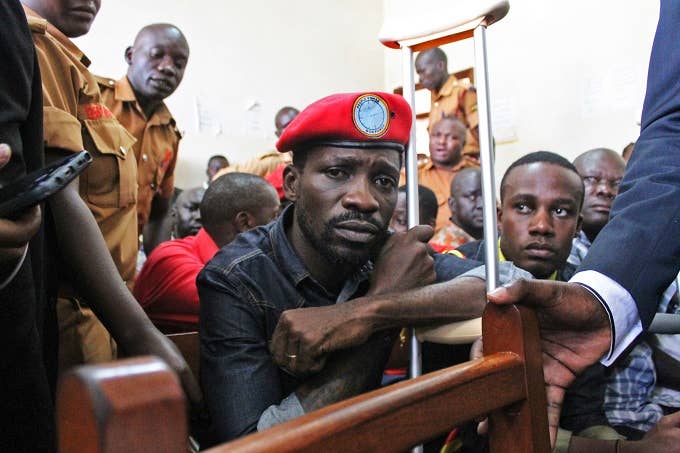 Getty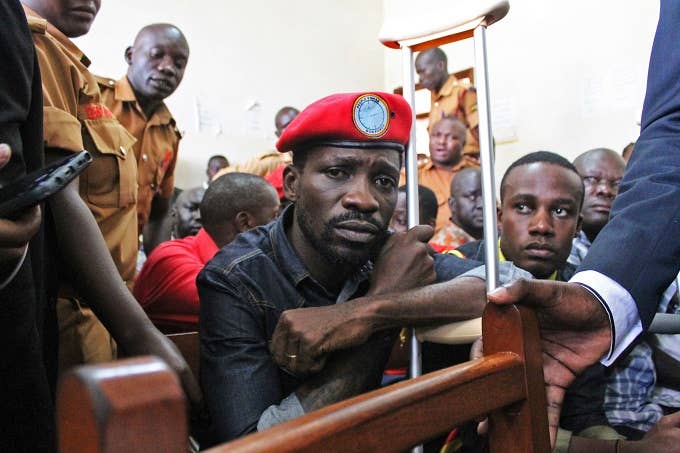 The leader of the opposition party in Uganda is questioning Kanye West's decision to meet Ugandan President Yoweri Museveni, calling the move "immoral" in a statement shared with The Guardian. 
Bobi Wine, the reggae star turned politician who was recently arrested and badly beaten while campaigning in the north of the country, said that West was "rubbing shoulders" with a tyrant.
"[West] is hobnobbing with a president who has been in power now for 32 years and restricts any freedom, a country where opposition activists are tortured and imprisoned," he said. 
Wine, whose real name is Robert Kyagulanyi, said that he can't wrap his head around his fellow musician meeting with a president who keeps musicians who disagree with him from performing.
"It would have been great if he had used his voice for the good of people in Africa," he said. "I'm a musician but I am not allowed to stage a show in my own country because I disagree with the president. It is very disappointing."
Wine's arrest early this year led to civil unrest that left three people dead and 100 more injured. He left the country for medical treatment and returned in September. The controversy around his treatment led many famous musicians to sign a statement asking for his release. 
Kanye has been racking up meetings with controversial world leaders. West met with the U.S. President Donald Trump in the Oval Office, wearing the president's "Make America Great Again" campaign hat. The move caused consternation among long-term fans, who couldn't jibe West's support of a hateful president with their own fandom. 
The controversy-seeking attitude of West extends behind the borders of his home country and the desire for distance from the rapper travels just as well.
After West posted to social media that he believed the spirit of Fela Kuti flowed through him, the family of Kuti issued a clarification. 
"On behalf of the Kuti family, I want to state that the spirit of Olufela Anikulapo Kuti isn't anywhere near Kanye West," Fela's son Seun Kuti said.