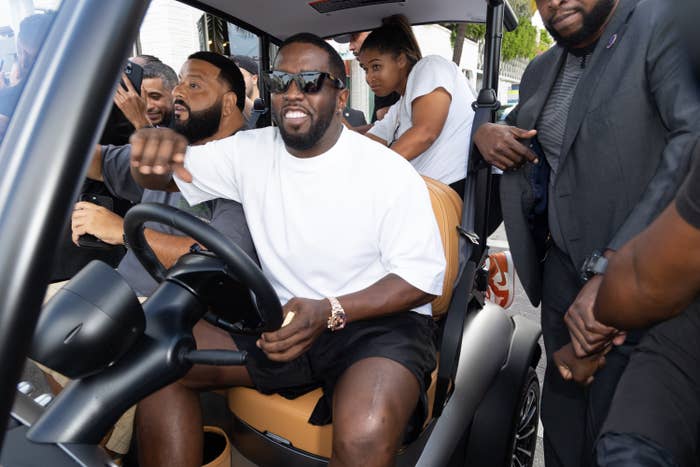 Sean "Diddy" Combs had a run-in with the police and it was caught on video.
While taking a spin on a golf cart through the streets of Miami, the music mogul found himself in a bit of a situation when a cop pulled up behind him on Friday afternoon. "We getting pulled over by the cops actually right now," he tells the camera as his song "What's Love" blares in the background.
As seen on his Instagram Live, Diddy greeted the officer and told him he's on his way to DJ Khaled's We The Best x Snipes store in South Beach.
"We're doing a non-music enforcement," says the officer, suggesting that the music Diddy is blasting from the golf cart is too loud. "Okay, thank you," Diddy concedes.
In true Diddy fashion, he didn't miss an opportunity to promote his new album and asked the cop if he had listened to it before he got a chance to get back into his car. "You hear the new album, The Love Album?" he asks.
"I have not," says the cop. "I want you to hear it. When you hear it, I want you to blast that shit as loud as you can," says Diddy as they dap it up before the cop agrees to "blast it at home."
"Alright, thank you for your service," Diddy tells him before pulling away. "And eat a dick," he said with a laughs before adding, "Oh, it's fucking Friday. What did you think you was gonna get? But I'm love, I'm love, y'all. But don't get love fucked up."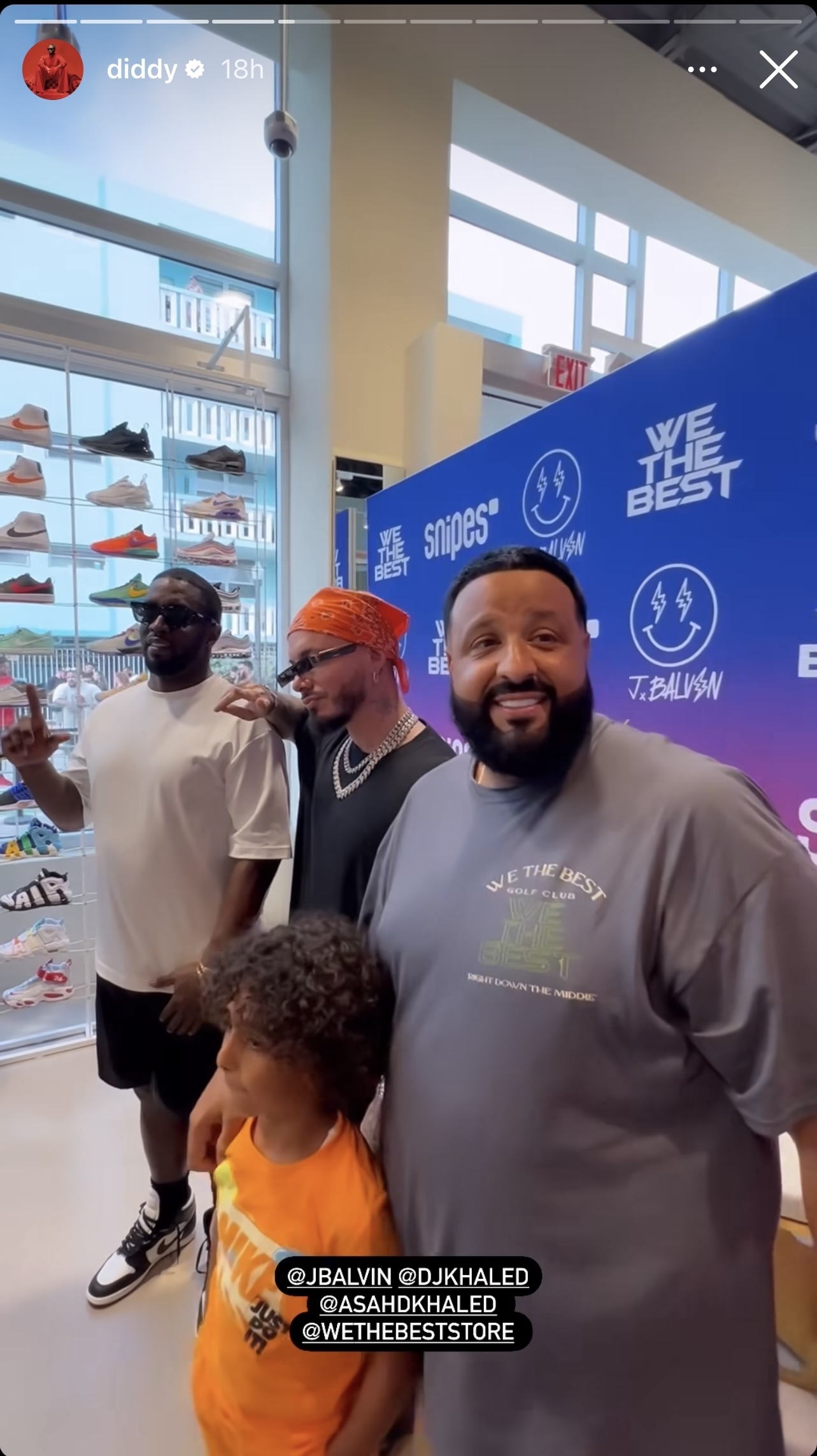 Combs eventually made it to DJ Khaled's brick and mortar store where J Balvin was on site to celebrate the release of his latest sneaker collab, the Air Jordan 3.