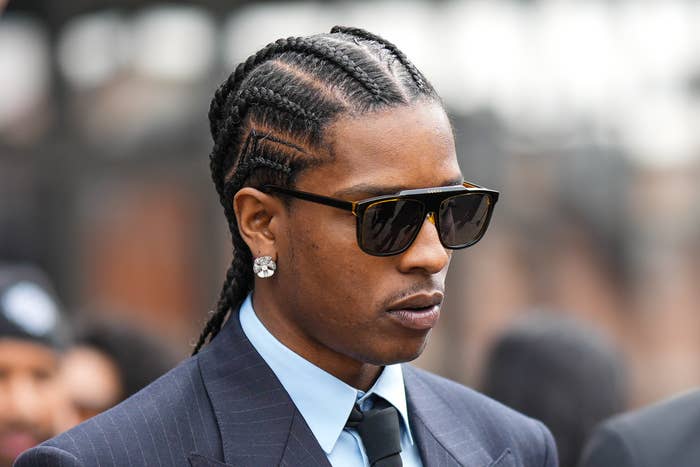 ASAP Rocky and his defense attorney Joe Tacopina are being sued.
Per Rolling Stone, Rocky's alleged victim, ASAP Relli, legally known as Terell Ephron, is suing the rapper and Tacopina for defamation following a 2021 shooting incident. Rocky, whose real name is Rakim Mayers, pleaded not guilty last August to his ongoing criminal case where the 33-year-old Harlem MC allegedly shot and injured Relli during an altercation in downtown Hollywood in November 2021.
Relli claims that Tacopina launched a damaging media campaign that portrayed him as a liar, money-grabber, and extortionist, allegedly at the direction of Rocky. Relli asserts that the alleged campaign led to death threats and ridicule. With the legal counsel of Camille Vasquez—known for representing Johnny Depp during his high-profile case against Amber Heard—Relli is pursuing unspecified damages.
Rocky's lawyer is brushing off the lawsuit as a "publicity stunt" and welcomes it, according to a statement he sent TMZ.
"This is actually nothing more than a publicity stunt which is going to backfire badly. I more than welcome this lawsuit especially because the resolution of the criminal case has not happened yet," Tacopina said. "This opens up this extortionist to depositions under oath now before the resolution of the criminal case. It will expose the fraud he committed and unfortunately for his lawyers, it will cause them to be responsible for legal fees in this case. They don't know the facts of this case or the actions taken by their client. But, I will be more than happy to educate them."