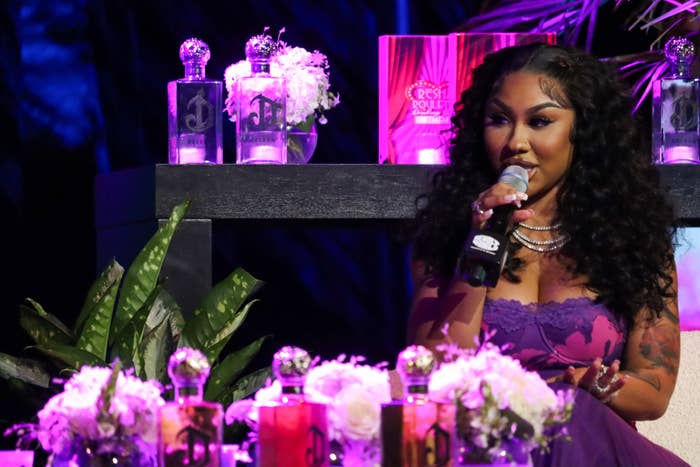 Ari "The Don" Fletcher has made a surprising claim about G Herbo, with whom she is co-parenting with.
Fletcher was the special guest for the first live edition of the Caresha Please podcast held on Saturday (Sept. 23) in Atlanta as part of the Revolt World summit.
During the sit-down with Yung Miami, the City Girls rapper asked Fletcher if her child's father still tries to be intimate with her when they interact for the sake of their son.
"[G Herbo] says things... But we're never in a setting where he can be like, 'Yeah, let me ...,'" said the 28-year-old about the Chicago rapper.
She continued, "I think it's a joke. I don't even take him serious. Like, sometimes, if you overdo it, it's like, 'Stop, you doing too much, you know I got a n***a.' I don't take him serious like that, so it just be like, 'Boy.'"
Fletcher and Herbo welcomed a son, Yosohn, in 2018. The couple split up in 2019. She has been dating Moneybagg Yo since they were romantically linked back in 2019.
The full episode of Fletcher and Miami's sit-down has not been uploaded at publishing time. But a member of the audience caught the pair locking lips at one point in their conversation.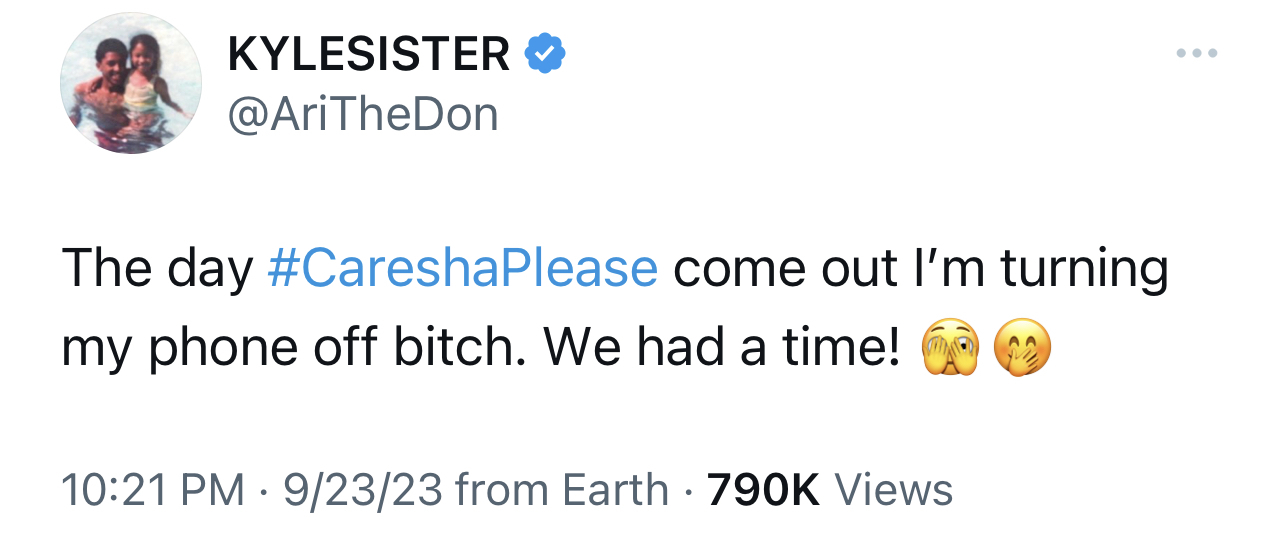 Fletcher is also taking some preventative measures ahead of the episode's release. "The day #CareshaPlease come out I'm turning my phone off bitch. We had a time!" she wrote on X (formerly known as Twitter).
In an episode of Caresha Please that was uploaded last year, Herbo told Miami that he was "young" and "dumb" for cheating on Fletcher.
"I didn't know no better. I was just doing shit. … I was just cheating. I ain't gonna say I was just cheating but it's like me and Ari was in a space—and I done talk to her about this already, I done already said my bid, my peace, and apologized," he said at the time. "We was at a space, like I said, mentally like I be going through shit and I gotta like separate myself from shit. Me and her was having our differences but that was no excuse to cheat on her. That's not why I cheated on her."