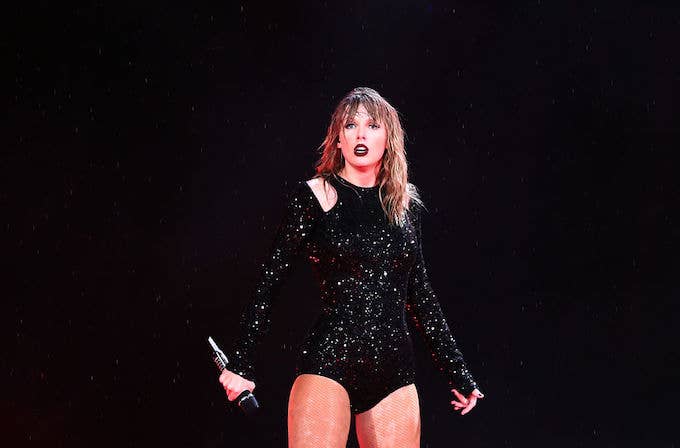 Taylor Swift announced her new deal with Universal Music Group, according to Variety. The singer is leaving her team with Big Machine Records, where she's been since her 2006 debut self-titled album. 
As part of her deal, Swift says UMG is adjusting their method of paying artists for their Spotify streams. Read her full statement below: 
I'm ecstatic to announce that my musical home will be Republic Records and Universal Music Group. Over the years, Sir Lucian Grainge and Monte Lipman have been such incredible partners. It's so thrilling to me that they, and the UMG team, will be my label family going forward. It's also incredibly exciting to know that I'll own all of my master recordings that I make from now on. It's really important to me to see eye to eye with a label regarding the future of our industry. I feel so motivated by new opportunities created by the streaming world and the ever changing landscape of our industry.. I also feel strong that streaming was founded on and continues to thrive based on the magic created by artists, writers, and producers.
The terms of the deal are not clear, but it is a multi-album agreement. Part of the deal also depended on Swift's ability to take ownership of her master recordings, which Big Machine Records denied giving the singer for her previous albums. 
"Few artists in history approach Taylor Swift's combination of massive global hits and creative brilliance," UMG CEO Lucian Grainge told Variety. "She is so multi-talented, she can achieve anything. I have such enormous respect for Taylor, in particular for her use of her hard-earned influence to promote positive change. Because of her commitment to her fellow artists, not only did she want to partner with a company that understood her creative vision and had the resources and expertise to execute globally on her behalf, she also sought a partner whose approach to artists was aligned with hers. With these shared beliefs, there is so much we can accomplish together, and all of us at UMG are enormously proud to be embarking on the next chapter of her career alongside her."