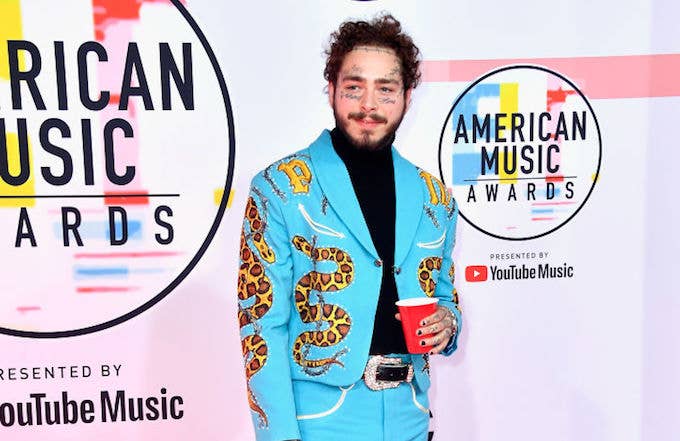 Instead of opting for Jordans, Converse, or even Vans, Post Malone decided to collab with Crocs, the underbelly of human footwear.
For anyone who follows Malone, this move shouldn't come as a surprise. The "Congratulations" rapper sports the hideous shoes frequently, and is not necessarily famous for his penchant with fashion.
"If you like something, go get it," he said in a statement to Hypebeast. "I wear Crocs everywhere from the bar to the stage and I felt it was the perfect collaboration to get together with Crocs and give the fans what they've been asking for."
The shoes released today, on Nov. 1, as part of the company's "Come As You Are." Post's version uses the classic holed clog in white with six custom-designed Jibbitz™ charms that include Stoney's "Stay Away" tattoo and his Posty Co™ logo. The shoe is styled with a repeating version of his weird baby devil motif.
The wretched Crocs, which could be purchased here, are already sold out. They sold for $59.99, but who knows what the resale cost on those might be. Sorry if you didn't your hands on a pair of these comfortable eye sores, but it's likely for the best.