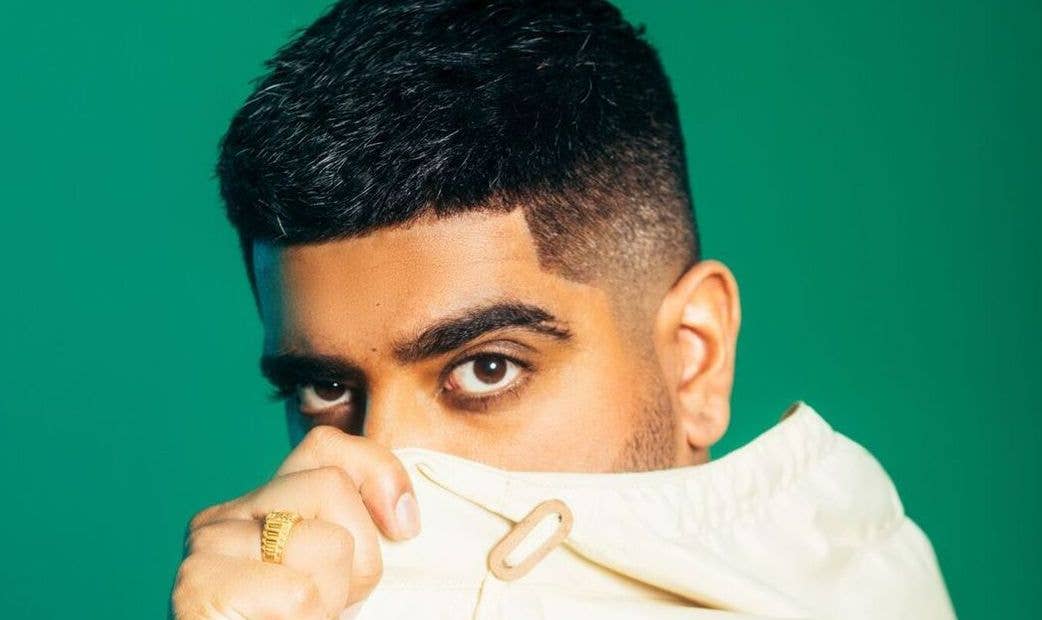 Such is a producer's life that—despite playing a starring role—they can still manoeuvre with relative anonymity, as Steel Banglez does when he arrives at an East London eatery. People at this restaurant will probably have his songs on their smartphones, but don't bug him for pictures like they would the artists who bring those instrumentals to life. But this doesn't matter to Steel Banglez; he knows what's important, and he does these things well. The music he makes has recently allowed for him to retire his mother and help pay his sister's uni fees, and with tens of millions of plays across Spotify and Apple Music, he's currently viewed as the go-to producer within the British rap scene.
However, life wasn't always this rosey.
Back in 2014, Steel Banglez fell into a bout of deep depression, following the deportation of UK rap star Cashtastic to Jamaica. Having put all of his energies into the artist, and spent all his life savings on building a new studio, this situation hit the East London native hard. Soon after that, collabs with other artists began to dry up, and things looked bleak. He felt lost for a minute. But all of that changed three years ago, when he unearthed the talents of rappers MoStack and Mist.
In becoming one of the UK's most impactful producers, Steel Banglez has travelled everywhere from "a very dark place", to Diddy's house, to the charts. It's been a long journey so far, but this one isn't close to finishing yet.
"I FEEL LIKE I MADE A SOUND THAT DIDN'T JUST HELP ME AND MIST—IT HELPED THE WHOLE INDUSTRY."
What was the first track you heard that made you want to get into producing?
There wasn't a particular track that got me into producing. It was my mum playing instruments in front of me, and then getting me a keyboard, where I learnt how to record tracks. So that got me into producing, by layering sounds.
So how did you shift from playing instruments to making your first track?
Up until about the age of 10, I was messing about on the keyboard. Then I went to music class on the first day of school, in Year 7, and the music teacher had Cubase in the classroom. I was the first to volunteer to use it. Because I knew how to play the keyboard, as it was connected to Cubase, the first day I got introduced to computer technology was the first day I got into production.
What was the first song you ever produced?
The first track I produced that got me exposed was Big H's "Practice Hours" freestyle. It was a DVD back when I was 14 or 15, and Big H was on there. I don't even know how he got my beat. I gave the beat to Kamikaze at the time, the people who made "Ghetto Kyote", and it somehow ended up on Practice Hours 2. That was my first official debut. My first actual song was "Colours" by D Double E.
How did you get into making grime in the early stages of your career?
I remember that time well. Every Sunday, Wiley used to be on radio with DJ Slimzee on Rinse FM. He used to hold his own set for about an hour, just spitting his heart out. I remember I was DJing a lot of garage at the time, and there wasn't really a song that separated garage music to the new style. But then I heard Slimzee say: "This is a brand new track from Wiley!" He played the instrumental to "Eskimo" and I just thought: "Fuckin' hell! That's a mad, mad sound. What the fuck is it?" When that came out I knew something special was about to happen, but I was still young and mentally unproductive.
You've produced a lot of really important UK rap beats recently—where does the hip-hop influence stem from?
It's always been there, because I grew up listening to a lot of rap and was influenced by grime at the same time. But my proper hip-hop side came when I went to jail when I was 17, around 2005. In prison, I met Colours Miyagi, Young Meth and Fix Dot'M. Fix Dot'M was part of OTB with Buck, so when I came out of jail, I gave them CDs and I had my debut in UK rap. They were the ones that put me on, Young Meth and Fix Dot'M, so I owe a lot to them.
Around that time, UK rap began to creep up more but didn't get as much attention as it gets right now. Did you see a future for the scene when you were making rap beats back then?
Of course, because I understood. I knew that it was the birth of UK rap, and I knew that grime was having its time but we'd found a new tempo. There's a new tempo which is more pleasing on the ear, and I knew an industry was being built. You didn't have Link Up TV, like that, back then. You didn't have GRM Daily and these things—it was still CDs in 2006, 2007. So it was the very early birth of UK rap, but I knew it was gonna develop and expand and one day become a proper industry and scene of its own. I basically put all my eggs in one basket, and told myself that I was going to be one of the biggest and best producers from this country.
When you began embarking on that journey to becoming one of the country's best producers, would you say there was a particular moment that helped you to grow, or was it more of a gradual process?
Not really. I was more like a Mother Teresa in my studio. Mashtown, Ghetts, all these people—mine and Roper's plan was to give these artists free studio time. My studio was like a youth club kinda thing, so it was like, hopefully, when I play my beats to the artists that come, they'll vocal them. There's no point in sending beats to people—you need them directly with you, and when they're with you, they feel your energy. That's what true musicianship is about, so that's why I did it. It wasn't really a song or moment, but what I did do was create a place for loads of artists to hear about and say, "You need to go and see Banglez' spot. He's always there making beats, and he won't charge you for studio time." I created the first youth club of UK rap [laughs].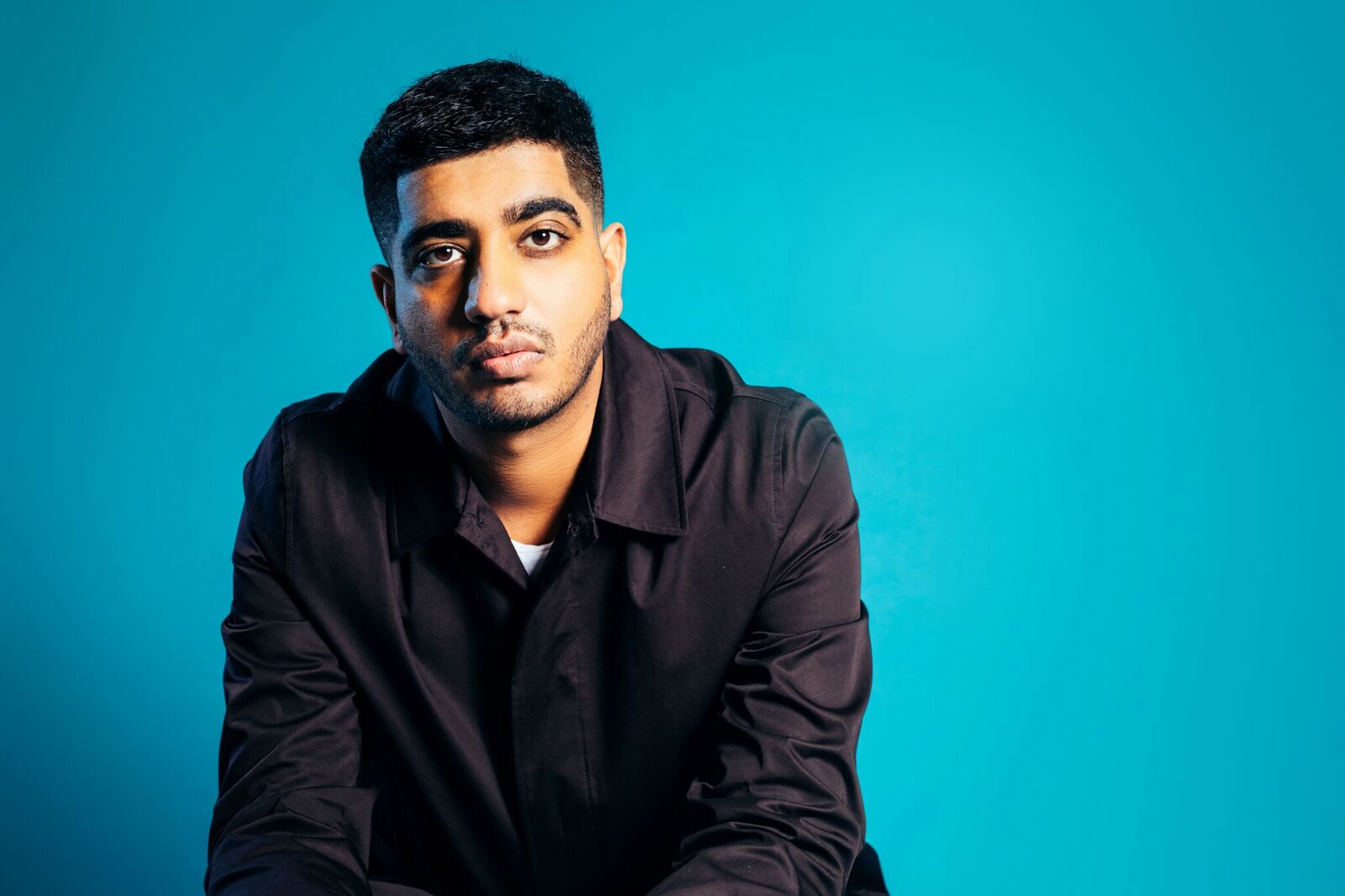 "WHAT HAPPENED TO CASHTASTIC, IT'S LIKE IT PUT A BLACK MARK ON ME."
Who were some of the other artists you brought to your studio that decided to vocal your beats?
Wiley, Roll Deep, D Double E, B Double, Blade Brown. And then, through that whole thing, I met Cashtastic—through Young Meth, who was his younger. I produced a lot of Cash's stuff. And I met Krept and Konan, then through Krept and Konan, I met Yungen. J Spades came down as well. This was all before their music was popping, though. All of them. It all came from people recommending us by word of mouth. This was still at Roper's house; I used to have my studio in his house. But a lot of the songs from these sessions didn't even come out. One time, my computer crashed and I lost them all—about 30 songs. One of them was a Roll Deep single, and they just had a No. 1 so you can imagine what I was going through [laughs]. After that happened, we built a proper professional studio. That's where the Link Up TV office is now, but that's where I used to be. That's when the whole Cashtastic and Krept & Konan era started, in that studio right there.
Krept & Konan's collab with Yungen and Chip, "Go Down South", was a big tune when it dropped. Would you say that's when your work first began to get noticed?  
I was listening to "Rack City" by Tyga, then I reversed the "Rack City" melody and made "Go Down South". That was the biggest song of my career, until I met MoStack and Mist.
What happened during that period between "Go Down South" and meeting Mist and MoStack?
Fuck all, mate. I was depressed. I didn't know what was going on. I did Cashtastic's Alarm Clock mixtape, then I did Yungen's mixtape, and I did one tune on Krept & Konan's thing. Everything was sick—I was blowing up, trying to get singles, and getting more recognised. I went America and did something with French Montana, but that never came out, and we went to Diddy's house for that. It was just a mad era for me. How I'm getting perceived today is the same way I was getting perceived back then, but it's all just bigger now. The scene's much bigger. But when Cashtastic got removed from the UK, I had a really hard time with that because I put a lot into him.
Cashtastic was deported to Jamaica in 2014, right?
Yeah. I'd just built a new studio at my house; I had just got the money—everything was ready. Then they deported him, and the people I had helped in the past weren't really checking for me. They found new producers or whatever—it is what it is. Yungen would come and check for me when I was in this mad depressed stage, Ropes was there, Zeph Ellis was there... He was my guy! Dot Rotten [aka Zeph Ellis] was my guy. He'd come in and make sure I was making beats and shit because I was fucked. I thought it was done now. I was drained; I'd put six years into the game, so I thought I was truly done. My health was fucked, my last savings went into the studio, and I had no artists to work in there. I'd sit there and think, "Well, I am still Steel Banglez, so let me try and holla some people to jump on my project." Everyone said they would come, but nobody turned up to the sessions. What happened to Cash, it's like it put a black mark on me.
Did you feel like you were being blackballed?
Yeah, because the game dissed him. That's what's fucked about this industry. People who wanted features or people that me or Cash had helped, these people didn't come to check man. That's another thing that added to the depressing period in my life. If you're not hot and something bad happens to you, nobody gives a fuck. So it motivated me. Then I just switched one day, and said: "Now you're gonna see who I really am." It was like prison. I was just in my studio then, one day, I came up with a plan. All these people wanna leave me, yeah? Cool. So that's when I started researching and finding the new kids, the same method that I did with Krept & Konan, Yungen and Cash. The same methods I used to find their music, I did again and snapped out of it, and started getting better. This was early 2015, so from 2012-2015, I was fucked. I was doing some Asian tunes here and there, thinking I can make it in Bollywood, just trying to make p's. I was broke and my head weren't musically there, so the music I was putting out just wasn't me. It was all just depressed music.
So when you formulated that plan to source new artists again, how did you go about putting that in motion?
I said, "Okay, cool. Obviously, bare man are doing their thing, having their time—and that's cool. So I'm gonna go and find the next ones coming up. The new generation." And then I found MoStack. I did his whole mixtape, Gangster with Banter—I recorded the majority of that. Mo was on the block, and he was like: "Bro, you changed my life!" I used to pick him up and bring him to my house every day—same thing I used to do with Cash. Then I heard Mist; I brought him to London, teamed him up with MoStack, and it just started happening. But I've been trained for this. I've been trained at the greatest times of success in the music industry, and also the lowest, so I knew this was that time. I knew Mist was gonna smash it because there's no rapper saying Asian words, so I was like "Bingo!" There's a massive Asian community here as well, so I knew he was gonna kill it. What better producer to team up with than me; I know all about Asian music. So boom, that happened, and then everything started falling into place.
"Karla'sBack" was a huge moment for you and Mist. How did that track come to fruition?
I originally made "Karla's Back" in front of Baseman. It was originally for him. I made that in October 2015. I was trying to help Baseman do his thing, so I told him to take the beat, but he didn't really use it. Then Mist came down for the first time, I played it to him, and he just said Karla's back with a bang! And the rest is history.
How would you describe your role in producing the sound that has come to define Mist's music?
I think me and Mist both come from a pain background, where we've lost people, and we come from a very dark place. Music is like our medicine, so when I met Mist and we heard each other's stories, we just connected on a different level. At the time, I was thinking: "How am I going to get UK rap back in the clubs?" Because it still wasn't in the clubs, like that. There were a couple tunes, but it wasn't our sound, or what we do naturally. DJs weren't playing it. Being a young kid, I used to make garage music and that, and Mist knew about garage music. That's when you hear the vocals in the back of my beats with girls screaming—that comes from garage music. House and garage. If you know your history in UK music, you'll know about house and garage. But I'll be honest with you: it's not just helped Mist's career, because there's people out here who have taken my whole style or used it at the forefront of their music.
Like who?
Loads of people! If you listen to "Aladdin" by Not3s closely, you'll hear the girl vocals in the back. If you hear 23 Unofficial, that's mine and Mist's sound. Fredo's first two songs are mine and Mist's sound, too. But I'm not saying it's a bad thing—Fredo and Not3s are my people, that's family—but it's a thing where you can now use what me and Mist have done and get your own success from it. The only reason I say that is because people say "Mist and Banglez' music sounds the same", but it's okay for other people to get signed and chart with my sound. I feel like I made a sound that didn't just help me and Mist—it helped the whole industry. And I feel like people don't pay respect to that.
Do you think people may be unaware to it because those garage-like vocals are quite deeply embedded in the songs? It might not always be as obvious to everyone else.
Of course they are! There was no tune before "Karla's Back" with a girl screaming in the back like that, with that drum pattern. There was no tune. The artists today weren't about in the garage days, so what we did was massive. UK people weren't shooting videos abroad like that when we did "Ain't The Same". So you can say they don't know what they're doing, but everyone knows what they're doing—it's just human ego. They don't want to admit that man actually done some madness. But going back to your point, I understand: maybe people don't know what they're doing because it's so naturally in there. It's true. But that's why there's a documentary coming out about it. I break down beats on my Instagram and it gets mad views because people know I'm the originator. To me, that's a plus, because if everyone's out here using the formula that I did with Mist, it just gives me more openings. It means they're not ready for what's coming next. It's a lot to do with what I select on the keyboard as well. A prime example is when Dave came to me for "No Words". When you first heard that, did you automatically think I produced it?
Not at first, no.
Exactly! That's what you call a super-producer. These people are out here making my sound and they're running with it. Ask them to go and make a different type of record and see if they can do it. I can make complex beats, but it's the simple stuff that gets the mainstream's attention. But going back to the "No Words" record, you never would've known that was me, so I know I'm not just a beat-maker—I'm a producer and a visionary. I think it comes from me producing so many different types of genres and growing up with a lot of influences, like Bollywood movies, Punjabi music, listening to opera, listening to rock, listening to every form of music, and having that ready. That's what a lot of other producers don't have, not right now anyway, especially in my scene.
Back in December, your track "Bad" hit the Top 30 singles chart. You also had "Money", which put up solid numbers online as well. Can we expect a full project next?
100%. I'm gonna be working on my first mixtape soon, and literally everyone's on it. It's gonna be mad! There's a mini film with it that tells a bit of my story... You're just gonna see mad collabs. It's gonna be nuts.
Congratulations on retiring your mum recently, too. How does it feel to know that all the beats you've made have been able to do that?
It's crazy, but that's just the start for me. When you get famous and get money, it can really fuck you up. I've made sure all my people—anyone I borrowed money off, anyone that helped me—I made sure they're nice, even before myself. No matter how much money I've made, just know, half of my p's have gone on all my friends and family. That's the real shit. Retiring my mum came last out of them all, but that was a big one because I had to save up a lot of money for it. I'm just very humbled about where I am. I see people in the industry going mad—spending ten racks on jewellery, fifty racks on jewellery—and I don't know how much thousands everyone's spending on cars, but I just think: "Have you even sorted your parents out?" So me putting that out there was also letting people know that you should never forget what's going on at home. Make sure your mum ain't still taking the bus, that she ain't struggling for the bills. So yeah, I retired my mum and I've also helped my sister with her university fees, making sure they're paid off so she ain't got no debt. I'll help my brothers, my friends—that's just who I am. As long as I'm in the studio, I know everything is coming back ten-fold. Everything I'm doing now is everything I dreamed of.