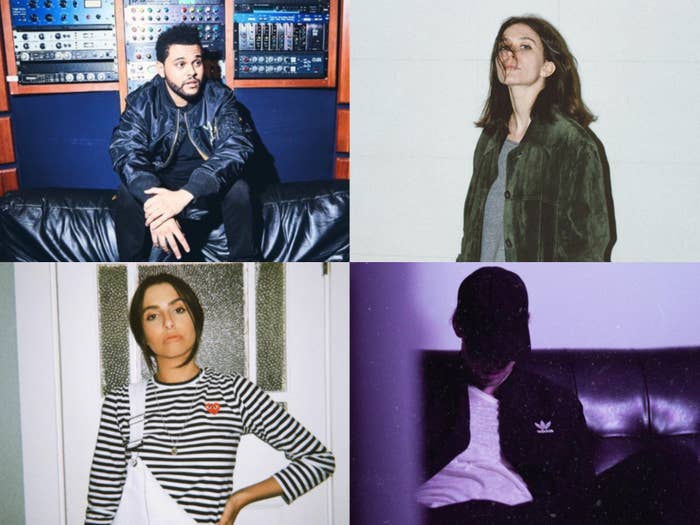 At the end of every month, we round up the songs and music videos by Canadians that were in heavy rotation. Throw some headphones on, kick back, and catch up on the gems you might have missed this month.
The Weeknd, "I Feel It Coming" f/ Daft Punk
The King of the Fall makes good on his moniker, with the excellent and eclectic, Starboy. It's a year removed from The Weeknd's most commercially successful release, and it places the Toronto pop hedonist back atop the global charts. The album's bookends come with massive Daft Punk assists, and the closer "I Feel It Coming", sees Abel​ dive head first into the oft-discussed Michael Jackson influence. It's not only one of the best cuts on the LP, but the slick retro grooves make it one of the best tracks in the Starboy's growing catalogue.