Jack Harlow linked up with Elliott Wilson and Brian 'B.Dot' Miller on the latest episode of Interval Presents' Rap Radar podcast, which you can watch up top.
During the chat, the "Whats Poppin" rapper was asked about Machine Gun Kelly dissing him after he proclaimed that he's the "the hardest white boy since" Eminem on his Jackman track "They Don't Love It."
"I see why they call you Jackman/You jacked man's whole swag, give Drake his flow back, man/I eat rappers like Pac Man/Must I regurgitate and show you who's in my stomach from the last dance," MGK said in a freestyle from May that saw him rapping over the beat to Jay-Z and Eminem's "Renegade."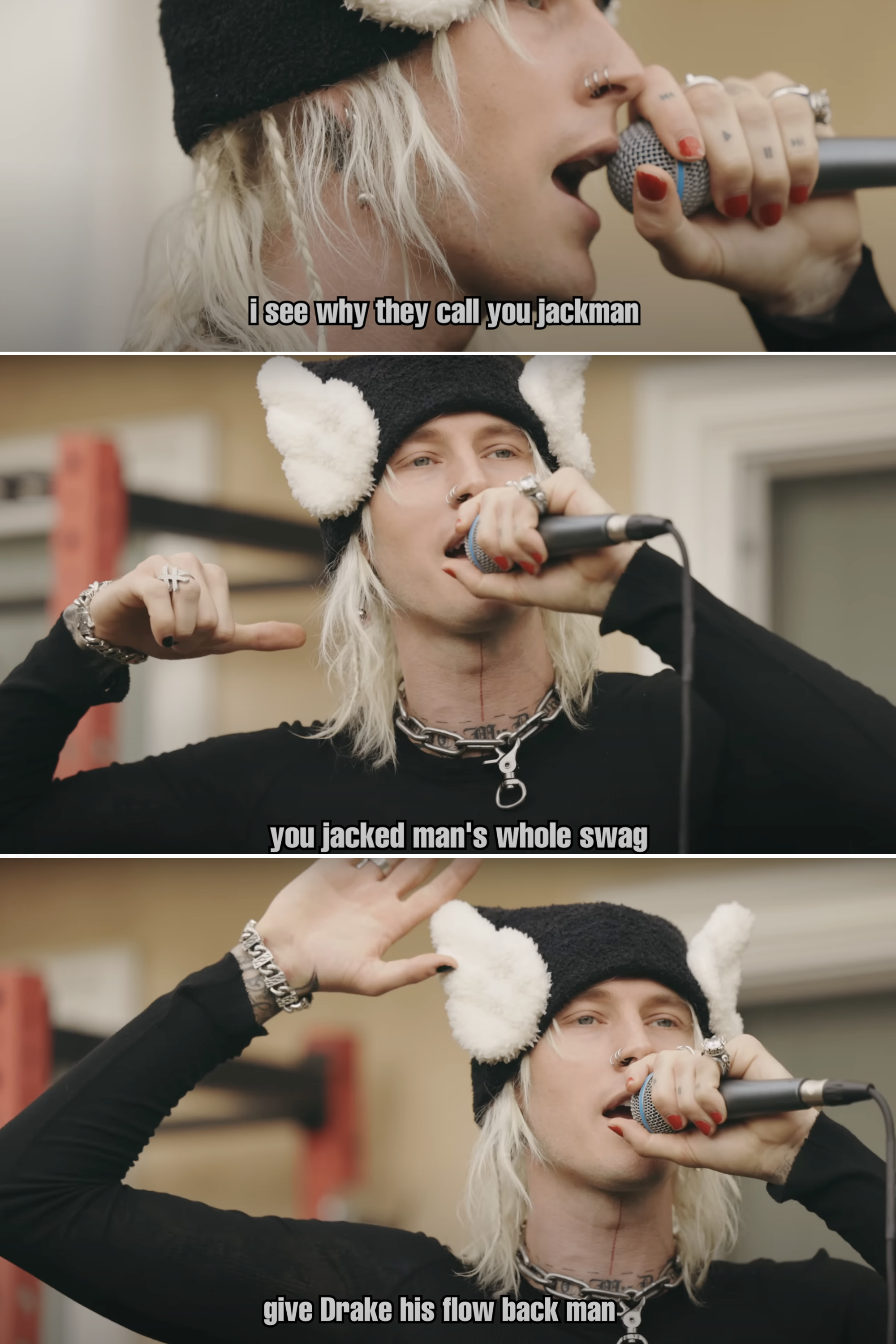 "How do you take it in? I guess you just fucking take it," Jack said when asked about MGK's diss and people disagreeing with his "hardest white boy" line. "It's interesting. Everyone's entitled to their own opinion and I feel great about what I said and I feel great about the reaction. It just is what it is."
He continued, "It was a stream-of-consciousness sort of verse. Not that I don't stand on my statement but it's just... I'm an MC. I'm talking my shit. This is not a new concept to feel yourself, you know what I'm saying? I feel no reservations about what was said at all."
Harlow dropped off Jackman, his third studio album, back in April. The album debuted at No. 8 on the Billboard 200 and No. 1 on the Top Rap Albums chart.
In other news, Harlow dropped off the music video for "Gang Gang." Check it out below and head here to revisit Jackman.