Alessia Cara on Her Acting Debut, Quarantine Cooking, & Brampton Pride
The Canadian Grammy winner talks about starring in 'The Willoughbys,' the Junos being cancelled, and what she's been up to while social distancing.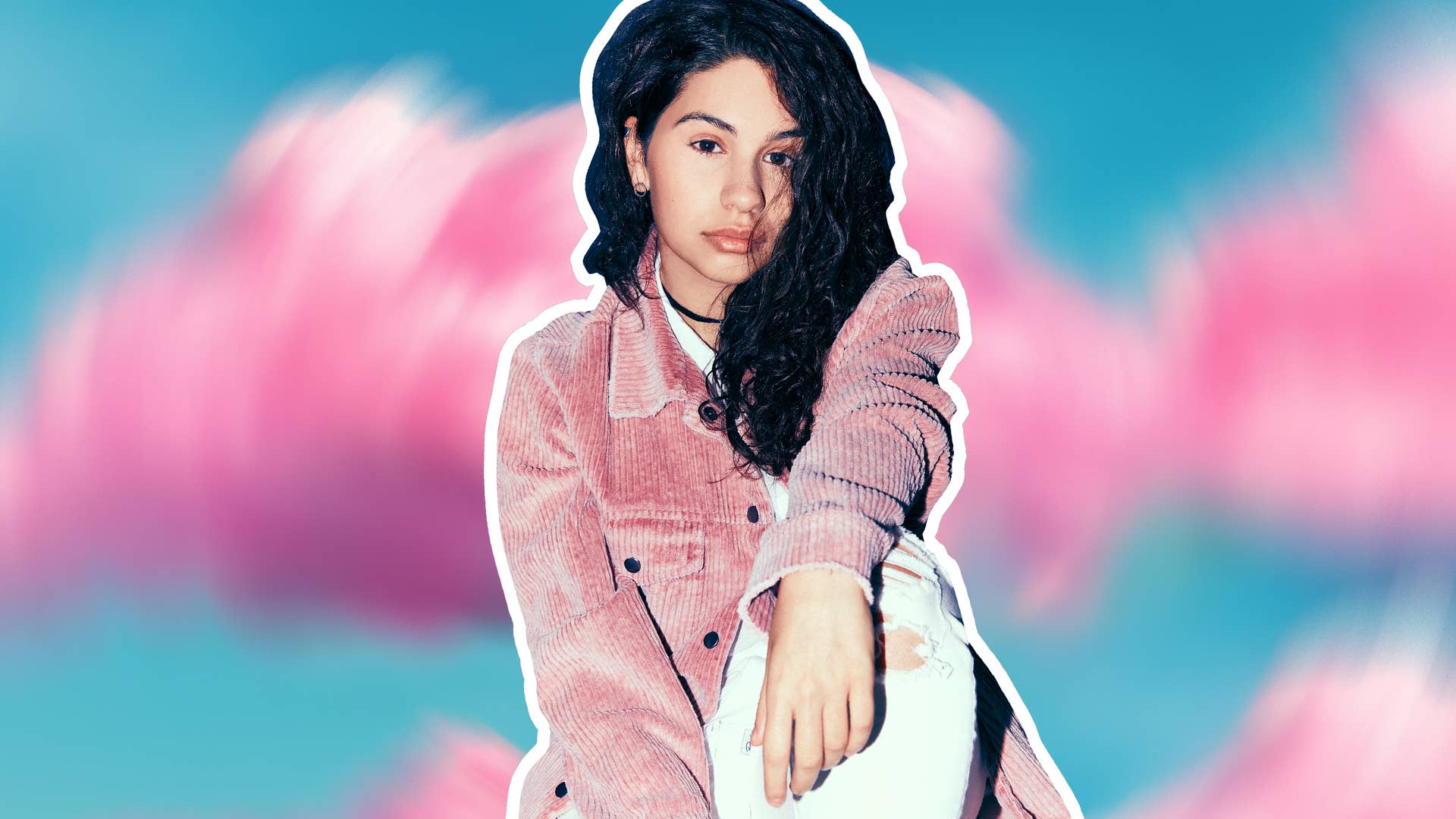 Getty
Image via Austin Hargrave/Stevie Visser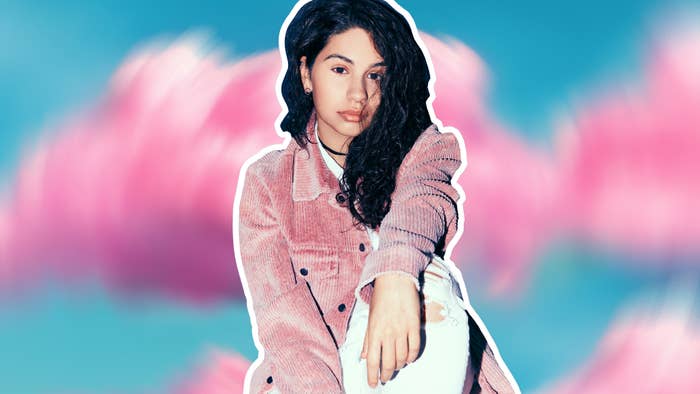 "But really I would rather be at home all by myself," Alessia Cara belted on her breakthrough single, 2015's anti-social anthem "Here." Well. Funny how things work out. With the global community in coronavirus-prompted hermit mode, it's safe to say the Canadian pop singer won't need to worry about getting stuck at lame parties anytime soon.
"It's so funny, I was talking about this the other day," says Cara, who won the Grammy for best new artist in 2018, about the cruel irony of her song. "It's like, when you have the option, you don't want to [go out]. But it's about having the option. Like, I don't want to not have the option, you know what I mean? [Laughs.] I want to be able to decline on my own."
Alas, Cara is bunkered down at her family home in Brampton, Ontario, no invites in sight. Still, she's managed to stay remarkably on her grind. Besides penning material for her third studio album, the 23-year-old makes her acting debut this week in animated Netflix film The Willoughbys. Based on the Lois Lowry children's book, it's a campy, borderline dark romp about a group of siblings who hatch a plan to lose their absentee parents in order to orphan themselves.
Cara voices the plucky sister Jane in a stacked cast that includes Ricky Gervais, Martin Short, Maya Rudloph, Terry Crews, Will Forte, and Jane Krakowski. She says that, much like she accidentally manifested her present quarantine with "Here," she willed this movie role into existence.
During an appearance on The Tonight Show in 2017, Jimmy Fallon asked the singer to throw a future goal of hers out into the universe. "I'd want to voice a character in an animation movie one day," she said, clutching hands with the talk show host. Turned out an employee from the right production company, Bron Studios, just happened to be tuning in. "Someone on that team watched the interview, and so they emailed me the part," says Cara, who grew up on animated films like The Little Mermaid and Anastasia. "That kind of worked out really well. [Laughs.] I'm all about putting things out there. I'm a huge believer in that stuff."
Cara also recorded a sweeping single for the film, "I Choose," written from the lens of her character. "Doing songs for movies is a little bit more challenging," she says. "When I'm writing for myself, it's very much like a string of emotions that I'm dealing with. It's like word vomit. But when you're doing something like this, you have to be very particular, and find ways to ensure that it still feels like you, but at the same time that it fits into the theme of the movie."
"The concept of unconditional love is thankfully something that is really present in my life."
Luckily, The Willoughbys' themes weren't too far a stretch for Cara to relate to. She was able to lace just enough of her own experience into the song's lyrics while also making them work for Jane. "It's about choosing people no matter what; seeing someone's flaws and loving them in spite of all those things or even because of those things," she says. "I feel like I've been through that. I have a really big family that I love very much, and we've been through a lot together. Even in my friendships. The concept of unconditional love is thankfully something that is really present in my life."
Good thing Cara likes her family, because she's been spending an inordinate amount of time with them. She says she's been "kinda getting into a little groove" while quarantining at home, using the time to write more self-reflective music and refine her culinary skills. "I made hot wings the other day, which were actually really, really good. I was surprised. I made ribs; been making pasta. I made lasagna with my mom yesterday. It was pretty cool."
She's also been very active on social media, recently linking up with R&B chanteuse H.E.R over Instagram Live for a cover of Amy Winehouse's "Valerie." She even recorded herself singing various nursery rhymes as part of Save The Children's COVID-19 initiative #SaveWithStories, which aims to bring food and school supplies to kids in countries affected by the pandemic.
Cara was all set to host the Juno Awards in Saskatoon, Saskatchewan last month, but the show was scratched at the last second due to the coronavirus. It would have been her first time hosting the event. "It was the worst," she says of the cancellation, noting that she flew into the Prairies the night before only to fly back mere hours later. "I was nervous for it, anyway. So now at least I can relax. The pressure's off."
And so, she's been posted up in Brampton ever since. Believe it or not, though, Cara says she doesn't mind dwelling in the sleepy suburb on the outskirts of Toronto. In fact, she's proud to rep it, "Brampton takes the L" memes be damned. After all, it's low-key become Ontario's hotbed for hip-hop and R&B talent. Think about it: Tory Lanez, Jessie Reyez, Haviah Mighty, TOBi—all from B-Town.
"In Brampton, we have our own lingo," says Cara. "We're very multicultural. There's just so much depth here. And I know we get a bad reputation. People always like to make fun of us, and I mean, we're very easy to make of. It's like its own little world. But I grew up around so many different kinds of people, and there's something so beautiful about where we're from. I think that's allowed us to generate some really cool artists, because there's just so much here. I'm really proud to be from here, even though we get a bad rap. It's kinda funny."
Of course, that's not to say she wouldn't pounce at the opportunity to get out of the house. Cara regrets there not being a proper film premiere for The Willoughbys (due to the pandemic), as she would have loved the chance to meet her esteemed co-stars in person. Yes, even if that involved attending an after party.
"Since I made 'Here,' I've become a little bit more social," she admits. "So I'd like to think that I enjoy going out a little bit more."