Teejayx6 has beef with Lil Pump.
After Pump teased a snippet of a new song online, the Detroit rapper called Pump out for stealing his flow. Teejay took to Instagram to reshare a video of Pump listening to the song, alongside the caption, "wow everybody tag @lilpump for stealing my flow tell that n***a i need a song now with me & @kasherquon on it back from when he captioned dynamic duo."

Fans flooded the comments, many backing Teejay. Users tagged Pump and told Teejay to "scam him." Another user wrote, "He really tryna stay relevant so he pull that shit."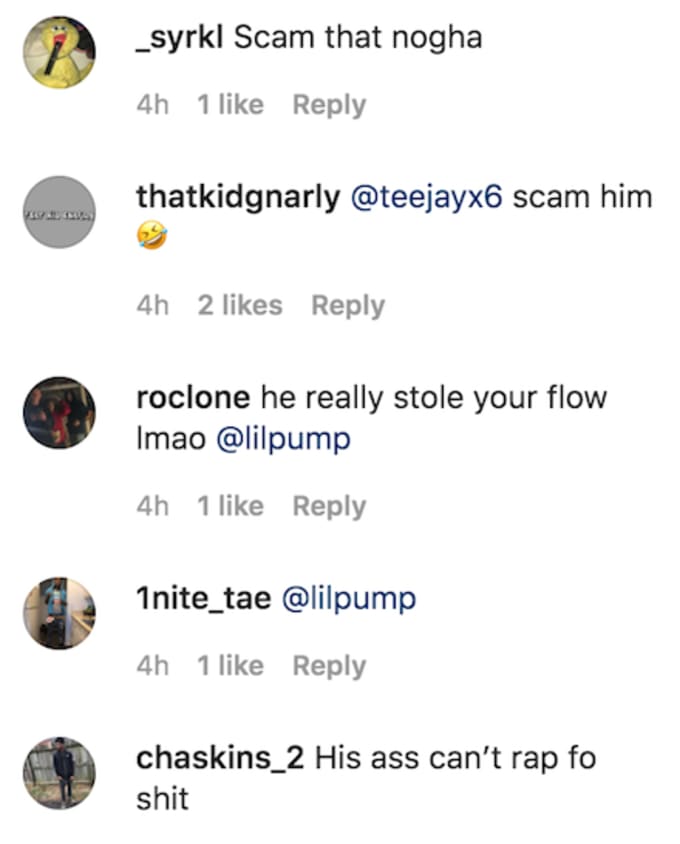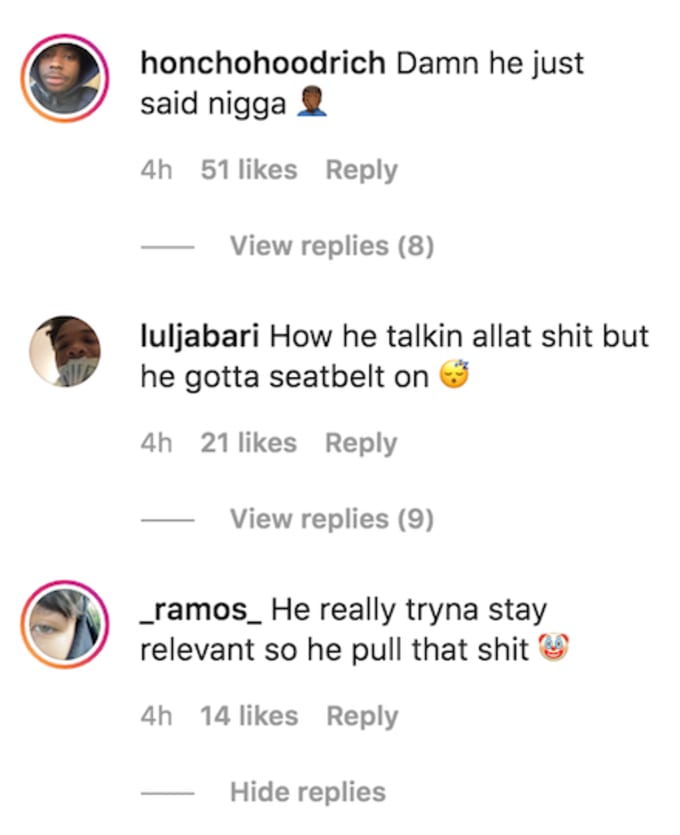 Pump has since responded, telling Teejay, "N***a, I made this shit. N***a, I run this shit, bitch. I'm the king of Miami, stop fucking playing with me n***a."
In February, Lil Pump ended his very short retirement. Earlier that month, he told his fans that he was "done" with his music career. Days later, he shared a new update, telling his followers "Bitch I'm back" and laughing about the fact that they thought he actually "quit" music.