Justin Bieber Unveils 'Changes' Tracklist f/ Travis Scott, Post Malone, Quavo, and More
Justin Bieber's new album 'Changes' will be released Feb. 14.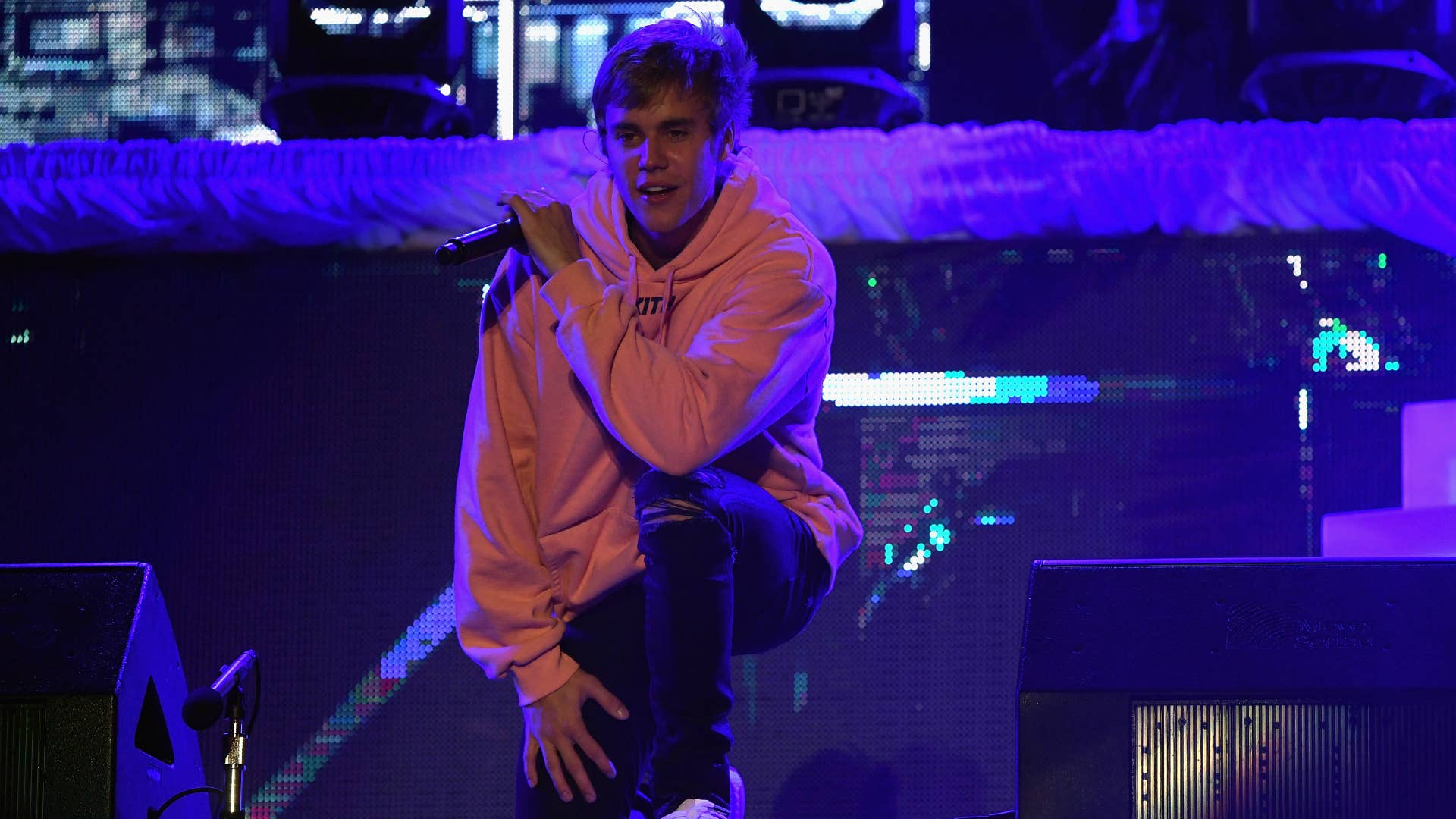 Getty
Photography by Gustavo Caballero/Getty Images for Fontainebleau Miami Beach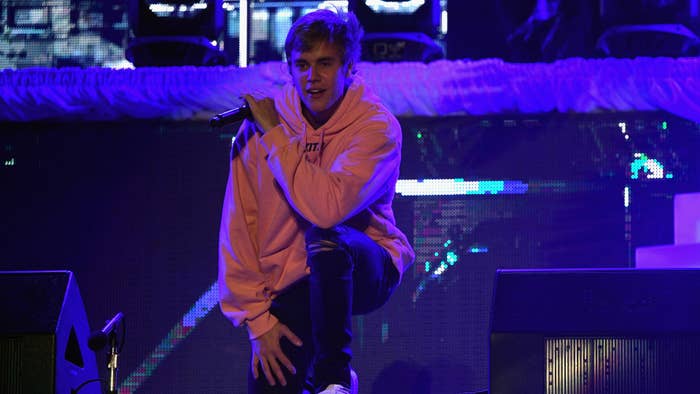 Justin Bieber has unveiled the final tracklist for his new album Changes, fittingly due on Valentine's Day.
Among the now-confirmed features are Travis Scott, Post Malone, Quavo, Kehlani, Clever, and more. Peep the tweeted video announcement:
And here's the tracklist in traditional text form:
1. "All Around Me"
2. "Habitual"
3. "Come Around Me"
4. "Intentions" (ft. Quavo)
5. "Yummy"
6. "Available" 
7. "Forever" (ft. Post Malone & Clever)
8. "Running Over" (ft. Lil Dicky)
9. "Take It Out on Me"
10. "Second Emotion" (ft. Travis Scott)
11. "Get Me" (ft. Kehlani)
12. "ETA"
13. "Changes"
14. "Confirmation"
15. "That's What Love Is"
16. "At Least for Now"
17. "Yummy (Summer Walker Remix)"
Ahead of the album's release, Bieber has been episodically releasing his new YouTube docuseries titled Seasons. A recent episode, released to YouTube Premium subscribers this week, saw Bieber reflecting on a period in his life during which he thought his substance abuse issues might get the best of him.
"I decided to stop because I felt like I was, like, bro, I was, like, dying," Bieber said in the particularly candid episode, adding that he was having his security staff enter his room at night just to check his pulse during this era. 
The new album will be accompanied with a massive tour of the same name featuring support by Kehlani and Jaden, with the inaugural stop set for May 14 at CenturyLink Field in Seattle: