Eminem's new album, Music to Be Murdered By, featured plenty of name drops, as Em referenced everyone from 50 Cent and Kanye West to JAY-Z and Beyoncé to Tyler, the Creator and Macklemore. But, of course, not every artist was thrilled with their mentions.
Days after the surprise album arrived, Trippie Redd took to Instagram with a message that was seemingly directed toward Em. 
"N***as be 50 beefing wit a 15yr old," Trippie wrote, followed by the hand peace sign and sleeping emojis.
Though the 20-year-old rapper did not specify who he was referencing, fans were quick to assume he was responding to the MTBMB track "Marsh," in which Em raps: 
Then he said kill emcees
Trippie Redd, with pills and lean
Sipping meds in the limousine
Getting head, guillotine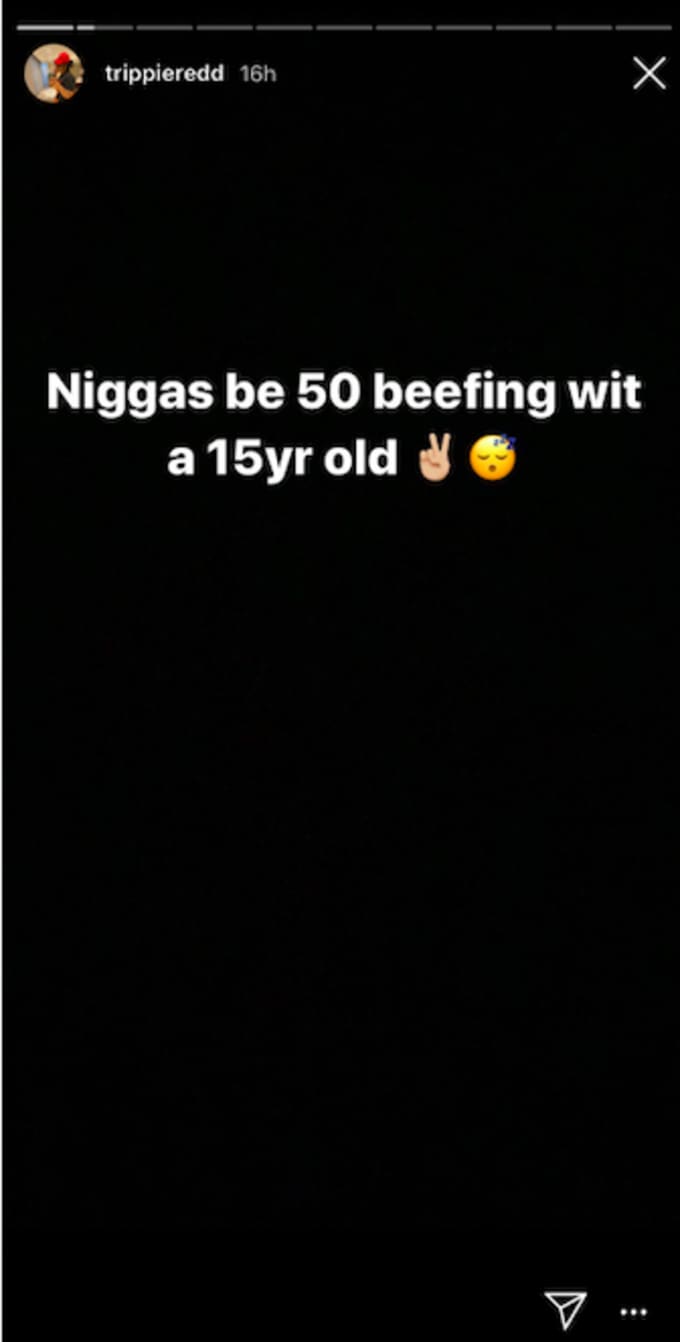 Em was alluding to Trippie's admitted drug use, which he promised to quit in wake of Juice WRLD's death last month. Though the jab—if you can even call it that—was relatively mild, it's unclear why Shady chose to mention Trippie in this way. Was he actually taking a shot at the "Love Me More" artist? And, if so, why?
The Trippie reference was fairly ambiguous, but there were obvious disses scattered throughout Eminem's new album. The Detroit rapper took aim at Machine Gun Kelly, Lord Jamar, his ex-wife Kim Scott, and Joe Budden. The latter addressed the "Trader Joe" line during the latest episode of his eponymous podcast.
"That's offensive, man. Trader Joe? I'm Joe. You're telling me Joe is a traitor?" Budden asked. "... The same way I feel like he should stop dissing Lord Jamar, he should stop dissing me ... We had our exchange, and it's over."
He continued: "In 2020, I can't harbor negativity toward, not only one of the best rappers, but somebody I'm not angry at. That's what I gotta stop doing. I don't be mad at the people I come in and kill ... There's no hostility after that."