It appears Chris Brown's family just got a little bigger.
Brown and his ex-girlfriend Ammika Harris welcomed a baby boy this week after months and months of pregnancy rumors, according to TMZ. One of the first clues was an Instagram post Harris shared in August; the photo showed the model in an arcade holding a basketball while she looked back at the camera. Brown commented "BM bad" on the post, which sparked theories that "BM" stood for "baby mama."
The speculation was fueled earlier this month, when stylist EJ King took to Instagram Live, claiming he was happy for Harris, Brown, and "their baby."
Brown and Harris have not publicly confirmed a child, which would be their first together; however, they've each shared cryptic social media posts that suggest the reports are true. Brown recently shared an Instagram photo in which he is seen looking down with a smile on his face. The post, which was captioned "11-20-2019," was followed by another that showed Brown wearing a hoodie that featured the word "Born."
These back-to-back posts has led fans to believe the child was born on Wednesday.
Harris also shared an Instagram story that read: "I was in love when I first saw you."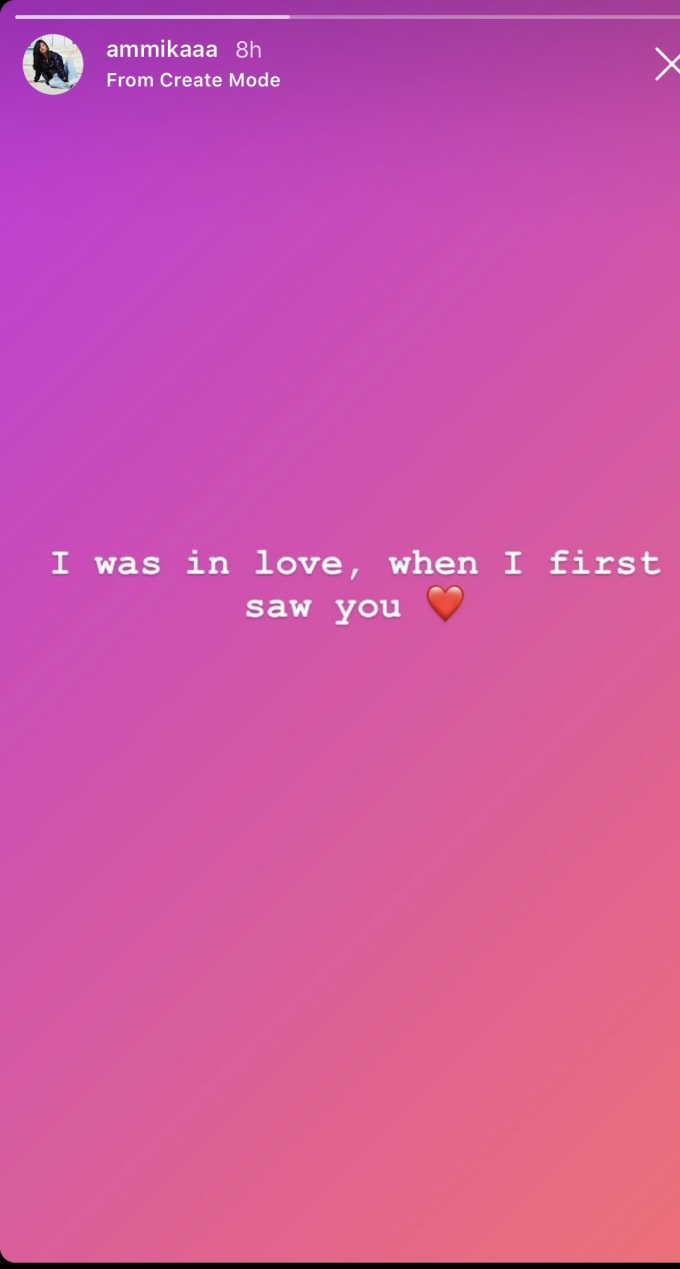 Complex has reached out to Brown's team for comment.
The Indigo artist also shares a 5-year-old daughter, named Royaly, with Nia Guzman