The comeback continues.
One month after releasing the J. Cole-assisted "Family and Loyalty," DJ Premier comes through with a new Gang Starr cut, "Bad Name." The producer announced the drop on social media Thursday, posting a clip of the track and its official cover art.
In conjunction with the new single, Gang Starr announced the release of its seventh studio album, One of the Best Yet. Rumors about the duo's new project began circulating last month, when Premier shared a cryptic Instagram video that featured a voicemail from Nas.
"…Is it true there's a new Gang Starr album?" Nas says in the clip. "That's crazy, man. Let me know. Aight, chill."
Gang Starr's last album, The Ownerz, was released in 2003, about seven years before the death of Gang Starr co-founder Guru.
"I never lost faith, or wavered. I still felt it inside of me, it just happened to be nine years later (after Guru's passing). We all want the things we want right now, but I am a patient guy. I hung in there and I just kept believing," Premier said. "This album means everything to me. It's a continuation of what I never wanted to end. It's a very foreign place for me and very emotional. I get happy, sad, excited; my feelings are kind of all over the place. But predominantly, just very happy to be making music with Guru again."
One of the Best Yet will deliver 16 tracks and include guest appearances by Talib Kweli, Q-Tip, Royce Da 5'9", and Ne-Yo. The project is available for preorder and will hit streaming services Nov. 1.
Until then, you can stream "Bad Name" now on Apple Music and Spotify.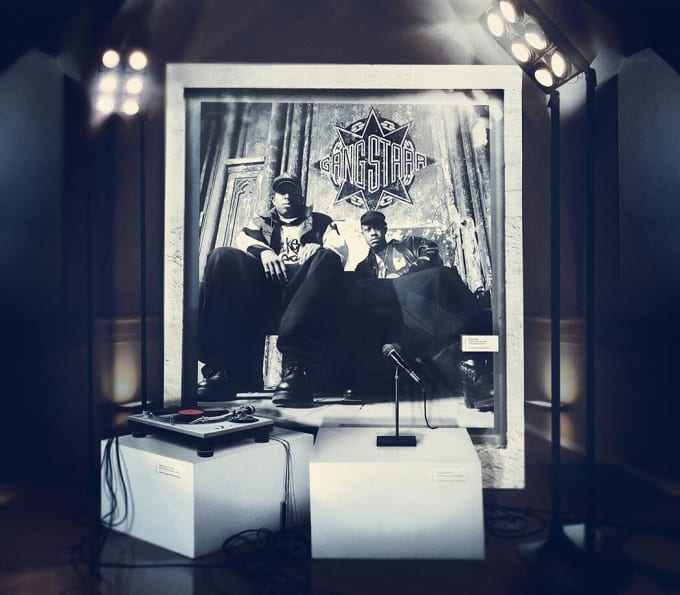 One of the Best Yet tracklist
1. 'The Sure Shot' (Intro)
2. 'Lights Out" feat. M.O.P.
3. 'Bad Name'
4. 'Hit Man' feat. Q-Tip
5. 'What's Real' feat. Group Home & Royce Da 5'9"
6. 'Keith Casim Elam' (Interlude)
7. 'From A Distance' feat. Jeru The Damaja
8. 'Family and Loyalty" feat. J. Cole
9. 'Get Together' feat. Ne-Yo & Nitty Scott
10. 'NYGz/GS 183rd' (Interlude)
11. 'So Many Rappers'
12. 'Business Or Art' feat. Talib Kweli
13. 'Bring It Back Here'
14. 'One Of The Best Yet' (Big Shug Interlude)
15. 'Take Flight' (Militia Pt. 4) feat. Big Shug & Freddie Foxxx
16. 'Bless The Mic'