It's a day of celebration for the Graham family, as Drake's child has officially turned 2.
On Friday night, Drizzy posted a happy birthday message to his son, Adonis, along with a photo of the birthday decor. And, as expected, Drake went all out. The picture shows a hallway filled with gold balloons in different sizes and shapes, including some that spelled out the toddler's name. To the left-hand side, you can also see a big flower arrangement in the shape of the Cookie Monster.
"Happy Birthday King," Drake wrote. The post was flooded by birthday wishes from Drake's fans and fellow entertainers. DJ Khaled, Ty Dolla Sign, Bun B, and La La Anthony were some of the celebrities who showed love.
Drake shares Adonis with Sophie Brussaux, who recently posted a throwback photo taken on the day she went into labor: "Today, it's been 2 years I was having 50-sec contractions every 3 min [sic] for 24 hours," she wrote in an Instagram story. "Man .... all worth it."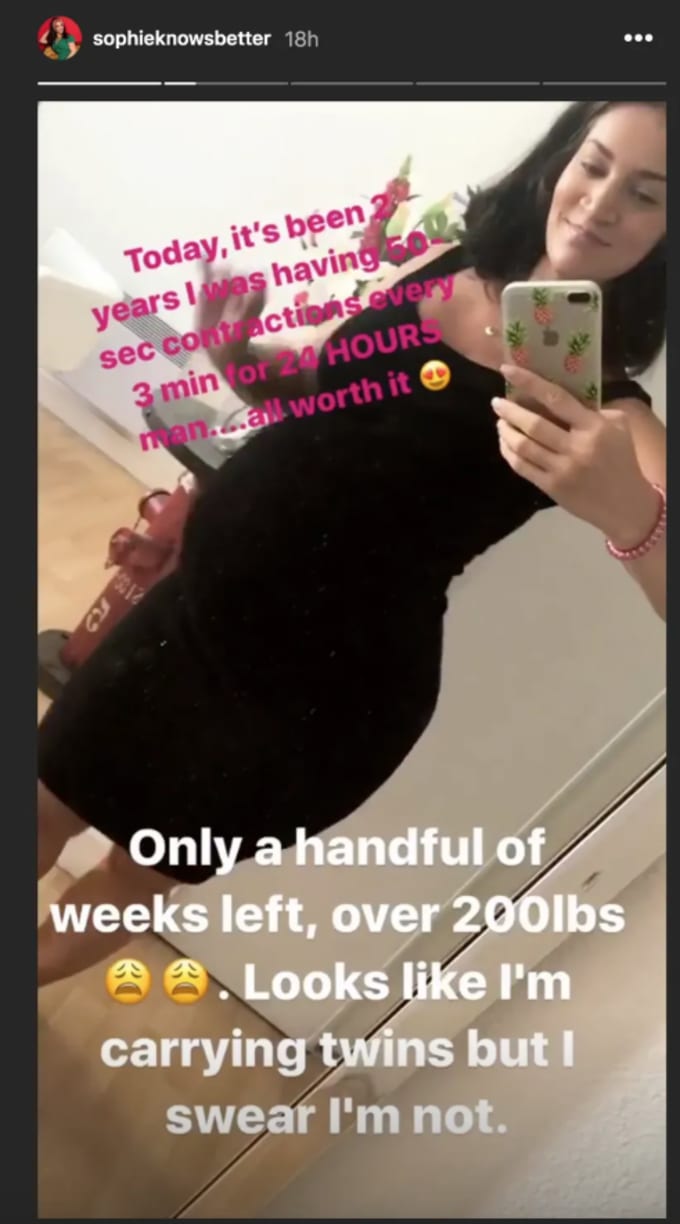 Drake and Sophie's posts refute previous reports that Adonis was born on Oct. 24, which is also Drake's birthday. He also revealed Adonis' birthday on 2018's Scorpion's "March 14," in which he rapped: "October baby for irony's sake, of course/I got this 11 tatted for somebody, now it's yours."
Fans were unaware Drake had a child until 2018, after Pusha-T released the diss track "The Story of Adidon." The Toronto rapper finally confirmed the rumors on several Scorpion tracks, including "Emotionless" and "8 Out of 10." He also spoke about being parent and his relationship with Sophie on an episode of The Shop.
"I am a single father learning to communicate with a woman who, you know, we've had our moments. I do want to be able to explain to my son what happened, but I don't have any desire to not love his mother. Or I don't ever want the world to be angry at his mother," he said. "We found ourselves in a situation, and we are both equally responsible. And now I'm just really excited to be a great father. I have a son, he's a beautiful boy."