21 Savage, who received an award from the National Immigration Law Center Thursday night, said prior to the honoring of his advocacy that automatic citizenship should be given to undocumented children.
"When you ain't got no choice, you should be exempt," 21 told the Associated Press. "It's not like I was 30, woke up, and moved over here. I've been here since I was like 7 or 8, probably younger than that. I didn't know anything about visas and all that. I just knew we were moving to a new place . . . I feel like we should be exempt. I feel like we should automatically become citizens."
21 noted that, while he's "one of the lucky ones" who found success despite the broken system, there are "a lot of people" who aren't as fortunate.
"Now, you grow up and got to figure it out . . . They just lose hope," he said. "I feel like kids who were brought here at young ages, they should automatically be like 'Yeah, you good to stay here, work and go to college.'"
Black Lives Matter co-founder Patrisse Cullors presented 21 with the Courageous Luminaries Award, which he received for his outstanding work in the fight for immigrant communities. The rapper's widely condemned ICE arrest this year sparked renewed mainstream attention on the country's currently warped view of immigration issues. He has since become a vocal proponent of immigrantion reform and has even donated $25,000 to the Southern Poverty Law Center to ensure detained immigrants have access to legal counsel.
"21 Savage's story is a powerful reminder of our deeply flawed immigration system," said Marielena Hincapié, the Executive Director of NILC. "We are committed to fighting for the rights of immigrants and we're thrilled to honor 21 Savage for standing with us in this fight against this administration's ongoing attack on immigrant communities."
Check out photos of the NILC event below.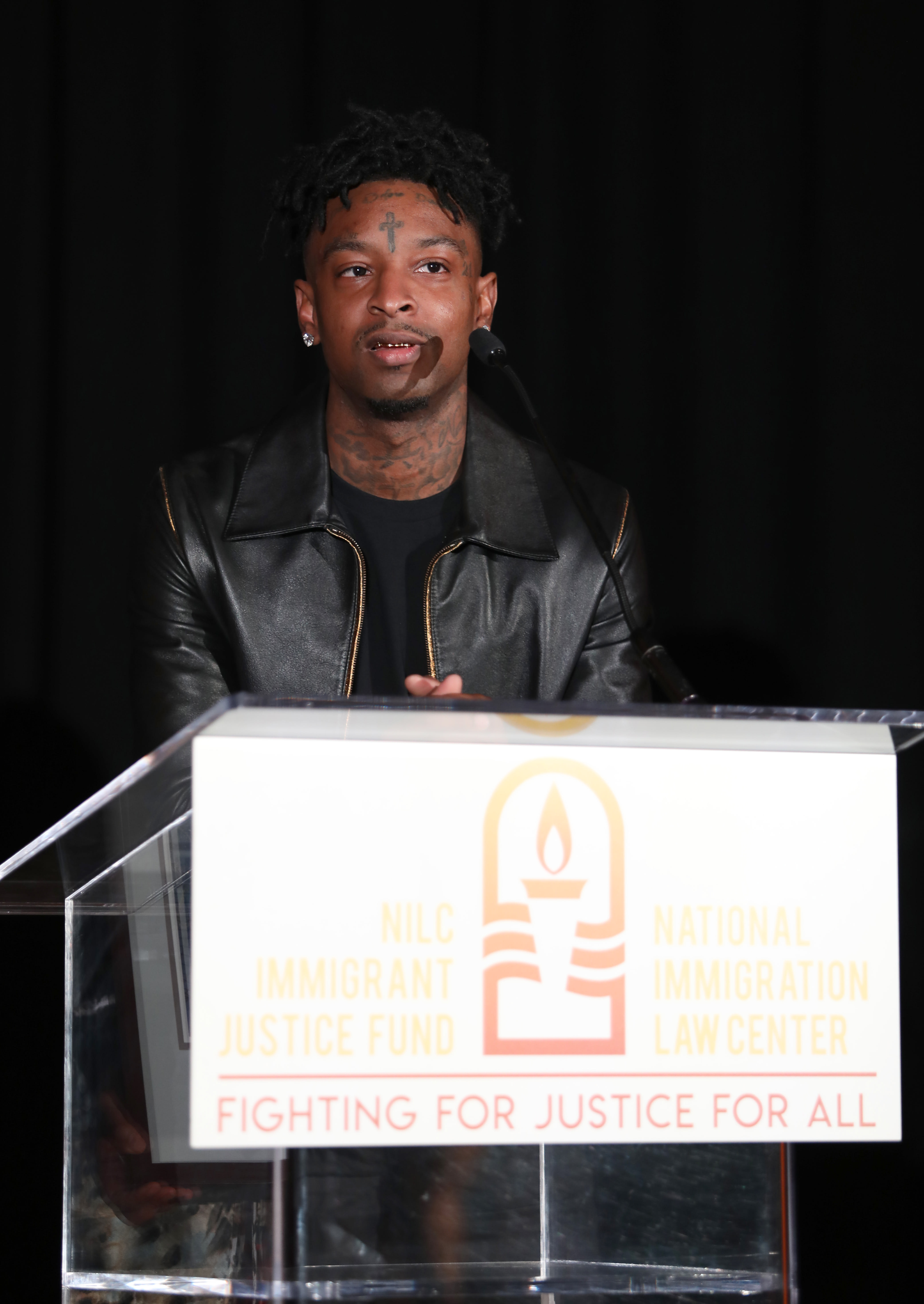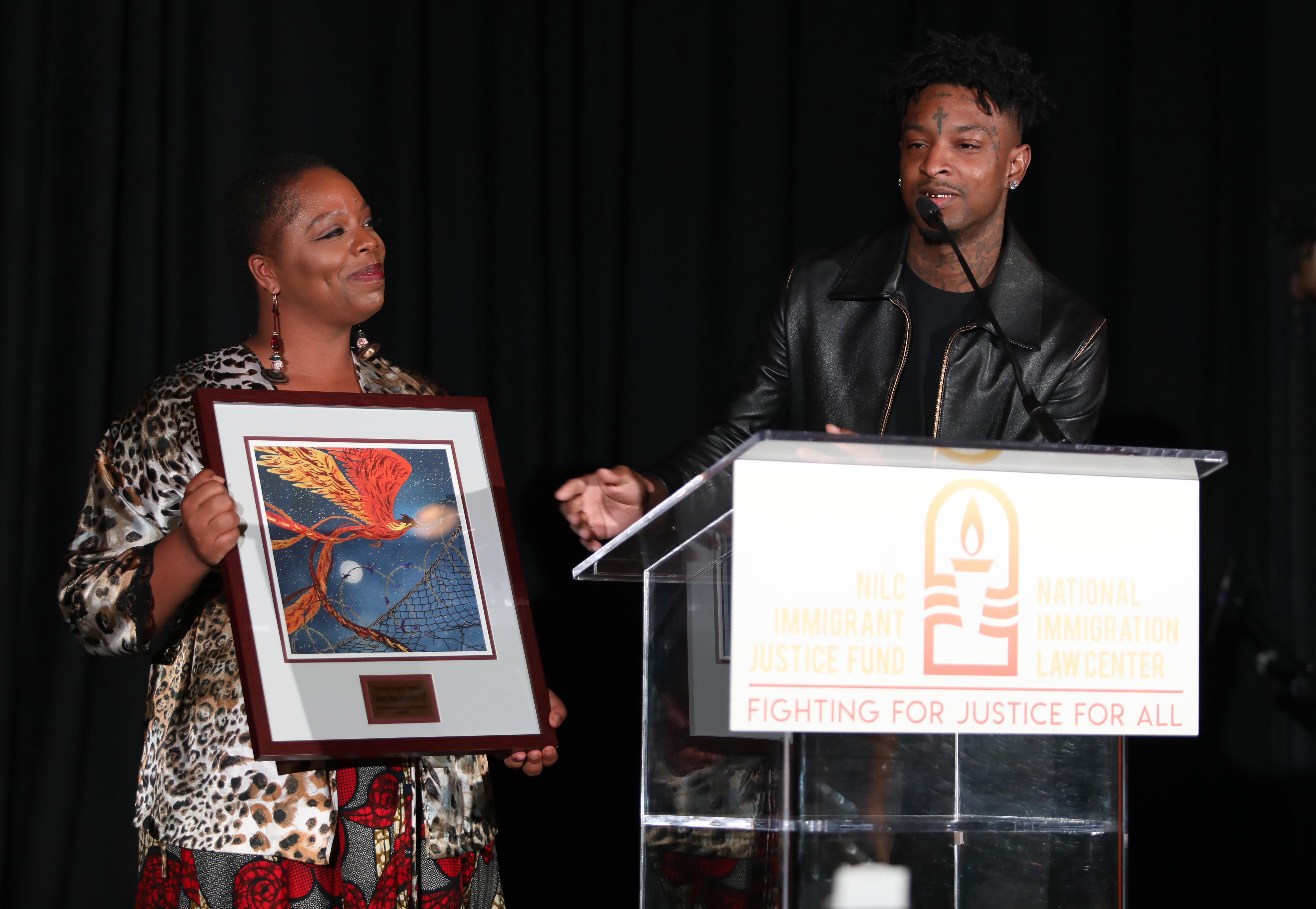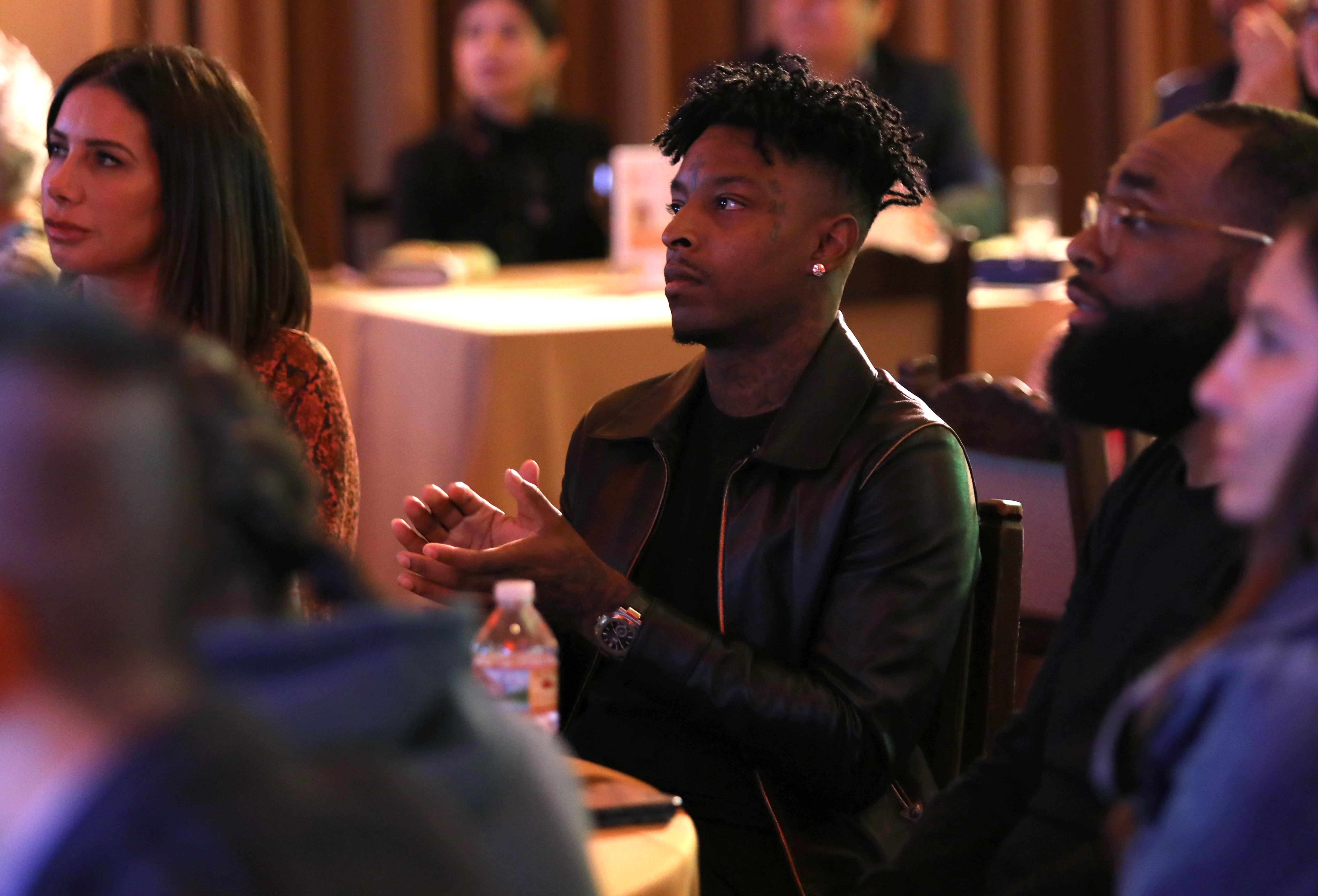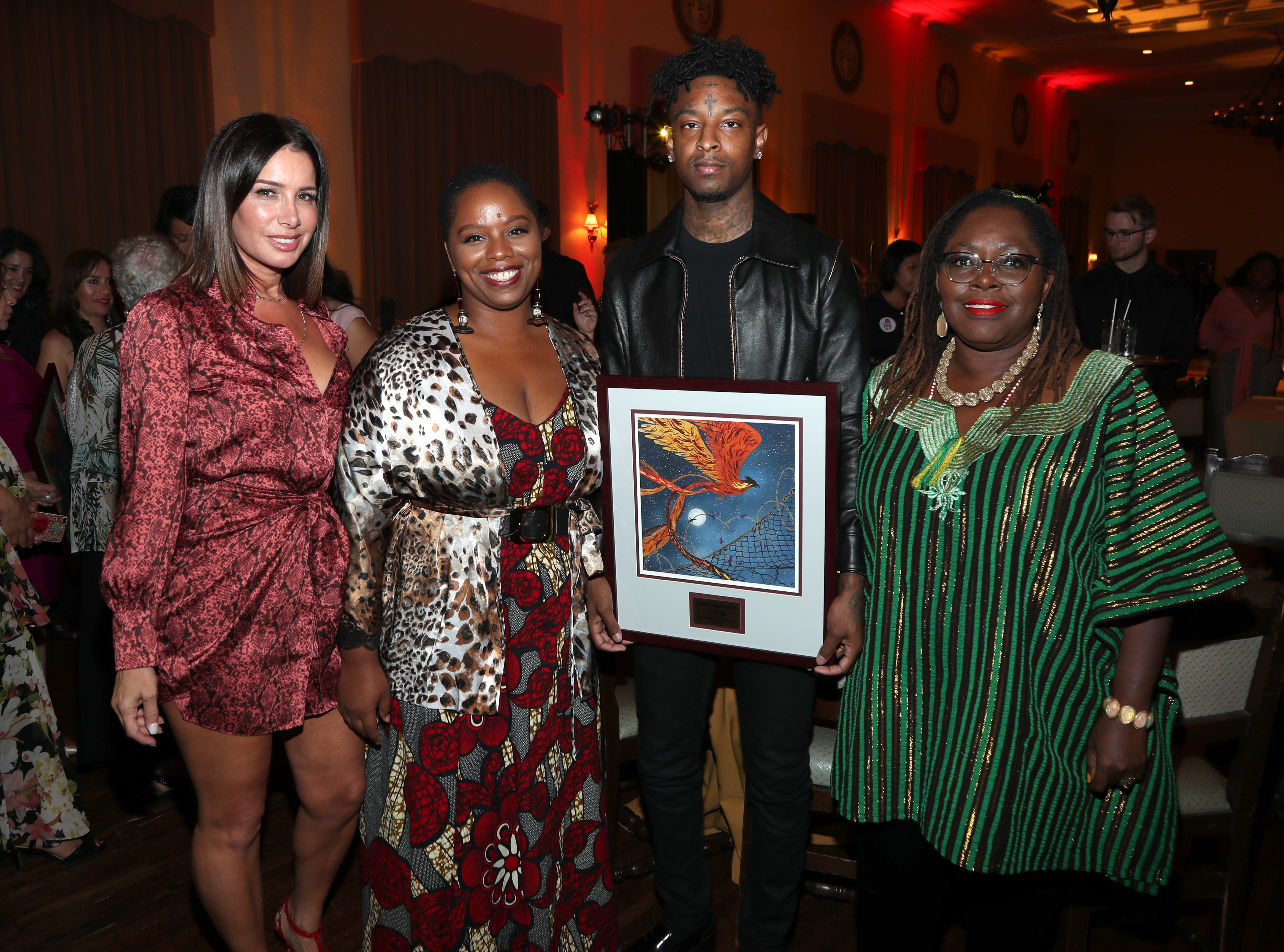 21 recently resumed his guest features hot streak with an appearance on Jhené Aiko's "Triggered (Freestyle)" remix with and Summer Walker.
Back in April, 21 told Billboard he was sitting on as much as two albums worth of unreleased songs. In the same interview, 21's co-manager Justin "Meezy" Williams said that reflections on the artist's ICE arrest and related issues would "eventually" make it into his lyrics.