The Influence and Legacy of JAY-Z, According to the Author of New Book 'Made in America'
NYT best-selling author Michael Eric Dyson examined the cultural and social impact JAY-Z has had on American society in his new book, 'JAY-Z: Made In America.'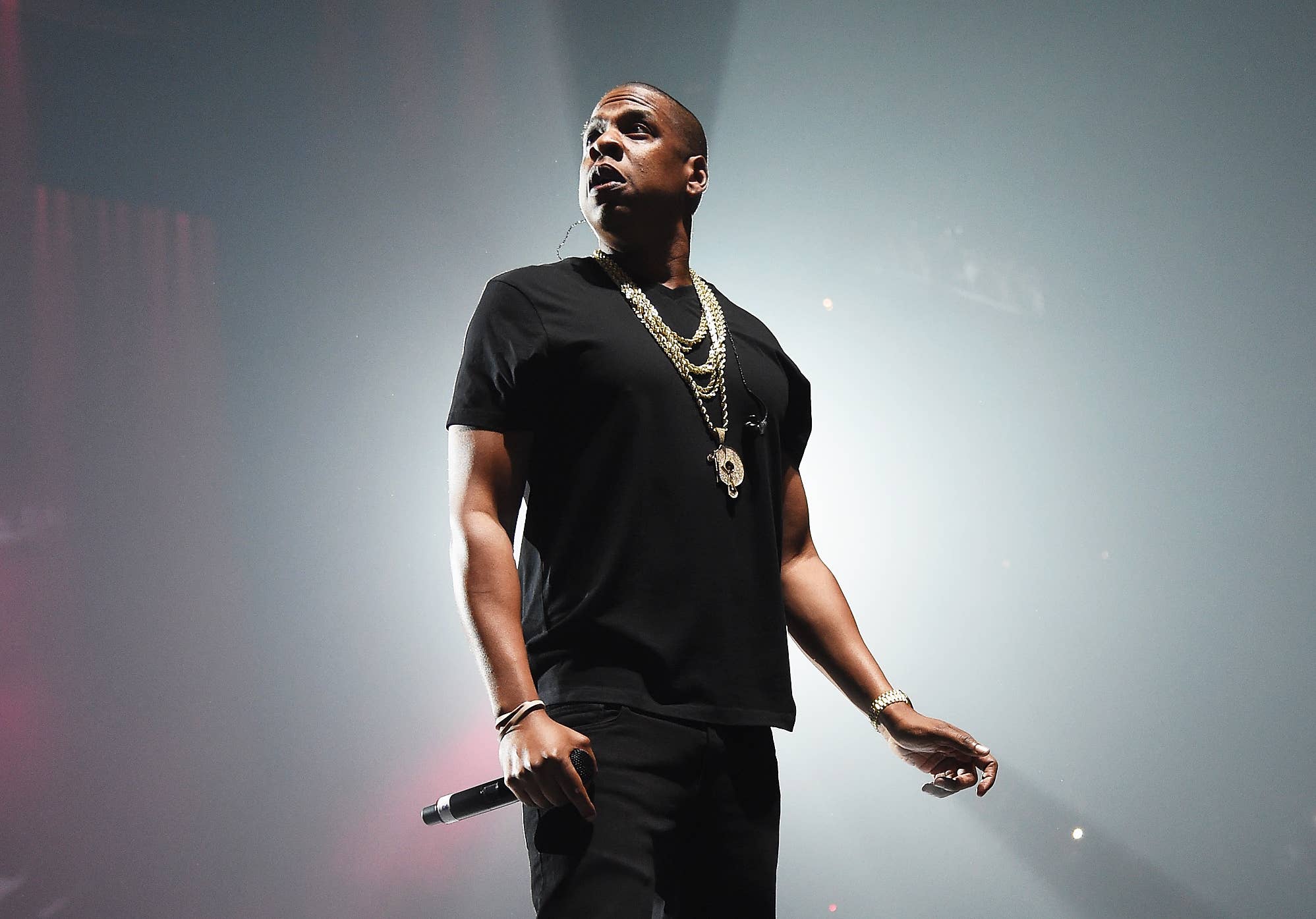 Getty
Image via Getty/Kevin Mazur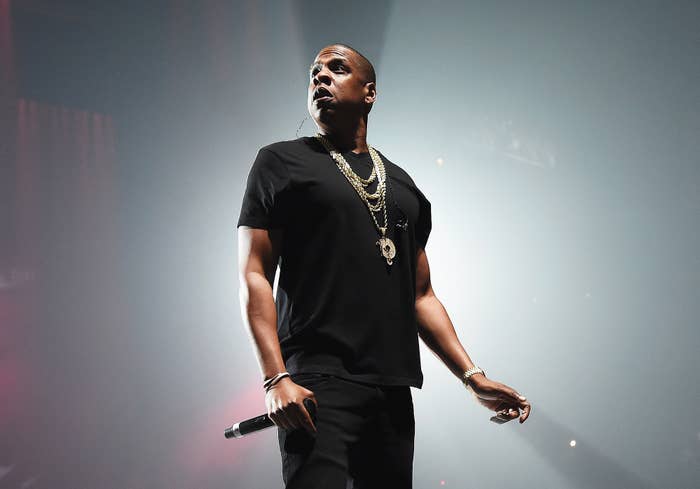 From growing up in Brooklyn's Marcy Projects to his rise to the top of rap, Shawn Carter has always embodied the hustler mentality. For the past three decades, JAY-Z has been building a business empire that expands far outside of music. His successful ventures include Rocawear, the 40/40 Club, Roc Nation, TIDAL, and more. Then, in 2019, he earned the distinction as the first hip-hop artist to become a billionaire.
New York Times best-selling author, Michael Eric Dyson studied the past 30 years of JAY-Z's professional career and examined the cultural and social impact he's had on American society. Grouping him with the likes of Martin Luther King Jr. and Barack Obama, Dyson believes that JAY-Z's influence on music, business, and race has as much social impact as some of America's most powerful black political figures.
Dyson's book, JAY-Z: Made in America, is set to be released on November 26, shortly before JAY-Z's 50th birthday (pre-orders of the book are available here). Michael Eric Dyson details how the artist lives by the notion of wanting to "die enormous instead of living dormant" and why his everlasting legacy will prove this as correct. Complex caught up with Dyson for a conversation about JAY-Z's legacy, what he learned from writing the book, and more. The interview, lightly edited for clarity and length, is below.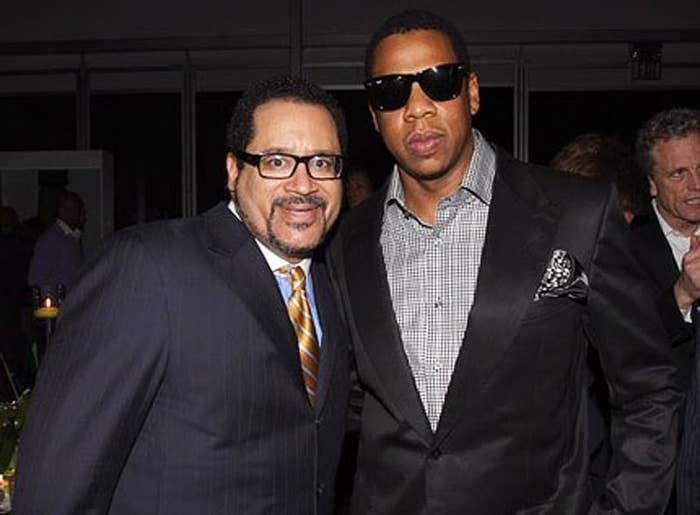 Why is JAY-Z seen as a cultural icon to you?
JAY-Z's career has spanned much of the history of recorded hip-hop. If we date the first mainstream hip-hop recording to Sugar Hill Gang's "Rapper's Delight" in 1979, and remember that JAY first appeared on a rap recording as a 17-year-old in 1986, then JAY has been a part of hip-hop from nearly the very beginning. He's witnessed the transformation in styles, approaches, themes, and could assess what does and doesn't work, which all figures in greatly to his understanding of how best to present his music and ideas over the years.
JAY is viewed as such an iconic figure because he truly loves hip-hop and he's a student of the genre. He has mastered many of its languages of self-description, its vocabularies of artistic expression, its poetic habits, and its conventions. He's been dope a long time, with many different rhymes, flows, visions, and themes. He's seen as a cultural icon because he's mastered the idioms of hip-hop and been able to translate them into unprecedented longevity. He represents, first, young black men to the broader public, and subsequently, mature black masculinity as a bona fide development in rap circles. That is a worthy goal, and it's respected by the dominant culture.
He's an icon because he's fluent in the verbal art of narrating the story of black hardship in extreme poverty and overcoming the odds to become a cultural juggernaut, and a fierce and fearless example of black male swag in a culture that wasn't necessarily receptive to such black male style before hip-hop's rise. JAY-Z has come to be identified as hip-hop: its essence, its aroma, its verve, its imagination, its wit, its danger, its possibilities, its swing, its panache, its style, its determination to succeed no matter what.
JAY-Z is a thesaurus of American possibility; he is a dictionary of American identity and an encyclopedia of American aspiration.
How has JAY-Z's transformation into a billionaire transcended the narrative of rappers who came before him? 
By becoming a billionaire, JAY has proven that the aspirational element of hip-hop is more than a pipe dream, pun intended. He flipped the hustling narrative on its head: He rose from slinging crack cocaine in the streets to cracking the code to American wealth in corporate suites. He created a market to merchandise black imagination and to translate outlaw black desire for material goods in the black market into a market that hungered for black creativity and the commodities that blackness could help sell.
Think about it: Black folk were once sold as commodities in chattel slavery, put on an auction block, and had their bodies parceled out to the highest bidder. Now, here was a child of those black ancestors forcing the white market to place bids on his services as he parceled out his talent and skills—made possible by his body, and his body of work—reversing the social and cultural arrangements of slavery and bringing to bear the politics of black hustle in the legitimate sphere of business.
JAY-Z represents what hip-hop at its best has always strived for: to land on the top by way of its hard work and its sheer genius. He has not only ascended to the heights of the culture and to the top of the richest rappers in Forbes magazine—and appeared on the cover of that magazine with billionaire Warren Buffett nearly a decade before JAY became a billionaire—but he's tried to school his younger rap colleagues, and black culture in general, about the principles of wealth creation and sustaining economic growth and development over the long haul. JAY has leveraged the cultural capital of the biggest, most lucrative art form in the last thirty years and transformed his wealth of information, imagination, and inspiration into huge wealth that embodies black aspiration and the desire to eclipse poverty and surmount financial obstacles to become independently wealthy. This means he's independent enough to tell the truth about black culture and the impediments to black flourishing, including racism and anti-black sentiment.
How has JAY-Z been able to maintain his relevance so long?
JAY has kept his ear to the ground of artistic trends and his eyes on the skies of commercial possibility, but his mouth, and the words that come out of it, have remained true to his philosophy of turning psychological pain into social prophecy and of turning the outlines of hardscrabble existence into an itinerary of artistic triumph. JAY-Z has been willing to change and grow, and to evolve and mature, even as he maintained his connection to, and roots in, hip-hop culture.
He's remained relevant because he's taken the culture along with him on each and every step he's made, whether artistically, culturally, racially, or socially, and so on. But one of the biggest developments that proves his relevance to the times is his willingness to become even more explicit about his political beliefs and his racial commitments. JAY-Z and his wife Beyoncé, the global icon and biggest pop star in the world, were famously challenged a few years back by Harry Belafonte for not using their platforms to advocate for social justice. But as it turns out, JAY and Bey had been deeply involved in both charitable and justice oriented work, from bailing out Black Lives Matter protesters, to supporting the work of the family of slain teen Trayvon Martin, to unapologetically broadcasting their blackness at the Super Bowl, at Coachella, on tour, in the videos they produced, and in highlighting racism in "The Story of O.J."
And then there's JAY's social justice advocacy in addressing the tragic death of Kalief Browder, the need for bail reform, and the case of Meek Mill and need for criminal justice reform, as well has his recent links to the cannabis industry as a brand strategist and ambassador of the marijuana company Caliva, intent on making sure that formerly incarcerated folk have a chance to thrive in association with a product that once lead to their legal demise. JAY's visibility has been maintained both artistically, as he continues to produce relevant rap records at nearly 50 years old, and socially, as he continues to branch out in addressing the racial and political issues of our time.
JAY-Z represents what hip-hop at its best has always strived for: to land on the top by way of its hard work and its sheer genius.
What has studying JAY-Z's career taught you about the social mobility of being a black man in the modern world of fashion and music?
The struggle to become successful as a black man in America persists. I have written books on black icons in various fields who have strived to make it, and to make America a better place to live in, from political figures like Martin Luther King, Malcolm X and Barack Obama to artists like Tupac Shakur, Marvin Gaye, Bill Cosby, and Nas. These black men have faced enormous odds and daunting tasks in the effort to create opportunity for themselves and others. JAY is in that lineage, possessing the same pedigree of black genius and the same desire to transform the culture to make it better for his people in every respect.
JAY has embodied a diverse group of black men, and black male practice, habit, persona, type and shape, in his long career: hustler, CEO, businessman, entrepreneur, father, son, brother, uncle, husband, rap star, global artistic icon, art connoisseur, tastemaker, fashionista, clothing line owner and designer, sports agency owner, producer, writer, and on and on. Above all, he's maintained his identity as a black man hustling, first illegally, then legally, against the odds to prevail.
To make his mark in music and fashion, JAY had to let go of outmoded notions that fashion was a preoccupation for chumps, that music wasn't as lucrative as pushing weight in the streets, and to, in his words, smarten up and "open the market up." Both music and fashion prove an odd paradox: even though black style is imprinted in both realms of pursuit, we are often locked out of the financial benefits associated with ownership in both arenas. To rise to the heights in each of these worlds is a testament to JAY's tenacity and brilliance, and to his imagination and persistence in the face of huge barriers to become an icon with staying power.
What are some influential events in JAY-Z's life that you believe have positioned him as the ultimate idol for future generations of artists, businessman, and African Americans?
There are many influential events in JAY's life that molded him as the figure he is today. His experience of fatherlessness is a key factor. Not having his father made him question his worth, gave him deep anger, made him emotionally detached, provided him with a model of what not to be, and ultimately fueled his determination to be a better father to his own children. He ultimately reconciled with his father and better understood what his father had been up against that led to his fleeing the family, but the experience provided JAY an extraordinary impetus to rise from his circumstances and to secure his own niche in the world.
His hustling experience was a critical factor, too. Being on the streets, depending on your own wits to maintain your status, and indeed, keep you alive, made JAY a world class hustler, even more so after he left the crack game than before. What it took to survive the streets was crucial to offering him tools of negotiation, thriving, and persistence in the face of aggressive resistance. JAY played on a much bigger stage once he left the streets, and yet those instincts he honed there provided him the grit and grace—the sheer cool—to flourish later.
His experience as a husband and father have offered him invaluable insight about love and the relationships between husband and wife, and father and children. It has not only made JAY even more empathetic to the plight of women, especially through his admitted failures, but it has helped him speak openly and honestly about his trials and tribulations in a way that helps others combat our cultures of toxic masculinity and poisonous patriarchy. Thus, his experience of going to therapy, and talking openly about it, helped millions who need therapy but struggled with the taboo of seeking help.
JAY's embrace of his lesbian mother is huge too. Hip-hop is rife with homophobia—and, ironically, homosocial ideas and identities, though that is often ignored—and JAY's unapologetic support of his mother, especially by helping her to come out, is an incredible milestone for hip-hop, for black masculinity, and for American society. But it is his fight against white supremacy that is heartening, whether against police brutality in his lyrics, or the racist sentiments that he identifies in his music as the source of hate of black folk, and of self-hate, too, that endear him to black America. Plus, his gigantic swag as he saunters across the American and global stage—marked as a black man who knows he's a black man with a black wife and black kids in a black family—shows the world what black love looks like.
What was the most rewarding aspect of writing this book?
Perhaps the most rewarding aspect of this book is rediscovering just what a literary and poetic genius JAY is. Although he's acknowledged as a clever wordsmith, the depth of his genius is often overlooked. After JAY's first album didn't fare as commercially well as he had hoped, he made a decision to shift his aesthetic parameters, his artistic model, his literary articulation, and his verbal expression, to disguise his philosophically penetrating insight in easily accessible forms that might be consumed by the masses while feeding them deep thoughts. But the deep thoughts weren't necessarily evident. You had to dig beneath the surface and filter among the expressions of big pimpin', partying, material extravagance, and sexual innuendo to see the sparkling intellectual brilliance, to measure the scholarly depth, and to catch sight of the incredible eloquence he possesses.
The greatest joy in writing this book was to talk about how, from the get-go, JAY has been about wrestling with grand themes, probing big ideas, and plumbing heuristic and artistic depths, to express the wide range of thoughts he has about a bewildering range of topics: whether philosophy, personal identity, sexual personae, racial issues, social distress, material wealth, American terror, the plagues of nationalism, the beauty of blackness, or the love of self and group. His use of poetic devices, from double entendres to allusions, from metaphor to metonymy, from slant rhymes to enjambment, is truly exquisite and an enormous pleasure to listen to.
From now on, when we narrate the history of America, JAY-Z's name, face, music, art, words, and wisdom will play a prominent role in the story of who we are and what we say we hope to be.
Why is it so important to tell the story of JAY-Z's self-made career and rise to fame?
JAY's story, of rising from the bottom to the top, going from the dregs of society to the apple of America's eye, is not only a story of Horatio Alger in black skin, but the story of America being reclaimed by a black boy not meant to thrive, much less survive, in this culture. One thing is clear: What America means about itself, at its most determined and excessively self-confident, is what JAY means. JAY-Z is a thesaurus of American possibility; he is a dictionary of American identity and an encyclopedia of American aspiration. If America can be said to be great, or on its way to greatness, it's not because of Donald Trump's delusions about American exceptionalism and his own brand of bloviating self-enchantment, but it has to do with the sort of hustling and desire for improvement that JAY represents.
If America is essentially an idea, then JAY is its best embodiment; if America is an experiment, then JAY's extended engagement with the soul of the nation's identity and his experiment with the colors and shapes of democracy, represent the nation at its finest. JAY-Z is the American dream when it comes to colorful life; he is the American ideal when it claims flesh and blood. From now on, when we narrate the history of America, JAY-Z's name, face, music, art, words, and wisdom will play a prominent role in the story of who we are and what we say we hope to be.
Finally, what is your favorite JAY-Z album and why?
Ahh, that's tough. There are so many classic ones, great ones, and compelling ones. I think Kingdom Come is slept on, even by JAY himself, and in my book, I make an argument for why it needs to be more greatly appreciated and more highly ranked in his oeuvre. But if I'm forced to choose just one, it would be nearly a tie between Reasonable Doubt, which is chock full of poetic wizardry, philosophical reflection, and dense layers of signifying on the hustler's life and regrets. But finally, it would go to TheBlueprint, released on 9/11, a day of terror and infamy, but a time rescued and redeemed, at least artistically, in JAY's extraordinary reflections on culture, race, society, self, the limits of love and desire, and the nature of identity and nation. Just the rhetorical swag and the majestic musical romp through the culture is inspiring. It's the album on which he made a huge aesthetic and artistic jump, reflected in the musical style and signature, and it remains the beginning of a seismic sonic shift that endures and boosted him to the global iconic stratosphere.