Scooter Braun Reportedly Tried to Arrange 'Private' Talk With Taylor Swift About Masters Deal
This controversy likely has some serious legs, with both sides disputing the other's claims about prior knowledge of the deal.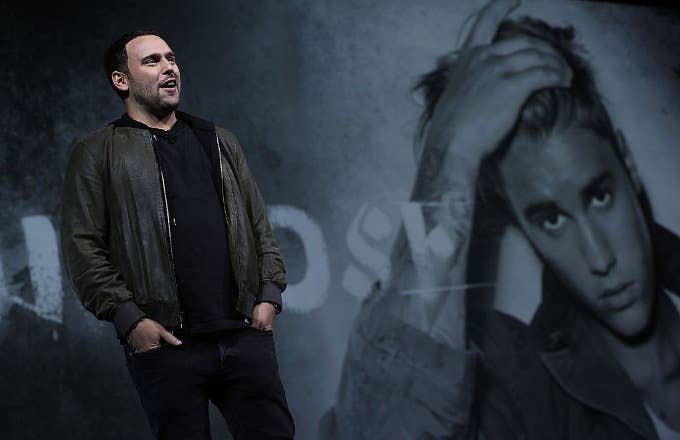 Getty
Image via Getty/Alex Wong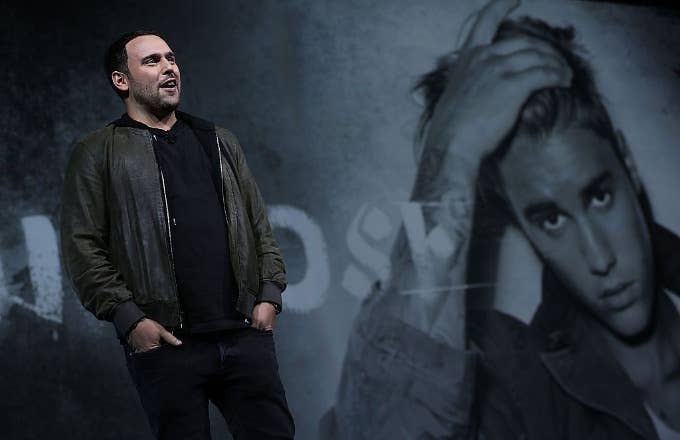 By now, you've surely been let in on the stances of those on either side of the acquisition of Big Machine by Scooter Braun's holding company and the subsequent controversy over Taylor Swift's masters. Perhaps you were informed of this development by way of this explainer article, this other explainer article, or this explainer article in which the very idea of explainer articles is astutely mocked.
At any rate, it's hard to not get a bit perturbed by the latest reminder that an artist's work can be owned by someone for whom they have little to no respect—or in Taylor's case—by someone the artist feels has actively worked against them for years. While aspects of Taylor's assessment of the Big Machine sale have been disputed by Scott Borchetta, Justin Bieber, and others, the latest "sources say" update claims Scooter himself has reached out to Taylor to clear the air.
Per a report from The Blast, sources "connected to" the Big Machine deal say Scooter reached out through "mutual friends" on Monday morning in an effort to set up a "mature and private" conversation with Taylor. According to the report, Scooter wants to explain his intentions behind the move, her reaction to which apparently came as a shock to him. Additionally, this report goes out of its way to note that Scooter is allegedly "very hurt" by the public controversy.
The report also reiterates claims that Taylor had a bit more knowledge on the potential Big Machine and masters sale to Scooter's holding company, though Scooter is still alleged to want to have a talk with Taylor about the deal to ensure she knows he's a "big fan" of her work. That fandom, per this latest update, is said to have been Scooter's "main reason" for buying.
Lover, Taylor's upcoming album, will be her first to be released via Republic Records after leaving Big Machine last year.