Solange Pulls Out of Coachella Due a Number of Sick Band Members (UPDATE)
Coachella has announced that "major production delays" have forced Solange to cancel her performance this year.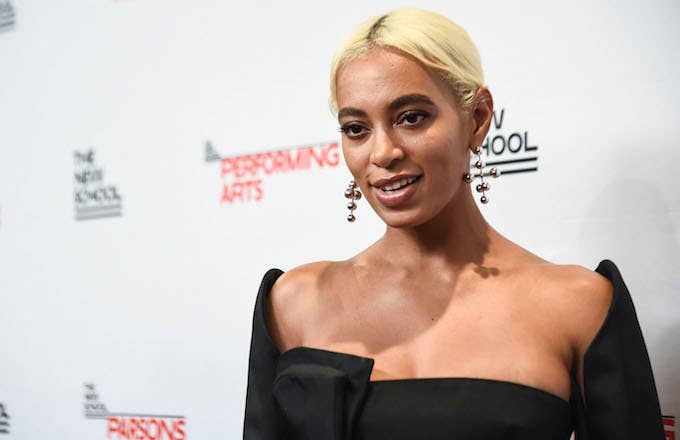 Getty
Image via Getty/Daniel Zuchnik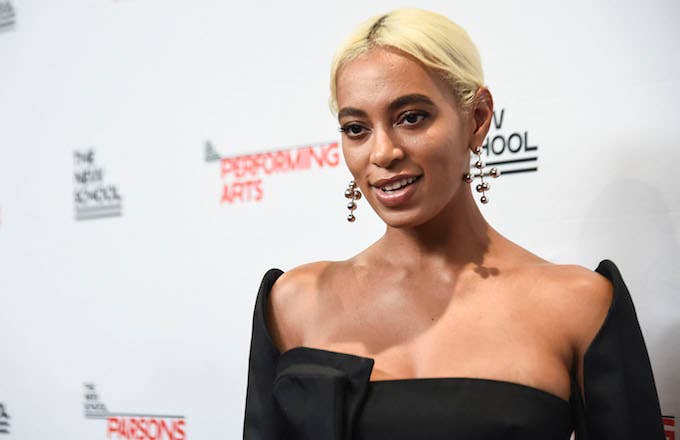 UPDATED 4/8 at 2:40 PM ET: After Coachella informed festival goers that Solange would not be performing, the songstress shed light on her absence. 
Sources close to Solange's production team informed TMZ that an undisclosed illness swept through her band, putting many members out of commission. Solange attempted to find a perfect mix of replacements before the festival's April 12-14 and April 19-21 dates but to no avail. As an entertainer that takes pride in her stage show, Solange elected to forgo this year's Coachella rather than put together a "half-ass" performance. 
See original story below
Coachella announced via Twitter on Sunday that Solange will not be performing at this year's festival, citing "major production delays." 
"Due to major production delays, Solange will unfortunately no longer be performing at this year's festival," the tweet reads. "She sends her sincerest apologies, and looks forward to performing at Coachella in the future." Solange and her team have yet to address the change of plans at Coachella. 
Back in January, Coachella revealed its lineup featuring Solange in a prominent Saturday slot, just one year after Beyoncé turned the yearly event into Beychella that same night. Solange also appeared. 
Despite Solange's absence from this year's lineup, the festival will still include Tame Impala occupying a headlining spot on Saturday with Kid Cudi, Weezer, Aphex Twin, J Balvin, and Billie Eilish hitting the stage. Childish Gambino and Ariana Grande are also headlining the festival.
On March 1, Solange released her fourth studio album When I Get Home, ending a lengthy delay in which she teased the project's arrival as far back as fall 2018. She is still expected to perform at NOS Primavera Sound in June and the Parkland Festival that same month. 
Coachella 2019 will take place on April 12-14 and April 19-21.