Suspect in Nipsey Hussle Shooting Charged With Murder
Holder is expected to appear in court Thursday afternoon.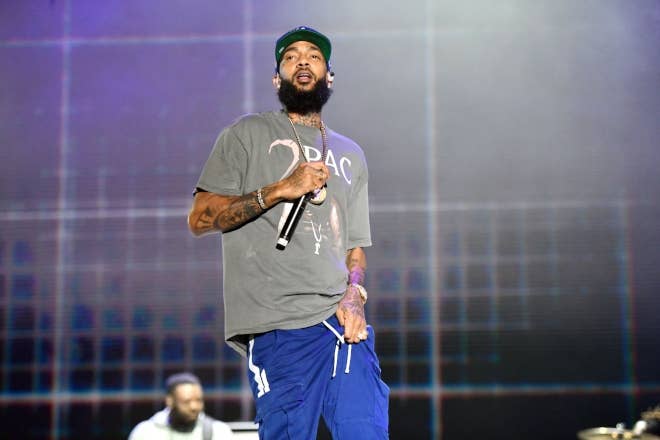 Getty
Image via Getty/Scott Dudelson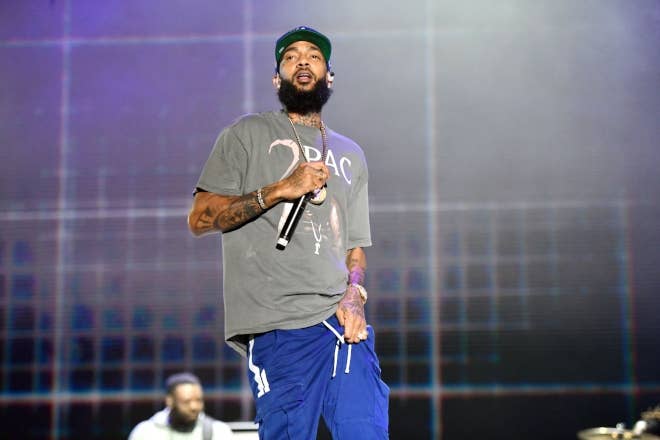 Nipsey Hussle's suspected killer has been hit with criminal charges.
According to Variety, California prosecutors charged 29-year-old Eric Holder with one count of murder Thursday, just four days after Nipsey was gunned down outside his Marathon Clothing store in South Los Angeles. Authorities say Holder opened fire on Nipsey and two other men in the store's parking lot. Nipsey sustained fatal gunshot wounds to his head and torso; the other men, Kerry Lathan and Shermi Cervabta Villanueva, survived the attack.
Holder reportedly the fled the scene in a getaway car and remained at large until Tuesday afternoon, when he was arrested in Bellflower, California. He remains in custody on $5 million bail.
"We believe this to be a dispute between Mr. Hussle and Mr. Holder," Los Angeles Police Chief Michael Moore said Tuesday. "It appears to be a personal matter between the two of them. I'll leave it at that."
Variety reports that Holder was also charged with two counts of attempted murder as well as being a felon in possession of a firearm. If found guilty of all charges, he faces life in prison.
According to Claudia Peschiutta of KNX 1070 AM NewsRadio, Holder's attorney Chris Darden has entered a not guilty plea on his client's behalf. Darden is most known as one of the prosecutors in the O.J. Simpson trial.
In 2012, Holder pleaded no contest to possession of a loaded firearm in a public place and was sentenced to six months in jail and three years probation. 
He is expected to make a court appearance Thursday afternoon.