Kid Cudi Watched 'Us' With Fans on Opening Weekend
Sunday night, Cudi gave lucky fans in Glendale the chance to see Jordan Peele's latest for free with him.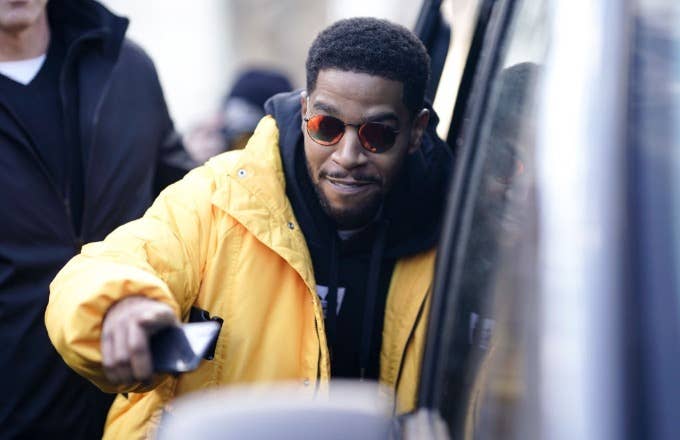 Getty
Image via Getty/Edward Berthelot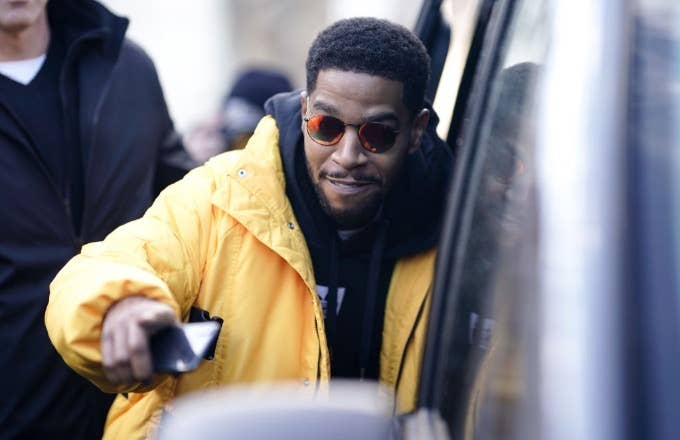 Among the predictably record-destroying amount of people who caught Jordan Peele's latest creation at the theater on opening weekend were a select group of Kid Cudi devotees lucky enough to have tweet notifications turned on.
Sunday, Cudi—who's not new to sending some high words of praise Peele's way—informed fans that he was covering the tickets for an Us showing at the Pacific Glendale 18 in Glendale, California that evening. For a chance at a ticket, fans simply had to present a piece of official Cudi merch or a physical Cudi album to a rep at the theater.
Understandably, the theater crowd promptly erupted into a celebration of the Cudder when the resident ticket gifter entered the establishment. See a bit of fan commentary on that moment below.
Last week, Cudi came through with another rare tweet to announce his full artistic support for Peele's vision. "The great one does it again," Cudi said previously after capturing Us for the first time and likening it to a "total mindfuck." As has been suggested by others, Cudi also advised his fans to catch the Get Out follow-up multiple times in theaters.
All told, Us bagged more than $70 million during its opening weekend run. That's enough to give Peele's latest critical and commercial success the distinction of the biggest opening weekend for an original horror film. Additionally, that inaugural weekend estimate gives Peele and company the second biggest opening of 2018. Captain Marvelcurrently holds that title.
Anyway, go see Us.