As we await the release of Gesaffelstein's sophomore album, the French producer/DJ is whetting fans' appetites with another collaborative record. 
On Thursday night, Gesaffelstein rolled out the Pharrell Williams-assisted track "Blast Off," which serves as the third single off his upcoming project Hyperion. We got our first taste of the album several months ago, when Gesaffelstein dropped "Reset," which was followed by "Lost In Fire," featuring The Weeknd. 
Shortly before "Blast Off" hit streaming services, the producer/DJ shared Hyperion's cover art, release date, and full tracklist. The effort will span 10 tracks with additional appearances Haim, The Hacker, and Electric Youth.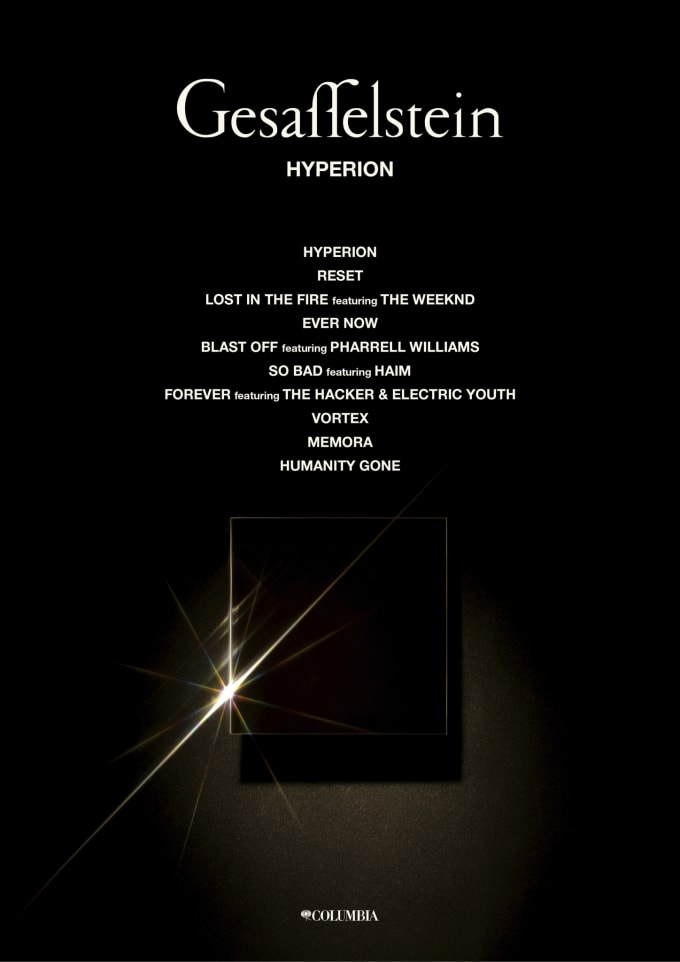 You can stream "Blast Off" on Apple Music/iTunes and via Spotify below. Hyperion—Gesaffelstein's first full-length release since 2013's Aleph—is expected to drop March 8. Gesaffelstein is also slated to perform at Coachella and the Governors Ball this summer.