Nas, Questlove, and More Call for Tommy Boy Boycott Following De La Soul Controversy (UPDATE)
Nas is the latest artist to voice his distaste for De La Soul's former label Tommy Boy.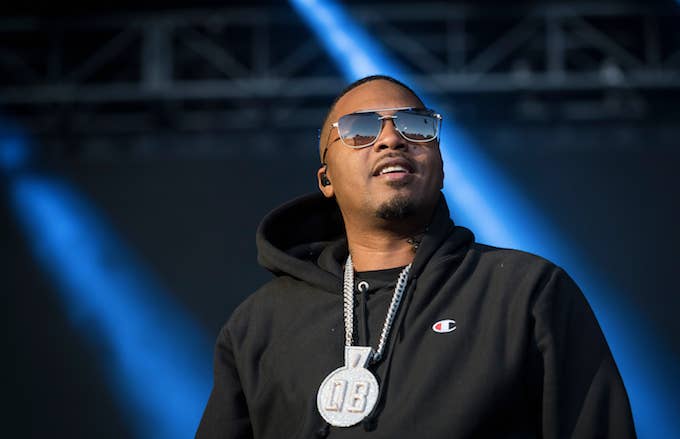 Getty
Image via Getty/Naomi Rahim/WireImage
UPDATED March 1, 11:48 a.m. ET: Tommy Boy has announced that De La Soul's back catalog won't be available on streaming services just yet. The albums were originally set to appear Thursday night.
"Because Tommy Boy has not had the opportunity to sit down together with De La Soul and finalize our negotiations—something we've wanted to do for months," the label said in a press release obtained by Variety, "we have decided to postpone the digital release of their catalog scheduled for tomorrow."
Tommy Boy also noted the sampling issues that's prevented those albums from being legally available are at not the center of this latest dispute. The digital reissue was tied to the 30th anniversary of De La Soul's debut, 3 Feet High and Rising.
See original story below from 02/27/2019 below.
Nas has thrown his support behind De La Soul.
Earlier this week, De La Soul announced their first six albums would soon be available on streaming services—which was great news for fans, but not so much for the legendary hip-hop group. The members took to social media Tuesday claiming they would receive only 10 percent of the revenue generated from the music streams; the other 90 percent would go to their former label Tommy Boy.
"Dear Fans, the music WILL be released digitally," De La Soul wrote in an Instagram post. "After 30 years of good music and paying their debt to Hip Hop, De L Soul unfortunately will not taste the fruit of their labor."

De La Soul members Posdnuos, Trugoy, and Maseo asked their fans to not "feed the vultures," and instead cop their non-Tommy Boy projects, And the Anonymous Nobody… (2016) and The Grind Date (2004). But the group's supporters weren't content with simply boycotting the upcoming digital releases; they're now calling for a full-on boycott of Tommy Boy Records.
Nas shared an Instagram photo featuring the hashtag #TommyBoycott. The rapper captioned the post with a GZA's line from the 1995 song "Labels," in which GZA and RZA took aim at shady music imprints.
Other music figures such as Pete Rock, Jarobi White of A Tribe Called Quest, and Questlove have also joined the boycott.
"I been hoping and wishing and praying for their back catalogue to be made available on digital media FOREVER—but not like this," Questlove wrote. "@tommyboyrecords This narrative has been going on since the blues, since jazz, since rock n roll, since disco, since soul—I'm proud of De La for using their voice. Let's fix this. For the greater good. Let's be respectful and fair. 90 percent to the label and 10 percent to the artist is not fair."
It appears Tidal is also standing by De La Soul. On Wednesday afternoon, the group announced the streaming giant has agreed to not to feature their catalog "until this matter has been resolved."
In the latest update, De La Soul says Tommy Boy Records wants to neogitate with them, only if they sign a confidentality agreement first.