Halsey Performs "Without Me" and "Eastside" on 'Saturday Night Live'
The 24-year-old singer also served as this week's host.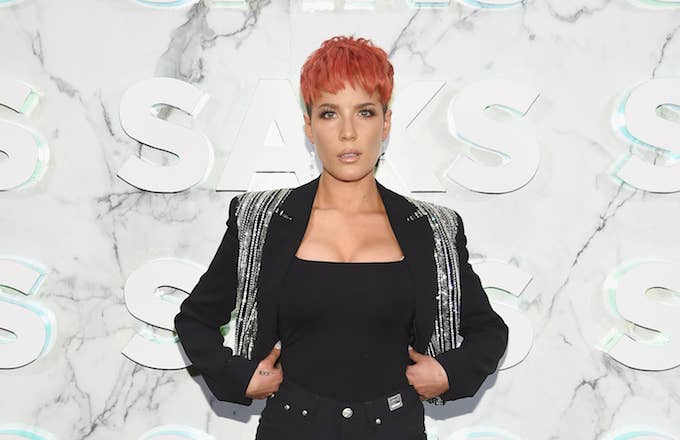 Getty
Image via Getty/Dimitrios Kambouris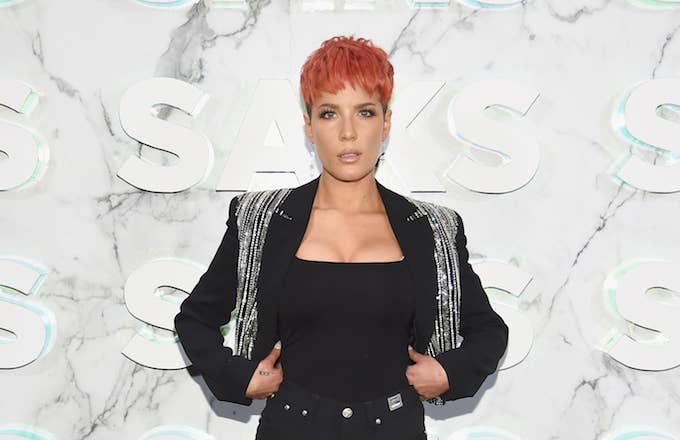 Halsey is back at Studio 8H pulling double duty.
About a year after making her Saturday Night Live debut, the 24-year-old singer is serving as both the host and musical guest for this week's broadcast. The episode will make Halsey the 38th entertainer who has taken on both roles in a single night. Previous host/musical guests include Donald Glover, Britney Spears, Miley Cyrus, Jack Black, and Mick Jagger.
For the music segments, the New Jersey native kicked things off with a performance "Without Me," one of her new songs after her 2017 sophomore studio album Hopeless Fountain Kingdom. She then took the stage to perform her verse from "Eastside," a collaborative effort with Benny Blanco and Khalid.
You can check out the performances above.
Halsey has confirmed she is in the process of creating her next full-length project. She teased the release in late 2018, revealing it would likely be another concept album.
"I've started collecting, which is something I do before I make an album. I go through and I collect movies I really like, other songs I really like, images, colors, screen grabs from films, poetry of my own," she told Popbuzz back in November. "I take all these ingredients, put them together and look at it all and just go, 'What does this mean, and what is the common theme in all of this that attracted me to it?"
She also recently told fans that the upcoming album is her "favorite one yet."