Former Backup Singer Defends Claim She Saw R. Kelly Having Sex with Underage Aaliyah
Performer Jovante Cunningham is responding to accusations by Aaliyah's mother that she's lying.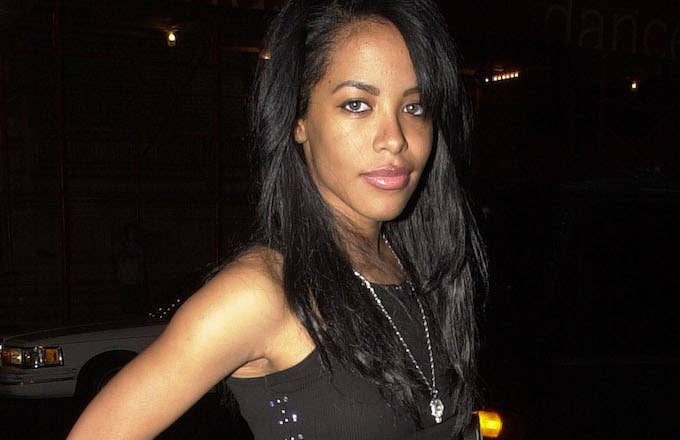 Getty
Image via Getty/Kevin Kane
Following the premiere of Lifetime's new docuseries Surviving R. Kelly, one of the R&B singer's former backup performers is defending her claim that she witnessed R. Kelly having sex with a then 15-year-old Aaliyah.
"It's unfortunate that there are still people trying to protect Robert when they know he has destroyed so many people's lives," Jovante Cunningham wrote in a new statement to People. "I loved Aaliyah and when people watch the documentary, they will see how much I cared for her and how much Robert's actions deeply affected me and so many others."
The response follows accusations by Aaliyah's mother Diane Haughton, who called Cunningham's account "lies and fabrications."
In the documentary, Cunningham discusses seeing the late singer and Kelly, then 27, having a sexual encounter on a tour bus. "It just so happened we were all laying in our bunks and the curtains are open, everybody's communicating, laughing," Cunningham says. "When the [room] door flew open on the bus. Robert was having sex with Aaliyah."
When asked what she saw in particular, Cunningham responded, "Things that an adult should not be doing with a child. I can't stress to you how people are still suffering behind things that went on 20 years ago."
Haughton later released a statement calling Cunningham a liar. "The woman and so-called backup singer that describes seeing, meeting or ever breathing the same air as my daughter, Aaliyah, is lying and is a liar," she wrote.
The new docuseries, which prompted a lawsuit threat from Kelly, highlights instances of Kelly's abuse of underaged black girls, dating back to the '90s.  The series features interviews with his former friends, collaborators, and relatives, as well as many women who endured Kelly's decades of abuse that continues today.
The series also features more recent stories of Kelly's abuse, including a mother trying to locate her daughter Dominique Gardner after Kelly allegedly abducted her for the past four years. An emotional clip clip of mother Michelle Kramer trying to rescue her daughter came out via TMZ.