Nicki Minaj to Reporter: 'You Just Lied on Me on National TV and Now You're Being Sued'
Minaj issued a warning to 'Daily Mail' TV reporter Jesse Palmer to lawyer up.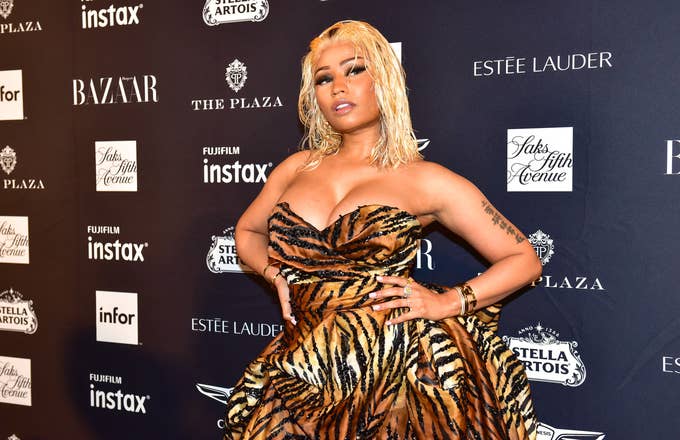 Getty
Image via Getty/Sean Zanni/Patrick McMullan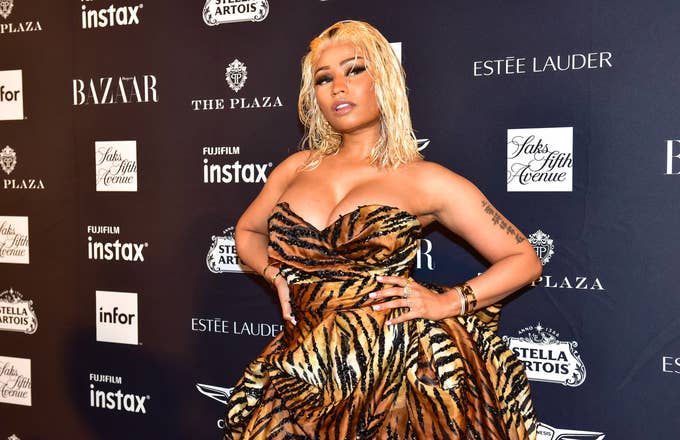 A Daily Mail reporter is finding himself in the crosshair of Nicki Minaj and her relentless Barbs, as she just issued a statement warning the reporter to lawyer up.
Nicki took to her Instagram to blast Jesse Palmer, the journalist in question, for allegedly lying on her on DailyMailTV.
In addition, the rapper issued a very direct statement on her Twitter, and her fans also echoed the same sentiment, leaving Palmer's mentions left in shambles.
The "Good Form" rapper recently made headlines for her current significant other, Kenneth Petty, who is reportedly registered as a sexual offender. In addition, he served seven years for a first-degree manslaughter charge. The two had been linked in the past, as they met in Queens despite the controversial move. She doesn't seemed to be bothered by the public outrage.
This isn't the first time the Daily Mail has been caught up in legal drama, as the Pussycat Dolls filed a lawsuit earlier this year against the publication for labeling them as a "prostitution ring."