Though she's yet to provide a formal update on her now confirmed split with Diddy (which isn't really owed to anyone, but still occasionally happens) Cassie is going the route of cryptic social media updates that could be a vague dagger, or could also be nothing at all. That's the point.
In fact, the 32-year-old artist posted a statement on Sunday to her IG story that simply read "Fuck these hoes," without specifically naming said hoes. In a very 2018 update she also stopped following Diddy, though at this point that seems like a given: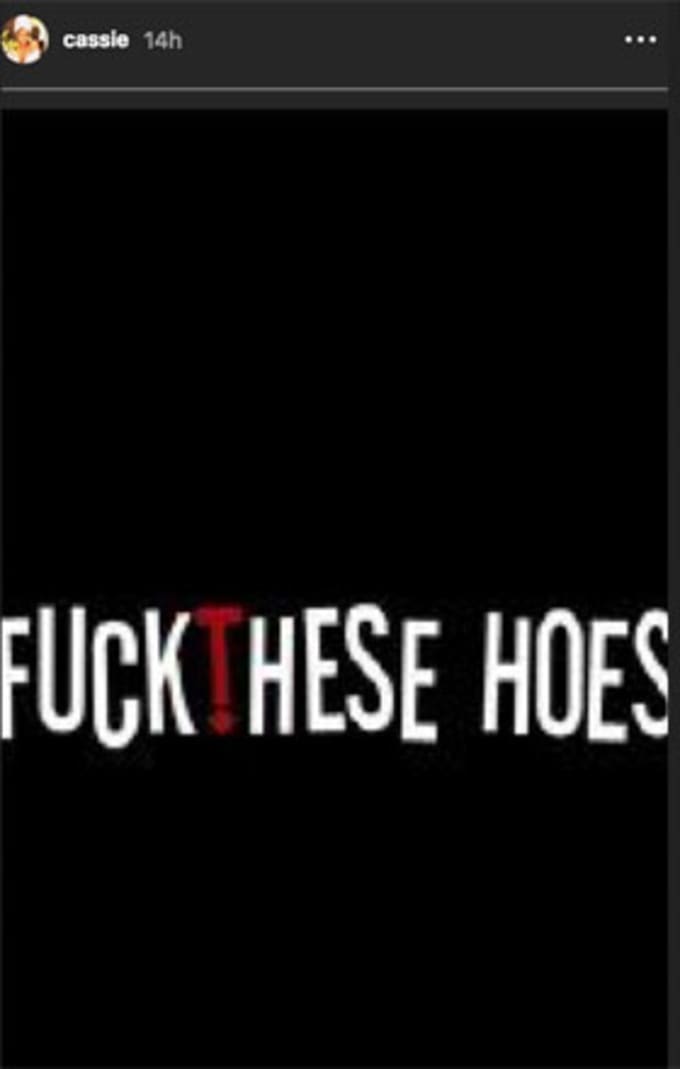 According to PEOPLE, a source said both Diddy and Cassie remain "amicable and [they're still] friends," also adding "Cassie is going to focus on her music and acting career." Another source said Diddy is currently single, though he was spotted with model Jocelyn Chew at a Drake and Migos concert that took place in L.A. on October 12.
Diddy and Cassie had confirmed that they were dating in 2012 following years of speculation. They had previously met years earlier after she inked a deal with Bad Boy Records. 
Earlier this year, Cassie dropped off the music video for her track "Don't Play It Safe," which was produced by Kaytranada.