Dapz On The Map Is On A Grime Mission
Birmingham's Own: As one of 0121's most respected emcees, Dapz On The Map is giving grime an injection of reflective lyricism that some could say has been missing for quite some time.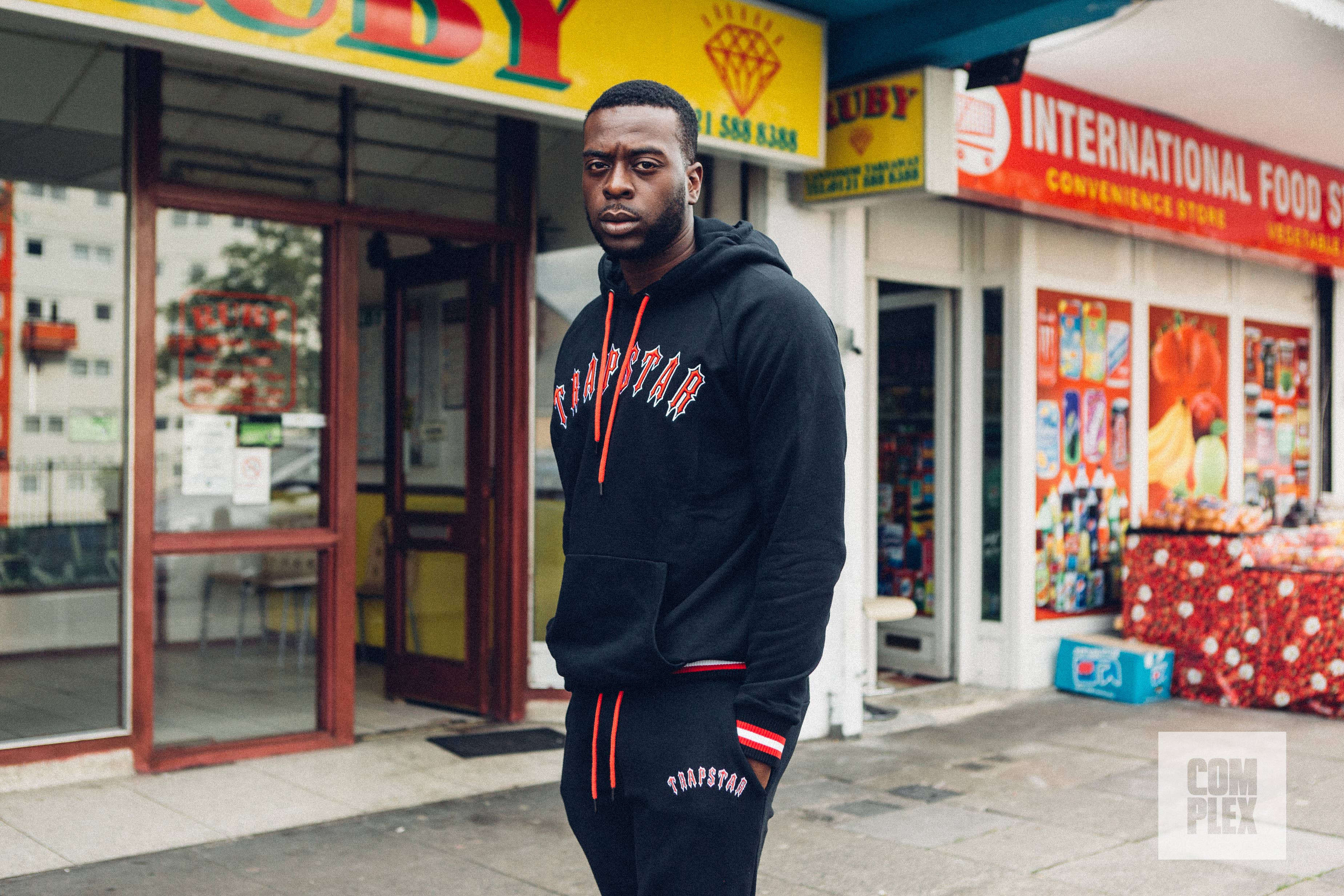 Complex Original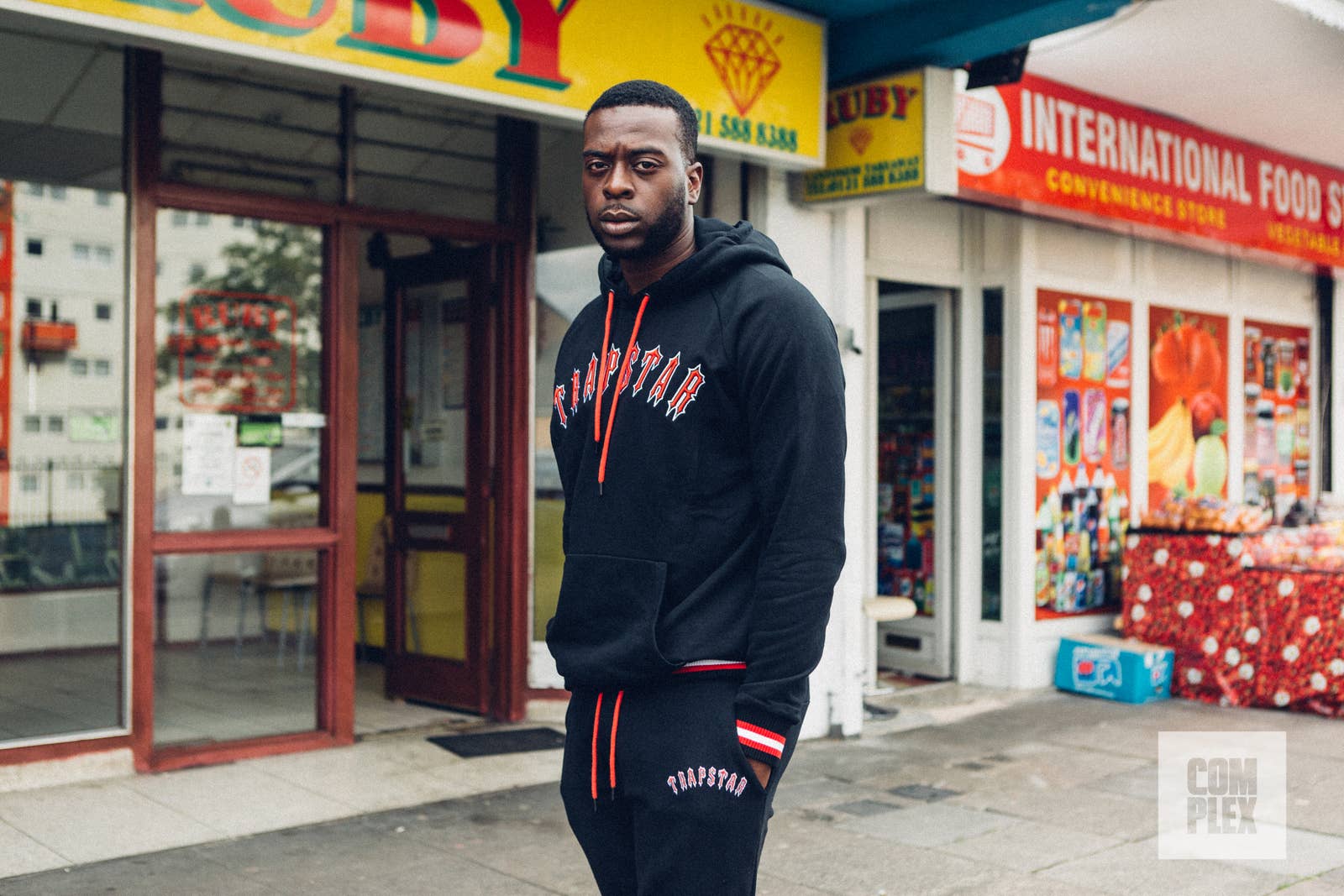 Birmingham is the hub for some of the most exciting UK music right now, and grime emcee Dapz On The Map is no stranger to the playlists and airwaves that have taken him from his early days as a member of grime crew Invasion Alert, to a standalone and standout artist in the British music industry. Dapz OTM is a name synonymous with deep thinking and dexterous lyricism that transcends the 140BPM bars of most grime. When you listen to his work, you get a real feeling for the man behind the mic—he's an artist in the true sense of the word. Dapz OTM's music is art and his lyrics are poetry in motion but occasionally, that motion seems to come to a halt. After another short break, however, he's back with a vengeance on "Off To Work", his latest single featuring Jme.
Having just announced his signing with Insanity Records—a subsidiary label of the mighty Sony Records and home to legends like Craig David and Shy FX—this Drake, Kano and Skepta-inspired rhymer is on a mission to take grime to the highest of heights in a wholly authentic, true-to-self kind of way. Fresh from a recent surprise performance at Spotify's Who We Be: Birmingham event, jumping on stage to perform Birmingham grime anthem "Froggy" with his long-time friend and collaborator Jaykae to a rapturous crowd, we can't help but feel that the time is now for Dapz to be on the map again. Complex sat down with the MC to discuss his highly-anticipated return to music and the big new signing, his love for the scene and the lessons he's learnt along the way.
"I feel like grime music has been kept alive from the older generation and needs the likes of me and others to carry the flame over to the younger gen."
Complex listed you as an MC to watch out for in 2017—how has life treated you since then?
Coming off the back of my best musical year in 2016, 2017—personally—was my most challenging year. In 2016, I was releasing singles freely but with no set plan. I did a headline show but didn't follow up with a project, and I found myself wanting to replace the music I had because I didn't want my listeners to be anticipating something they already had. I said to myself last year that I was gonna do things completely different, but I knew it would take a bit of time. I was working on new music and, before I knew it, label interest started coming. I was invited to meetings, and sat in offices—everyone I sat down with was very keen and positive to get things underway, but at the time, no situation followed through. The indecisiveness and not knowing where I stood, that took a toll on my confidence and creative spirit which pretty much slowed me down.
You've returned from a bit of a hiatus with your new single "Off To Work", featuring Jme. Is it important that you to take a break from the music sometimes?
It is, but "Off To Work" came after realising the break was over. Too much planning and no execution can leave you executed! I had half of the job done in 2016; I just had to take my mindset back to when I worked. If I had felt sick or was going through life situations away from work, I'd still have to go to work. There were only so many sickies I could have before they would clock on that I'm pulling a fast one [laughs]. If I didn't leave, eventually, I would've got the sack. They'd find someone else to fill my place, and life would go on. I think the same applies in music. It's just harder, as you are the driving force. There's no clock-out time when you leave 'work' because you are the work, but there's still a certain level of discipline that needs to be met, like any other job.
Ain't that the truth! How did the collab with Jme even come about?
Jme had been posting my songs online and I messaged him saying that I needed him to jump on my next project because he understands my sound. Once I got confirmation he was on it, I started looking for a "Man Don't Care" type of beat but struggled. I was originally gonna put "Off To Work" after "Mini Valet" as a bonus hidden track on my project, but after showing my people, they didn't agree with the idea as the tune was so catchy. They wanted the song by itself, but I only had one verse at the time and didn't want to add anything to it. Then [producer] Thomas Mellor told me to use my "Jme card—he's already told you he'd work with you and the vibe would suit him." So I sent it to Jme and in about two weeks, I checked my emails and it was there. I was gassed! [Laughs]
I've always wanted to know this: where does the name Dapz On The Map originate from?
In my early days, my name was Dappa, but close ones would call me Dapz for short. I used to see the name 'Dapz' or 'Dappz' being used by different artists, but I wanted something that would stick. I said to myself: "If I'm gonna run with 'Dapz' then I have to be 'On The Map'." I want people to see the name and be intrigued by it. It took people who knew me a while to get used to the 'On The Map' bit, but I think everyone accepts it now [laughs].
We recently spoke with Stardom, another on-the-rise lyricist from Birmingham. The Brum scene is certainly alive right now—how does it feel for you?
The generation before us definitely paved a way for us up until a certain point, but we are the first generation to take our city and platform to this pinnacle; putting on shows and selling them out; putting out releases and seeing them do well. The infrastructure is starting to mould around the city, and it really feels like our time is now.
It was great to see you have your say in the Noisey documentary on the Birmingham music scene. How important is press like this to showcase artists outside of London?
It's very important. People all over the world have messaged me embracing the documentary. Before, people outside of Brum were ignorant towards the city. They'd mock our accents and use it to our disadvantage, but with documentaries like this, it allows them to be more receptive to something new because a big platform co-signed it. I've seen an increase in streams for "Oh My Days" and "Murdah", just from them being featured in the documentary.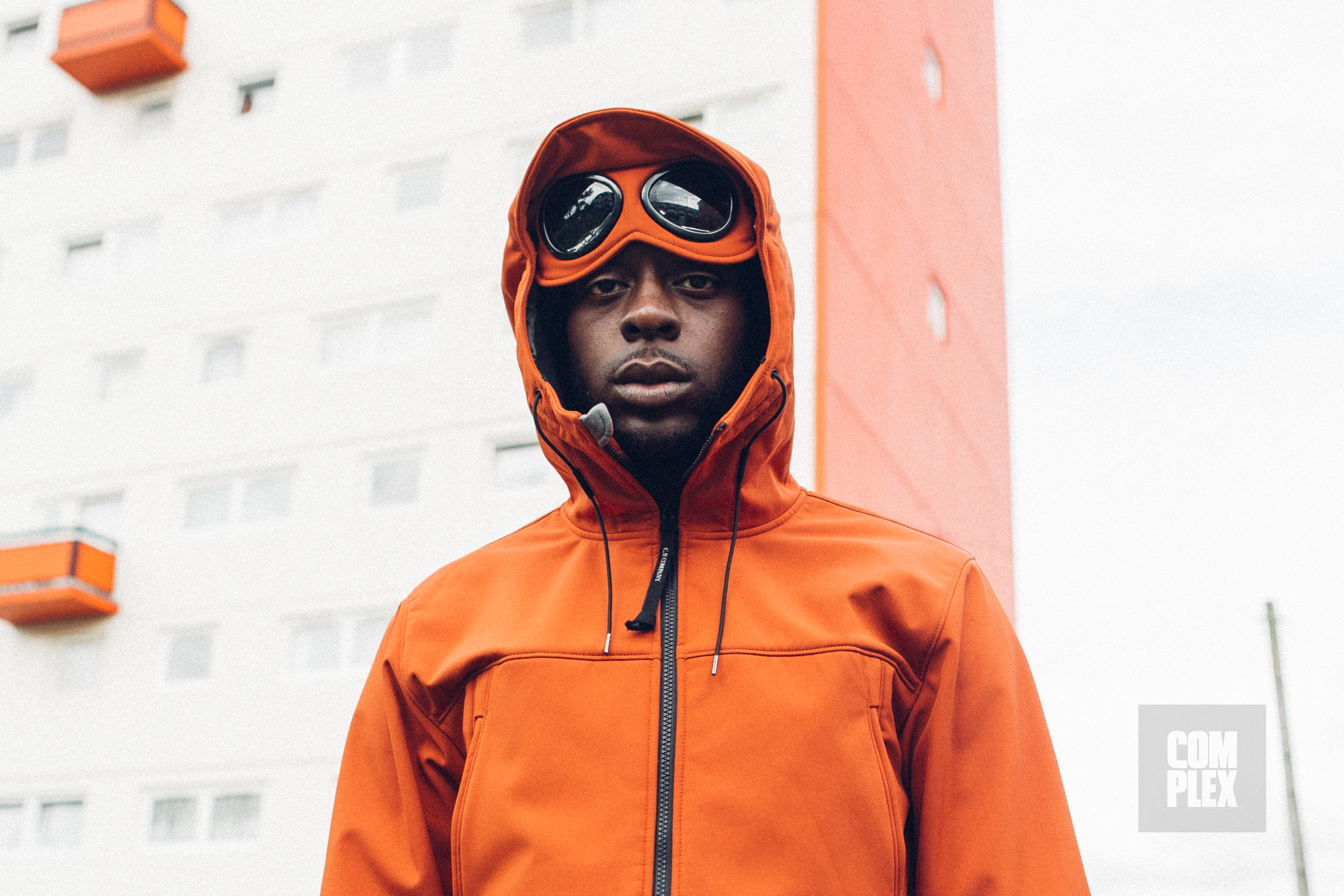 "The infrastructure is starting to mould around the city, and it really feels like our time is now."
Can we expect more new music soon?
I've been building a new library, so to speak. I have an EP called Champion Settings which I'll release this year. It's ready, but I'm just in perfectionist mode, getting the finer details right. I'll most definitely do another headline show in Birmingham, but this time maybe branch out and throw a couple more cities into the mix. I feel recharged, so I'm ready to share what I've been working on.
Personally speaking, I wouldlove to hear a second Froggy project from you and Jaykae. Could you see that happening in the near future?
We've spoken about it, but we both have our solo work to get out of the way first. June 2019 will make it five years since the first Froggy EP was released, so who knows what the future holds!
Massive congrats on your signing to Insanity/Sony, by the way. How did this huge move come about?
I've been in talks with different record labels since early last year. I think I sat down with five different labels in total, but I left each meeting with more knowledge about myself and the game that I'm in. You've gotta be patient and learn to deal with disappointment, so to speak. Not everyone will hear you and say "yes." Insanity/Sony were the last to approach me, but had been in contact with my management for quite some time before they even met me. They came down to Brum to introduce themselves to me, which I respected a lot seeing as they were the only ones that did, and explained where they saw me growing and how they could help. I'm all about energy, and I have a pretty good judge of character, so from meeting the guys I knew it was the right choice to make.
Do you think it's important for artists to have a home at a major label at some point in their career?
Not necessarily; I know artists who aren't signed and are doing perfectly fine. However, I will say this: this music game is a business, and if you're not gonna share your business with business-minded people, then you should know the business you're stepping into or have someone around you that does. As you start to elevate in the game, you realise you need business-savvy people in your team to help finesse. For me, I felt like I had found my sound and was more interested in the marketing side of things. How can we elevate my sound to the next level? I had so many ideas being independent, but I feel now being with a label, we have the resources needed to bring my ideas to life.
You've been a proud advocate of the grime scene for over a decade. Do you feel it still has the traction and popularity it used to?
Most definitely, but bar a few names, I feel like grime music has been kept alive from the older generation and needs the likes of me and others to carry the flame over to the younger gen. I feel like genres go through fazes and, although the UK scene is steering towards Afrobeats and UK drill right now, I still feel like grime has a solid foundation.
We know that you're a religious man. Does this cause any conflict with your position as a musician making 'worldly music'?
None at all. I believe, in life, you're judged on your intentions. What was your intention when you did that act? Was it righteous? Was it envious? Was it positive? Was it negative? I believe true intention results in outcome. From listening to Dapz, you'll see he reflects on personal experiences with the hope of inspiring listeners to think or feel good. Religion aside, good intentions override conflict.
What's been the highlight of your career so far?
There's a few, to be honest. I'd say performing "Murdah" with my daughter at my headline show has to be up there with the best of them. It felt very spiritual. Another highlight was when I did an advert for Nissan, driving my nan around and playing her "Mini Valet". She's old-school and doesn't listen to grime, so it felt special to show her my sound on a work basis. These are memories I have forever. The guys at Nissan loved her too [laughs].
If there's one life lesson you could teach your daughter, what would it be?
I'd teach her to follow her instincts and follow her happiness. I'd teach her to be brave with her decisions, and to not be afraid to do things first.