Someone with too much time on their hands tried to convince the internet that Kehlani had some sort of beef with Cardi B, but the SweetSexySavage singer was quick to shoot the rumor down.
Just hours after Cardi released her new single "Be Careful," Kehlani posted a screenshot of the track on Instagram with the lyrics, "do you tho."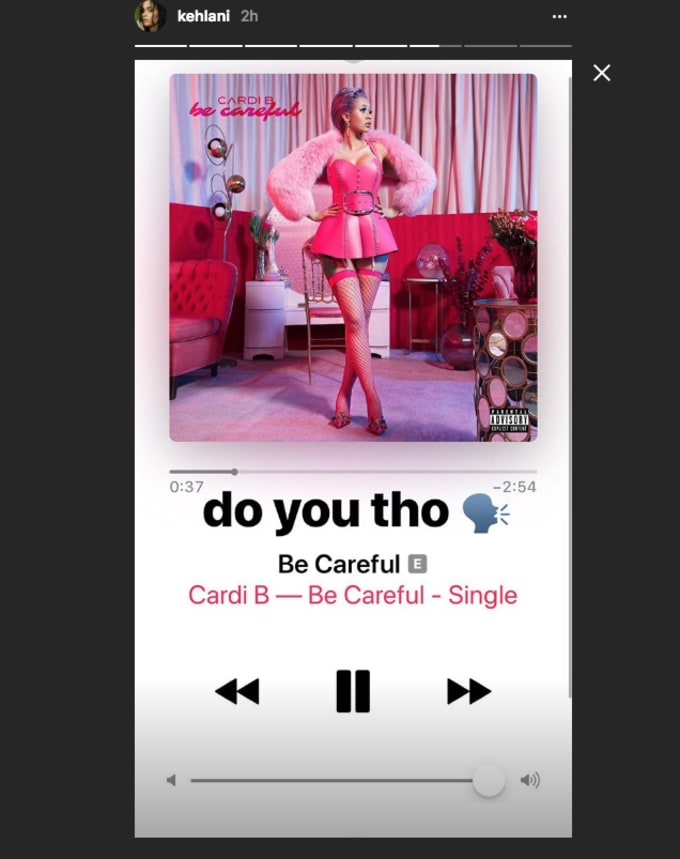 Nothing too provocative or shady, right? Well, someone attempted to frame it that way by digging up a screenshot of an older Kehlani IG Stories post that read: "you don't take verses people did 4 years ago in writing sessions and put them out as songs buddy … NEEOOOOOOOOOOOO DO NOTTTTTTTT!"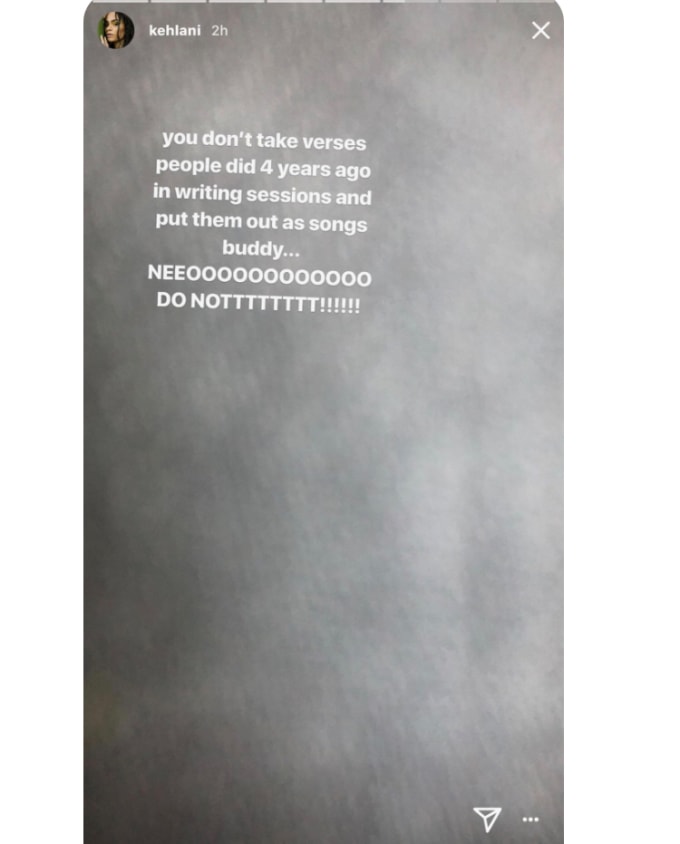 The shit-stirrer posted the screenshots next to each other in a now-deleted tweet, which suggested Kehlani was accusing Cardi of stealing her lyrics for "Be Careful." But, as it turns out, the two Instragram Stories were completely unreleated. Kehlani claims the latter post was actually referencing a guy.
"Me posting a Cardi song, with her own lyric from the song, had nothing do with," she explained in a following Instagram Stories video.
Any sort of beef between Kehlani and Cardi seems very unlikely at this point. During Billboard's 2017 Women in Music event, Kehlani revealed she and the "Bodak Yellow" rapper had a collaborative record on the way; it'll reportedly land on Cardi's upcoming Invasion of Privacy album.
"We have a jam," Kehlani said. "I can say nothing else except she's incredible, she deserves everything coming to her, she works hard and she's stayed humble."
Sounds like there's nothing but love.