Jhené Aiko Shoots Down Big Sean Cheating Rumors
Jhené Aiko went back to following Big Sean on Instagram.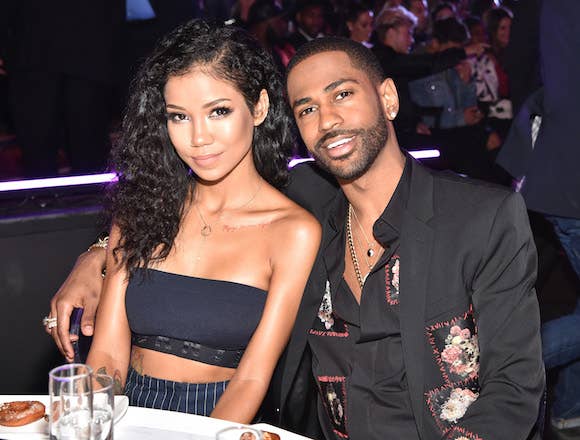 Getty
Photography by Kevin Mazur/WireImage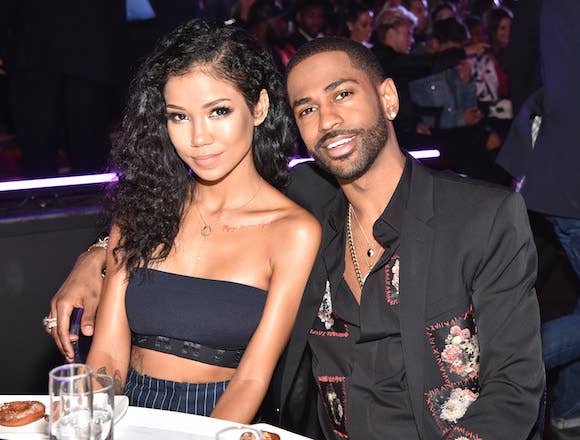 Jhené Aiko won't tolerate rumors: on Monday night, she put to rest any internet gossip that Big Sean had cheated on her. She took to Twitter and wrote, "sorry, but nothing about you guys' fan fiction stories are true...I still love you tho 😘."
She followed that tweet with another that said, "The internet is a wild place. It's a whole other reality. Bless the internet. Amen."
On Monday, The Jasmine Brand reported that Sean and Aiko were on the rocks and that the rapper and former Pussycat Dolls singer Nicole Scherzinger were seen flirting at an Oscars party. Following that incident, Aiko unfollowed Sean on Instagram and stirred whispers about a breakup.
While cameras weren't allowed inside the Oscars party, an unnamed insider who was in the room told The Jasmine Brand that Aiko would have disapproved of the two talking. "[Sean and Scherzinger] both attended an Oscar Awards after-party together and were cozied up together sitting at a table in VIP," the source claimed. "They were all over each other and they looked really comfortable around each other. They looked like they were a couple."
When Aiko allegedly heard of their flirtation, she was livid. The source continued, "She was pissed, she confronted him about it, and he didn't really deny it."
The Shade Room initially captured proof that Aiko unfollowed Sean and published it in a since-deleted Instagram post. But now, the singer has gone back to following Sean. The two started dating in 2016; toward the end of 2017, Aiko even got a portrait tattoo of Sean on the back of her arm.